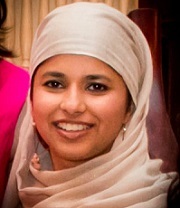 Halima Amjad is like millions of Americans whose world radically changed when her father was diagnosed with dementia. She, her mother, and her two adult sisters were suddenly thrust into the role of family caregivers. Dr. Amjad also happens to be a clinical and research fellow in geriatric medicine at Johns Hopkins University School of Medicine, so her work is focused on caring for people with dementia. In her role as a family caregiver, however, she has gained a whole new perspective on the subject of her professional expertise.
"I think with a lot of geriatric dementia patients, the caregiver is just as important as-- and sometimes even more important than-- the patient who is on your schedule," she says. "I don't know if I would have fully appreciated that without living it myself."
Caregivers are often called the lynchpin of long-term care, but our health care system typically overlooks them. The needs of family caregivers and the shortfalls in how our health care system treats and supports them are at the heart of Families Caring for an Aging America, the new expert report from the National Academies of Science, Engineering, and Medicine. The study shines a much-needed spotlight on the essential, often heroic role that people caring for loved ones with dementia play in our fragmented health care system, while drawing a chilling picture of the tremendous impact this labor of love can have on caregivers' health, well-being and financial security.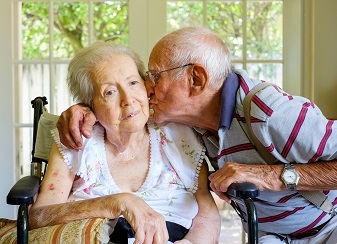 In the United States today, 3.5 million people with dementia live at home and are cared for by family members. All caregivers, but particularly those caring for a person with dementia, are likely to face a host of daunting responsibilities, from medication management, medical tasks, and wound care, to making medical appointments and handling insurance. They are also highly susceptible to a toxic brew of depression, social isolation and exacerbated chronic disease.
Caregivers of such high-need family members may spend a staggering 252 hours per month on this care, an amount of time equivalent to almost two full-time jobs. The median time spent on family caregiving responsibilities is five years, meaning that caregivers over 50 who stop working to care for a loved one also face a significant loss of lifetime earnings-- just over $300,000 -- as well as diminished Social Security benefits.

The need for "family-centered" care
Today, virtually the entire burden for finding programs and social services falls on the family caregivers. There is often little coordination between primary care physicians, specialists, and community social services and supports, even though community-based services often have the most to offer families who want to keep their loved one at home as long as possible.
This is not the system we need, and it's not the system we want. Good dementia care should be well-coordinated team care that focuses on the family, but the gap between "should" and "is" remains too large. You can hear the frustration in the words of one California physician interviewed in the Families Caring for and Older America report:

I don't have the network we need ... dementia care [is] team care--dietician, social work, psychiatry, psychologist, and pharmacist ... I feel I don't have this. I don't think anybody has this luxury, but the gist of care should be that.
To reduce the crushing burdens of dementia caregiving, and protect indispensable family caregivers, we need to transform our health care system to be able to deliver "family-centered care." This includes identifying and assessing the needs of family caregivers, not just patients.
Helping families get the support they need
Several evidence-based programs and interventions have been shown to help improve the lives of family caregivers by connecting them to community resources and organizing the health care team, although few such programs have been widely adopted.
Skills2Care is a home-based intervention developed by Thomas Jefferson University and covered by Medicare. Occupational therapists help caregivers manage challenging dementia-related behaviors, such as wandering or refusing help; make the home safer; and reduce stress.
Savvy Caregiver, developed by Emory University, helps build caregivers' knowledge, skills and attitudes so they can both provide care and recognize when they need help.
Resources for Enhancing Alzheimer's Caregiver Health II, or REACH II, uses in-home and telephone coaching sessions with caregivers that include educational materials, role playing, problem solving, skills training, and stress management techniques.
These are tested, evidence-based programs, replicated in different communities and settings, but they require more public and private investments to reach the millions of families who need them.
The tech field also is rising to the challenge, with innovations ranging from home monitoring devices to robotic assistants tove online service platforms that connect caregivers to dedicated, trustworthy professional home care aides.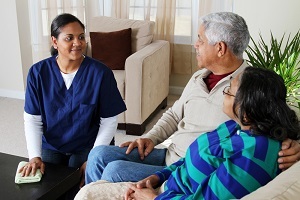 One very promising example is Honor, a San Francisco-based startup launched in April 2015 that employs skilled professionals to provide a range of home care services, including bathing, dressing, and toileting, grocery shopping and meal preparation, light housekeeping, transportation, and medication reminders. A smartphone app allows family members to monitor their visits.
Using technology to connect caregivers, older adults who need care, and concerned families in a manner that provides quality care with greater transparency and flexibility illustrates the kind of creative thinking we need to improve the care of older adults, especially those with dementia.
Caring for the caregivers
At its best, dementia caregiving is about caring for more than one person. While the person with dementia unquestionably needs attention, the family caregiver does, too. One enormous challenge facing dementia caregivers is the round-the-clock nature of the job. Our health care system commonly makes the assumption that the family caregiver will be ready, willing, and able to take on their role, do it competently, and effectively hold two lives together.
Respite care programs and adult day care programs can ease this part of the caregiver burden. Recently the Administration for Community Living announced $1.1 million in funding for such programs in eight states. This is a drop in the bucket for our national budget and can result in enormous longer-term savings by delaying nursing home institution and other higher cost care. We should come together as a nation and agree that much more of this kind of support is needed.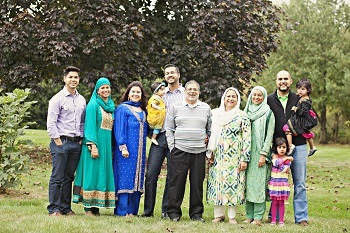 At The John A. Hartford Foundation, we will continue to make the important work of improving the lives of family caregivers a top priority as we pursue our mission of improving the care of older adults because, as Dr. Amjad says, "Caring for a person with dementia takes a village. The key is to build one."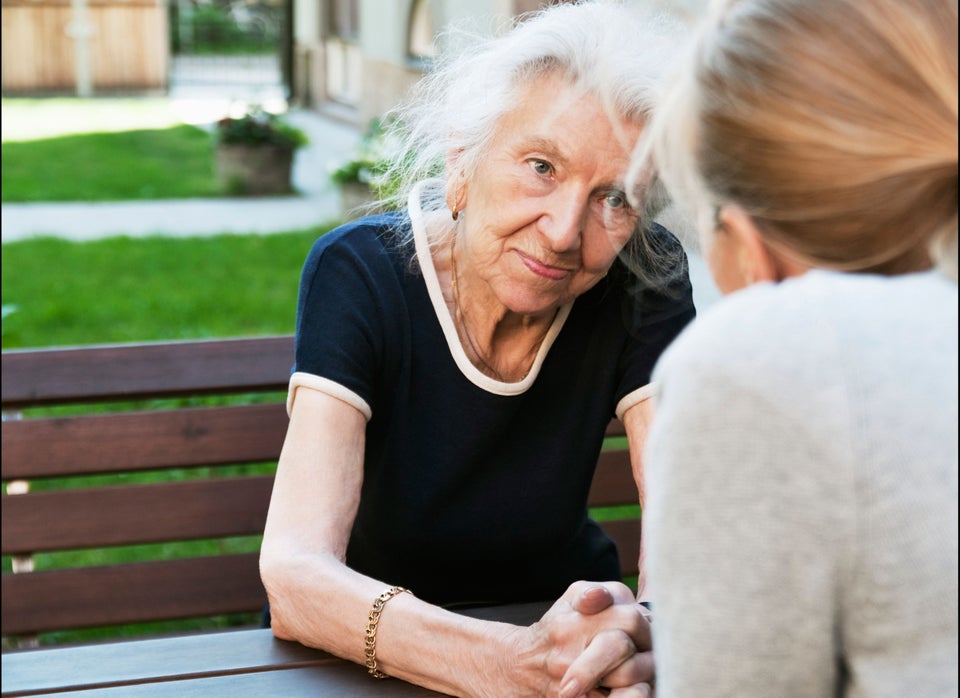 7 Tips For Caregivers
Related
Popular in the Community