This is the final installment of a three-part series entitled Unsung Heroes: The Face Of American Caregiving. In honor of National Family Caregivers Month, The Huffington Post is highlighting a few of the remarkable people around the country who put their own lives on pause to tend to friends and family who have fallen ill. This installment features those who care for multiple loved ones. Last week's piece featured those who care for their parents.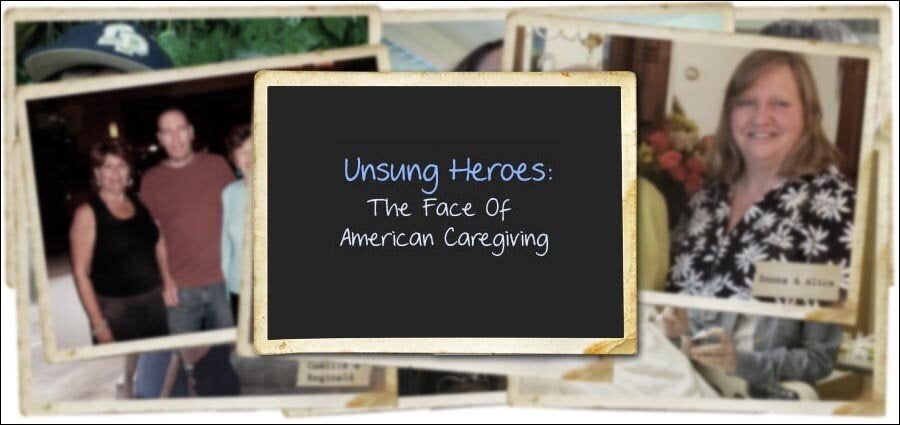 It's never easy to take on the responsibility of caregiving, while putting your own needs on the back burner -- but it's even more challenging when you're caring for multiple people over many years. These incredible people have devoted their time to helping friends and family in need, both near and far, to ensure they receive the best loving care possible.
These stories were compiled by Yagana Shah.
Renee Pedigo, 65, has cared for her both her parents and her brother.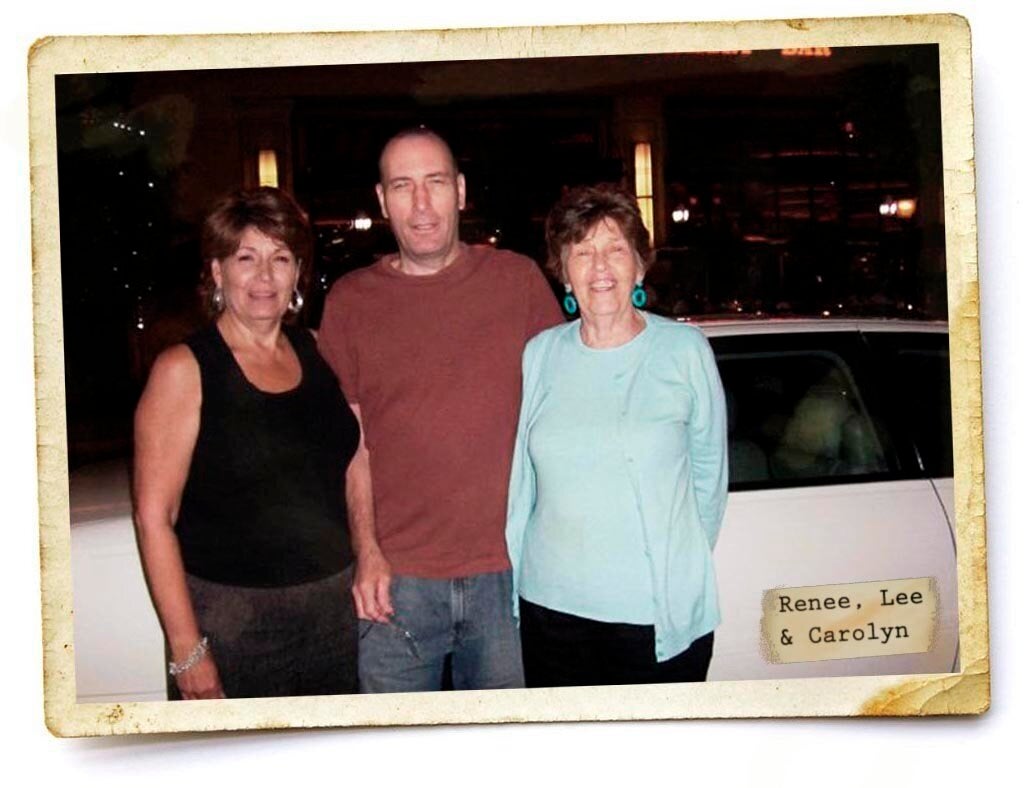 "I tell people I felt like I was Alice in Wonderland -- that I went to the party and fell in the rabbit hole. There was a period of time where I would wake up in the morning and I would have to look at the nightstand to know what city I was in.
Around 2002, noticing that my father was having some difficulty keeping appointments and doing thing. As time went on he got worse and the biggest struggle and I stepped in. My mother really struggled and as my father began to deteriorate, she became ill. Then in 2008 my brother was diagnosed with HIV/AIDS and central nervous system lymphoma.
I started coming home more and more. I cooked for everyone and bought all the food. I was taking care of my home, husband and grandchildren during the week then was there every weekend. I was coordinating healthcare, sitters, doctor's visits. My husband during this time also had several health scares and we had to take care of him too.
I just kept moving, because you're afraid to sit, because you're worried it will catch up with you. I got into alternative medicine, did massages, did acupuncture… I became a Reiki master. I made myself travel for networking – that was a real social connection for me.
My brother died around Thanksgiving 2008 and then my father in 2010. I put my mother in assisted living about two years ago. I try to see her at least once a week, twice if possible.
Caregiving is one of those things we always think won't happen to us so we aren't necessarily proactive. I think that as baby boomers, we really need to be looking at how we're going to age and hope we do differently and make different preparations than our parents did so our children don't fall into the rabbit hole.
Lynda Ryba, 61, has cared for her husband and father-in-law.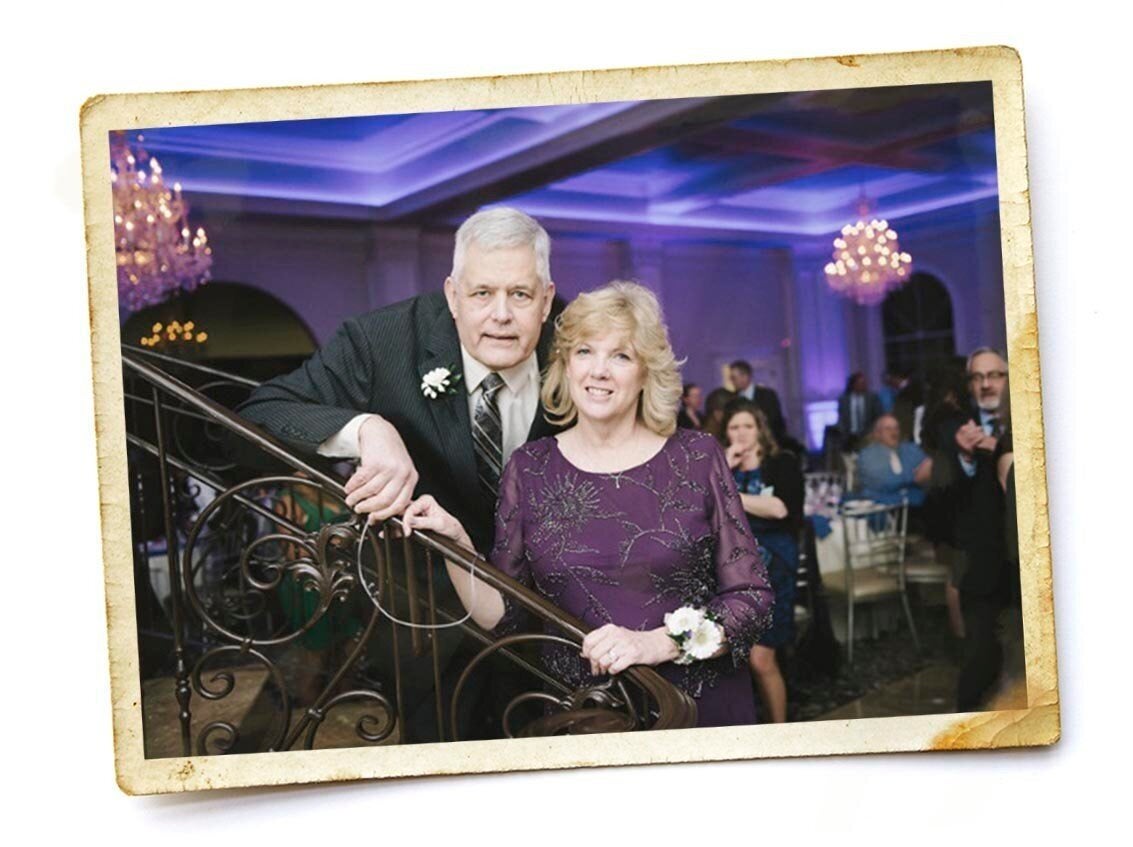 I have to make sure everything in place for everybody in the morning when I leave. It's kind of like when I was a young mom again. It's cooking and cleaning just like any other working mom, and that goes on until 10 o'clock and then I get a couple hours for getting ready for the next day. I don't sleep, to be honest.
About 10 years ago, my father-in-law's wife passed away and it wasn't good for him to live alone. We gradually moved him into our house. For a while he was pretty active, but he no longer is since he has difficulty walking. He was only living with us a few years when my husband was diagnosed with lymphoma.
I thought we would be much older before either my husband or I got sick and we would get help taking care of us. I never thought I'd be taking care of my husband at this young age. It's not something you expect. I was student teaching when husband got sick. Now, I'm paying off the mortgage myself.
The hardest thing we go through right now is that I work all day in an elementary school. I come home and I have things to do at home. I don't have any quiet time, any alone time… and that can be a problem because my husband is alone a lot. I need quiet and he's had too much. It is what it is we're working it out and it's working.
I was blessed with wonderful children. I have three daughters and one son, and without them, there is no way that it could have gone as easily as it did. My children have made it easy. When my husband was first diagnosed, he had multiple doctor's visits, and my kids each took a different day off from work each week so I didn't have to just take three weeks off as a new teacher. I'm very blessed.
In this last decade I've learned more about myself. I learned I'm resilient, I can function and I'm much more capable than I ever thought 10 years ago. Every decade of my life that realization has happened to me.
Lots of times bad things happen. People get sick. We learn a lot of good stuff about ourselves and about each other. I'm not sure our family would be as close as they are now, if my husband hadn't been sick and we didn't go through what we've gone through. From bad things, good things can happen.
Ann Allen, 52, has cared for her husband, son and mother.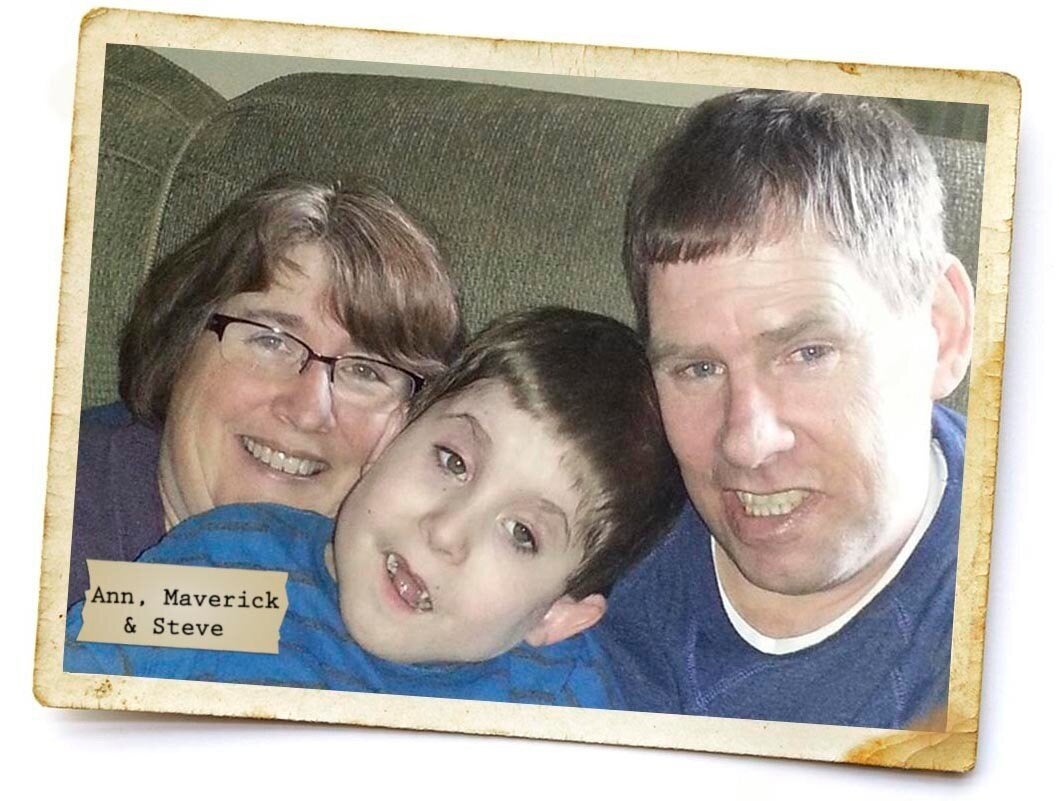 My life has changed because it's totally geared to the people in my life instead of my own needs and career goals. At one time, I was very career-oriented. I thought my career was probably the most important thing and anybody that knew me then would have said, I would put in 12-hour days with no problem and never argue about it. Then, when our son was born with a genetic condition, I had to modify it so I couldn't work quite as long.
In 2009, my veteran husband had a back surgery and then a seizure. I worked for a corporation for 15 years then lost my job due to the economy. This happened all at once. When I lost my job, I realized that wasn't the most important thing.
My husband has a cognizance disorder and he can't process his thoughts correctly. I have to make sure I'm doing the bills, keeping him in track of when he needs to take his meds, and I'm constantly finding news ways to have him do the things he needs to do each day. I maintain the house. Our son still isn't potty trained. He still needs assistance feeding. My mother is in a nursing home because she's in the latter stages of Alzheimer's and I knew I couldn't take in another person who needed me.
Caregiving is very isolating. Losing friendships has been hard. There isn't a lot of time to do many things like a shopping day or meeting girls for coffee or whatever. But I've found that the best way to get around that is I take little snippets of my day to do little things for myself. I have a bubble bath every evening. I'll sit and have a hot cup of tea. I get a lot of support through a lot of Internet groups as well. I have quite a few Internet groups relating to both Maverick's genetic disorder, PTSD and Gulf War that I belong to. You lose perspective of yourself if you don't do that.
Before this happened, I was mostly dependent on family members to help me do things, and I still ask for assistance, but I know that I was almost babyish in certain things. I've become a lot more capable and I don't let the negativity get me down.
Caregivers tend not to set goals for themselves because they don't think they're capable. I've set a goal for myself to make sure that all other caregivers know caregiving doesn't have to be all about negativity.
Camilla Bradford, 54, has cared for her mother and brother.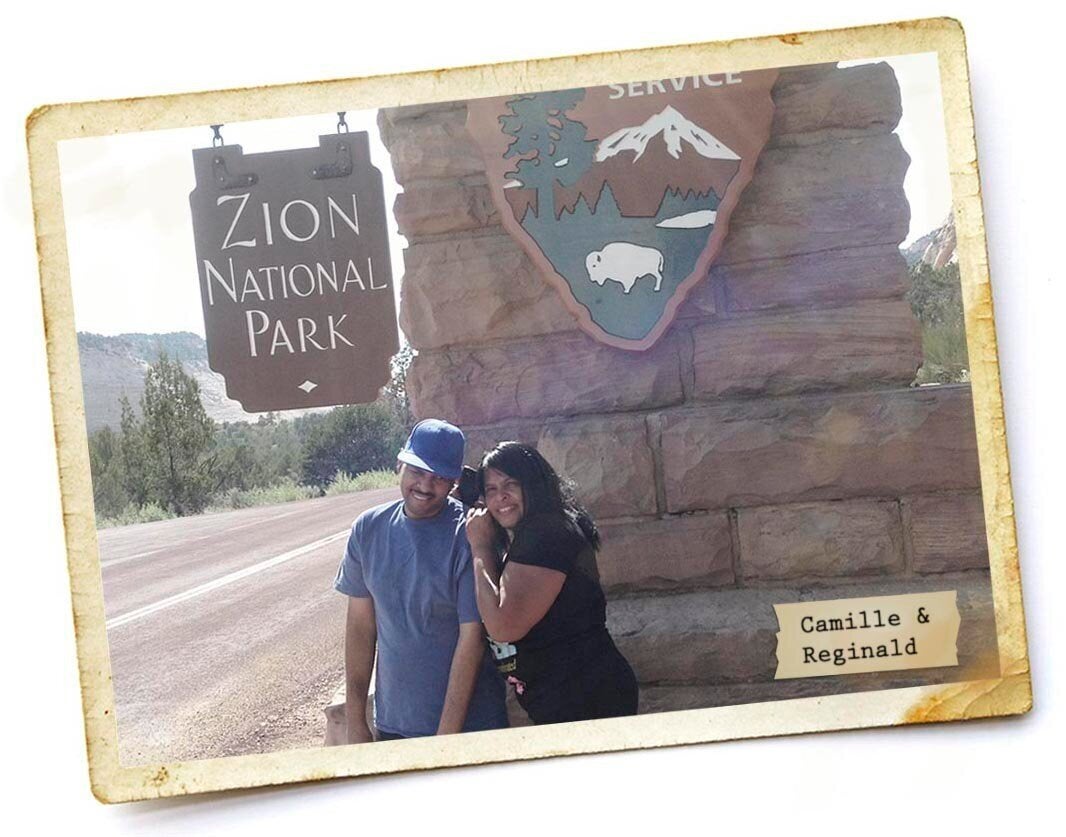 I'm the youngest of six, so I assumed the responsibility of my brother Reggie would go to the older siblings. But before my mother passed away from cancer in 2008, my mother made me promise I'd take care of him.
Reggie is autistic and he's diagnosed as mentally retarded and severely schizophrenic. He's aggressive but he doesn't mean to be… it's just his condition. He constantly has to be supervised so I just work a few days out of each month.
To do everything the same way for 25 years and then one day you wake up and nothing is familiar to you, it's hard. Learning him and figuring out what he needs is the most challenging thing. He didn't come with instructions. Nobody told me how to care for him.
I get up at 6 a.m. every day. He needs physical therapy so we start our day with that, I put out his medicine, give him breakfast and get him dressed and showered. It's important to keep him on a regimen so we take him out to exercise, put on story time for him, take him to church – everything we do as a family, Reggie is a part of. I don't have a lot of help from my family, outside my husband and kids.
My career has been my biggest sacrifice. I walked away because I couldn't put the hours in and for a while there was bitterness; I felt the other siblings should have come to do more. It's hard. He even tells me sometimes, "They don't like me." I have to tell him they do love him and that they just have busy lives.
My personal time is the seven days I get with the union for in-home services each month, reaching out to other caregivers. That's my only downtime, when I don't have to worry so much about Reggie and I can focus on other people and helping them. It's advocacy, giving resources to people, and just knocking on doors to see how we can help them. It feels good doing that because I know how it feels to hurt that way. I put a lot of my energy there.
Donna Krupin, 59, has cared for her mother and husband.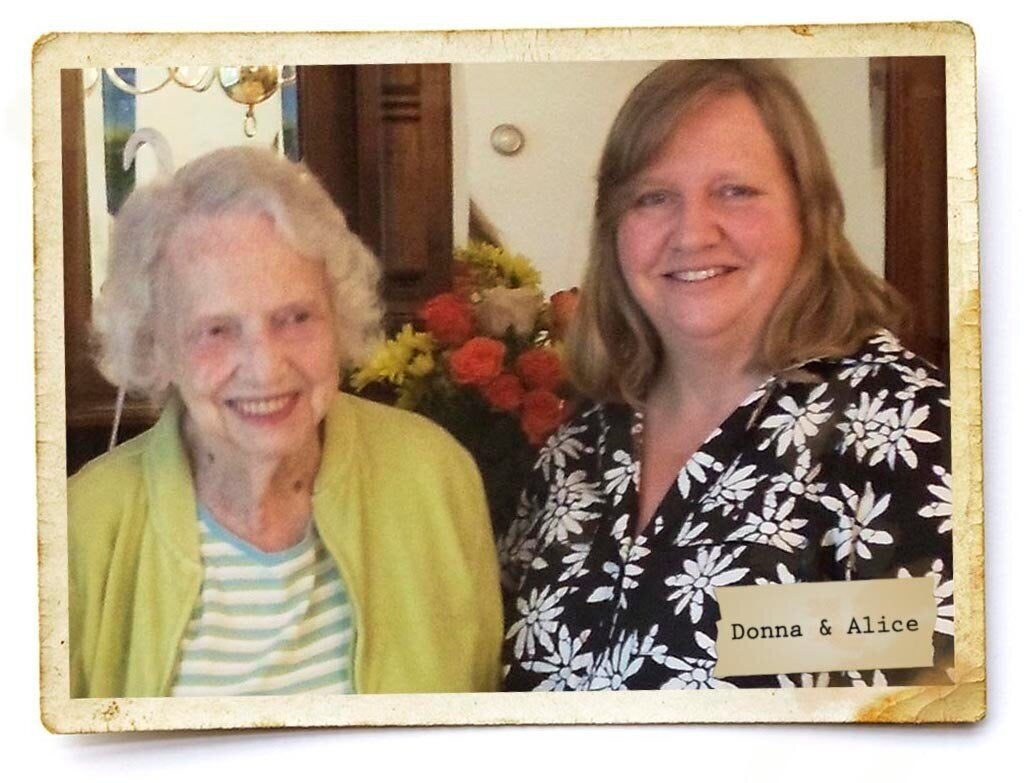 I used to have a part-time job but it was hard to keep a job between doctor's appointments and errands. My mom has had everything from ankle breaks to double bypass and has dementia and macular regeneration. She's very stoic and doesn't want anyone helping her, so she lives on her own. She's had problems on and off for about eight years now.
But I have to make sure she eats, which I have to encourage her to do, and get her out. I'm running from one end of Long Island and coming back home to deal with a second round of responsibilities at home. Meanwhile my husband, Stu, is getting over his second back surgery.
It's a little hard at times because you're trying to jockey two households. The dividing of your time is hard. The emotional challenge for me is being torn between my husband and my mother. But I'm lucky my children are already grown up. That's one advantage.
But you're just not taking care of yourself the way you should be. You're letting things fall to the wayside as far as yourself. You do the best you can but you still forget your own doctor's appointments or forget to maintain your weight. You don't keep on friendships because there's no time to socialize and people just don't get it. They don't know what you're going through and you really don't feel like you have people that are going through the same thing as you.
The only me-time I get is walking our golden retriever at night. The dog looks forward to it and so do I. We go out, look at the stars, take in the neighborhood and the fresh air. It takes your mind off things. You have to try not to think about it all the time, which is hard, because the minute I wake up, she's on my mind. You always have to hope nothing happens to one of them when you're with the other.
Mary Owens, 59, has cared for her mother and daughter.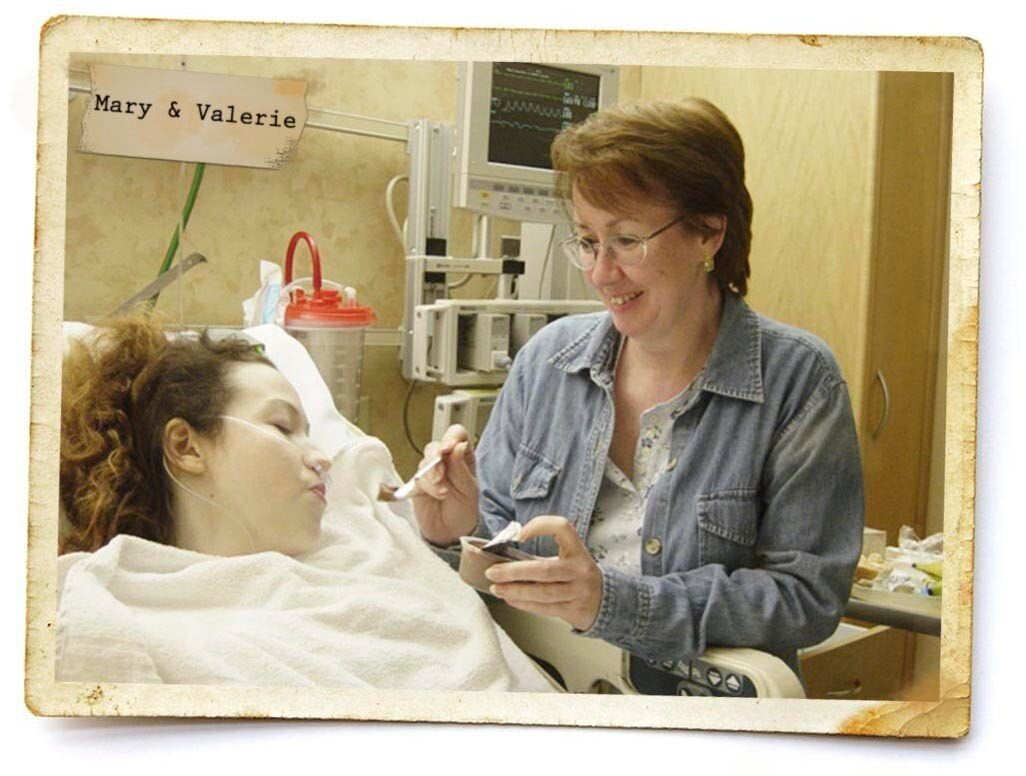 I've taken care of people for so many years. I put myself through college working in nursing homes, and then with family, I took care of my grandmother, took care of my mother. My mother died in 2004 from cancer and she lived with me for nine years before she died.
A few years later my daughter Valerie was diagnosed with lupus, and she developed a staph infection that allowed her to contract an illness, which paralyzes you. She became weaker and then became completely paralyzed, to the point where all she had that was movable were her eyes.
I moved up to be with her and pretty much stay with her all the time in intensive care. I was allowed to live with her there. I was at the hospital every single day for six months, until she was able to breathe and walk again on her own.
Your day-to-day life that requires your day-to-day attention can fall apart when you're a caregiver. Bills aren't paid on time, your house doesn't stay in shape and you can't maintain your other relationships. You pretty much walk away from taking care of your own life and its very challenging to make sure you're protecting your own health because you don't sleep, you don't eat regularly as you should, you don't exercise or do whatever it is you do. You sacrifice all of your regular routine that you've learned and the things you know will keep you on a healthy path. You have to give all of that up in order to keep someone else healthy. You have all this other stress of "is my life falling apart now that I'm not taking care of it?"
It's so important to ask for help, which is a difficult thing to do for some people. I had to ask friends to help me with all those day-to-day things. You have to keep a routine, even if it's five minutes a day for prayer or meditation or centering yourself. You have to take a break. You have to find a way to get rest, otherwise you will fall apart and crash and be no good to the person you're caring for.
Cathy Sikorski, 57, has cared for several family members and friends.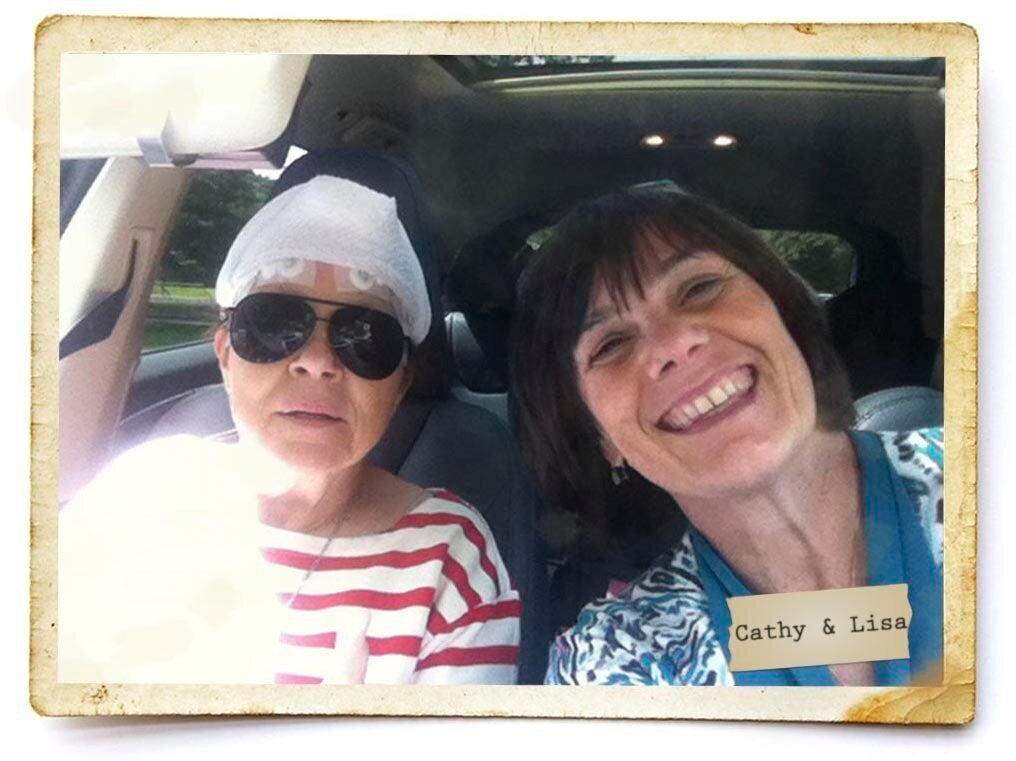 We are unsung heroes and it's a hard, hard job. Over the last 25 years, I've been a caregiver for seven different family members and friends. It started when I was in my 30s with my grandmother who came to live with me for a few years. I am currently a caregiver for my brother-in-law with multiple sclerosis who is in a wheelchair and Lisa, my friend who has a traumatic brain injury, and my mother-in-law.
My brother-in-law lives in an independent living facility five minutes from my house, and I am responsible for all aspects of his care, from hiring healthcare staff to managing his financial affairs. Lisa lives 45 minutes away from me, so at first after her injury, I would go to her house every day or every other day to make sure she was alright. She can't drive so I drive her everywhere she needs to go, doctors appointments and whatnot. I see her now every week and help take care of her finances.
My husband and children might say they've suffered at the hands of caregiving. I haven't worked full-time since my grandmother came to live with me. That was 25 years ago. I'm a part-time elder lawyer, but mostly I help family and friends. There's been a financial sacrifice there.
What I'm noticing with caregivers is that when we step out of workforce to care-give, we lose contributions to Social Security and it doesn't seem like a big deal -- until you're my age, and you look at those things and realize you have a huge hole in the financial ability to take care of yourself. You willingly have to give up that time of compensated work to take care of family and friends.
So it's critical to get respite. You have got to find ways to take care of yourself. I make sure to go to the gym everyday. I make sure that I am groomed. I get regular haircuts and get my nails done. When I look good, I feel god. And most importantly, I honestly believe, you have got to have a sense of humor. Humor is the biggest rescuer of all. And just remember there's a joy in giving. You get a lot of self-satisfaction and contentment in helping others.
Monica Kline, 57, has cared for her mother and daughter.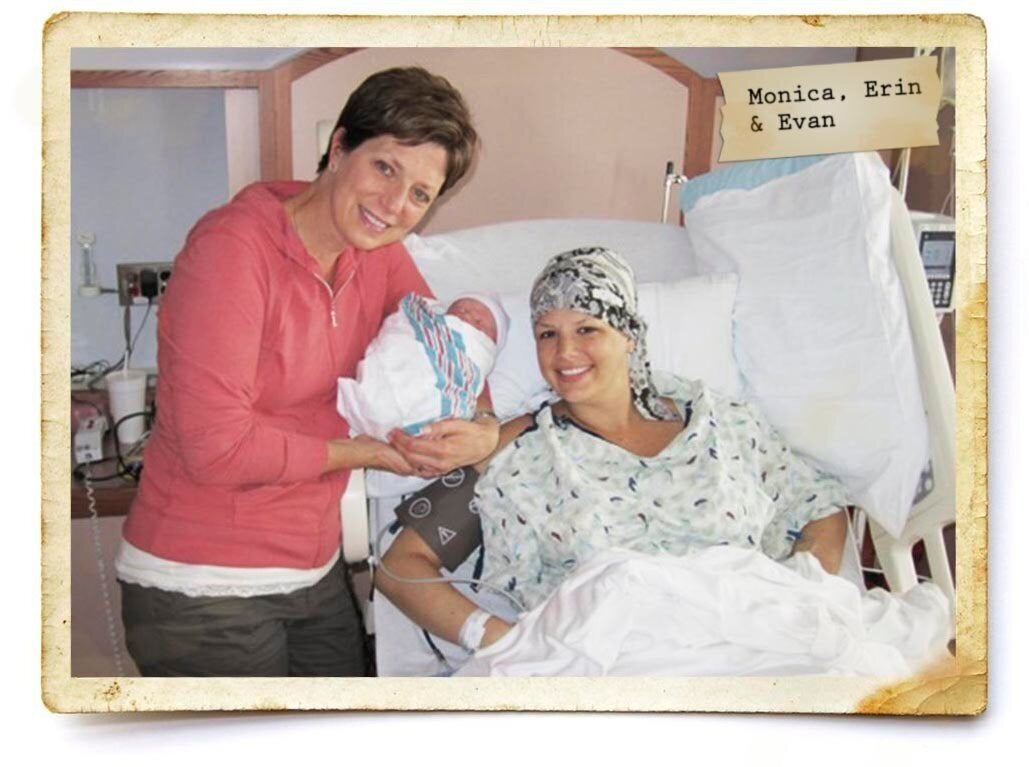 My dad died in 2010. My daughter, Erin, was married just days after his funeral, and two months later she was pregnant.
At six months she found out she had stage 3 breast cancer. I basically moved in while she went through chemo in pregnancy. After the baby was born, she just wasn't feeling well, so I took care of her and the baby during the week and on the weekends went home to take care of my mother, who had been diagnosed with Alzheimer's. For 18 months, I divided my time between her and my mother, while she had a double mastectomy, radiation and several reconstructive surgeries.
The most challenging is watching your daughter go through that because you don't think you're ever going to have to do that. The second most challenging this was going back to a newborn. I was up all night doing the feedings and taking care of her during the day. I had her at 24, so it's a lot different, being 54 versus 24 and having a newborn. That was challenging.
I didn't get a lot of sleep. I ran a lot on adrenaline. One of the things that gets me through is my faith. I do a lot of praying. I just kind of feel like whatever happens, God will help me through everything and that's just how I feel about everything.
Now that she's in remission, I see my mother about three or four times a week at the memory care facility. I feed her lunch, take her to her appointments and take her to church.
With my mother, what's challenging is I'm used to being a fixer. I can't fix what's going on with my mom and it's very hard. I used to be able to talk with her but I don't get that communication anymore. I go to visit her and there are things I want to talk to her about but I can't.
Alexandra Williams, 56, has cared for her mother, son and husband.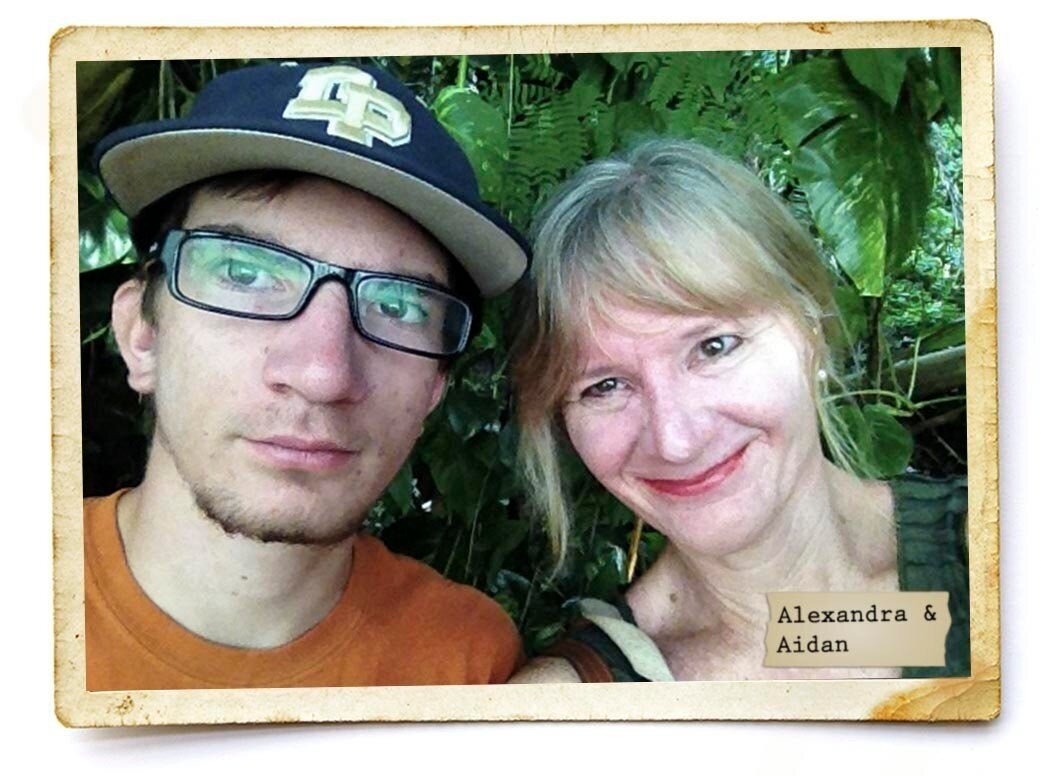 Just when I thought having a high school senior meant life was going to get somewhat easier, my husband had a stroke in September. Physically he's fine, but his short-term memory is gone. He can't drive anymore.
Our second son, Aidan, was born with global apraxia. He had issues learning to walk and talk and had therapy. He still requires therapy and personalized attention. He can't drive either. So between him and my husband, it's been crazy. My husband has therapy three times a week so I take him to that and I take him to exercise classes with me.
I ended up with bronchitis about a week and a half after the initial stress of the stroke, even though I'm fit and I teach exercise. It's rare I'm sick, but my immune system is being sacrificed along with sleep.
But I've learned that I'm as strong as I always thought I was. I've kept it all together. I've figured it out. We're on track. The bills are getting paid. Everyone is getting the care they need.
I have specific times where my sister will take my husband and son places so I can have a few hours or a day off. I did a fundraising walk a few weeks back. I sometimes go on walks and have lunch with a friend. Some of my friends will come over and play Scrabble with my husband. I think it's so important, otherwise I'd get extremely overwhelmed, exhausted and resentful, without time off.
I've learned that if people offer help, to just take it. Before all this, I would feel like if I accepted people's help then I owed something – like a debt. I don't like owing people. But this has showed me that people want to actually be helpful, want to genuinely help and that when they help they aren't thinking that I owe them.
Cynthia Young, 66, has cared for her mother, two aunts and a cousin.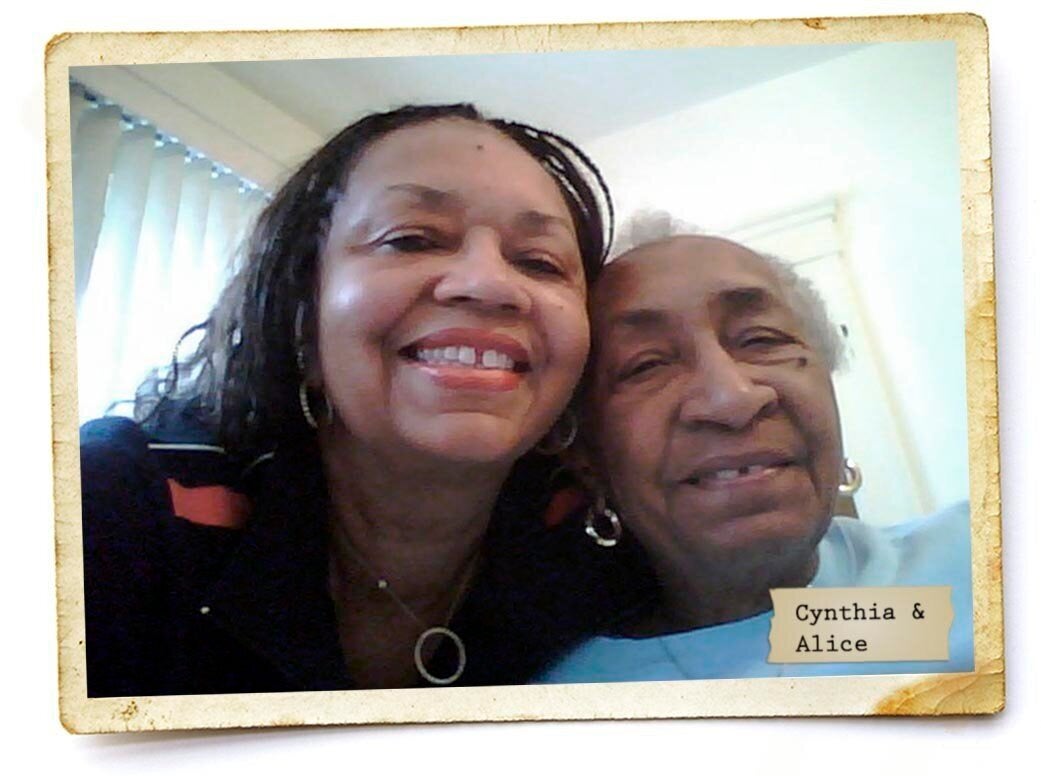 I had to retire from my job in 2005 because the travel back and forth and the overwhelming business that needed to be handled was affecting my health. My mother was caring for her two sisters with Alzheimer's. It was too much for her so she asked me to help and so I became a long distance caregiver. Soon afterwards, my mother developed Alzheimer's herself.
For about nine years, I was traveling between California and Detroit, several times a year, staying there for about two to four months at a time. Most of the time there was not a lot of sleep, because when I was at my mother's house, I was listening all night for her to make sure she didn't get up and try to wander out.
I got her involved in an adult daycare to help stimulate her mind. While she was at daycare, I would then visit my other aunt who was in a nursing home and a cousin who was with paid caregivers.
Since I wasn't there 24/7, I was able to have some respite, but at the same time, looking after multiple people, there was always something to be done. My mind never really rested, though physically I could. I was always worried I would get a call in the night for one of them. I felt like I was always on alert and I could never really relax. I gained a lot of weight because I felt like depression took over my life. It was a veil that covered me and I stayed depressed even though I was trying to do things to bring myself out of it. When I realized it was causing me to eat poorly and not exercise, I just really had to dig deep to come out from under that veil.
I'd try to get out when the weather was nice and go for a walk in the park with girlfriends or practice karate when I was home. I treated myself to spa days to keep my blood pressure under control.
A lot of us caregivers feel guilty about the things we aren't able to do even though we're doing the best we can. That's what encouraged me to write a book. Even though I'm not a writer, I felt I had a story to tell, and I figured there were other people out there going through the same thing. I'm donating some proceeds from sale of book to the Alzheimer's Association to support Alzheimer's research.
*Interviews have been condensed and edited.
Related