When couples say their wedding vows, many of them promise to be faithful to each other through sickness and health. When Betty and Richey Coffey married in 1964 there was no way they could have foreseen the physical and emotional challenges they would endure for the next 50 years. Their story is a testimony of what faith, love and family can accomplish when combined with the commitment of, "until death do us part."
Richey Coffee was 16 and had only been driving a short time when he lost control of the vehicle he was driving and wrecked it. His back was broken and he almost died. With intense effort and determination he learned to use leg braces and arm band crutches but he would never walk again on his own. The next year Richie graduated from Metcalfe County High School. In 1963, Richey was elected Metcalfe County Circuit Court Clerk and he took office in January of 1964, That same year he married his sweetheart, Betty Sue Wilson.
Before long the young couple was blessed with a son (Timmy) and 16 months later another son (Mike). For awhile life was good, but it was while Richey was in office he almost died, again. He had developed a large bladder stone, and then a little later he got uremic poisoning. He was in the hospital 53 days. Doctors gave him a new and very powerful antibiotic called Kantrex. The medicine saved Richey's life but it took his hearing. From this time on he was totally deaf. He would never hear the voice of his third child, Susan.
Even though he never heard her talk, Susan said that when she was older sometimes her dad would put his hand on her throat to feel her sing while they were at church. Richey was a member of Dripping Springs Baptist Church and attended faithfully up until the time of his death.
The years were filled with one medical crisis after another but life didn't stop for Richey or get him down. He hunted and fished, cooked, cleaned, cared for his children. Susan remembers him taking her fishing and unloading the boat and fishing gear himself.
"Even though a lot of things were hard for him, he wanted to do things for himself and he did for as long as he was able," Susan said. "My Dad attended every event and ballgame that any of us participated in. He was able to celebrate every milestone with us. If Dad was in the hospital then that's where we celebrated. I had my 16th birthday party in the hospital because that's where he was at the time."
Betty took a job at a factory. The family needed her salary and, more importantly, medical insurance. Betty worked to help support her family but when Richey needed her, she was always there.
Richey had a kidney removed in 1990 and started dialysis in 1991. He drove himself to dialysis 3 days a week for 4 hour treatments for several years. Later he and Betty received training for Peritoneal dialysis and he was able to do this at home for eight hours a night. He did this for over 3 years and then this type of dialysis stopped being effective.
Next there was heart trouble and angioplasty followed later by a quadruple coronary artery bypass. He then restarted his dialysis treatments and in August 2000 he had total hip replacement due to a fracture. During these surgeries Betty never left his side. "I was afraid to leave him alone because he couldn't hear," she said. Betty was Richey's interpreter and at no time was it more important than when he was in the hospital.
Twice, Richey, hemorrhaged and sprayed blood all over the bedroom walls, floor, curtains and ceiling. When Betty and Susan found him, he was pressing the artery in an attempt to stop the bleeding. Betty said the room looked like a murder scene. He went to the hospital by ambulance, got a few units of blood and was back home the next day.
Still, Richey's health challenges continued. He fractured a femur just by sneezing. The bones were so weak and fragile that the doctor had to do a bone graft and insert plates and screws to hold the bone together. The next year he was diagnosed with bladder cancer. His bladder and prostate was removed (it was also cancerous).
Of all the things Richey endured, one of the most painful things he suffered was Osteomyelitis, an infection in the bones. There was no cure so doctors treated it with 8 weeks of IV antibiotics. This calmed the infection but it would come back again and again.
In 2011 doctors determined that Richey had gangrene in both of his feet from blockages in his legs. Both legs had to be amputated above the knee.
"My dad never complained about things. In fact, he joked about it," Susan said. "Right before he went in to have his legs removed he showed the anesthesiologist a picture of the famous leg lamp from A Christmas Story and asked him if he would make him two of those."
Betty added, "Richey's surgery was around Christmas time and he told everyone not to get him socks for Christmas."
"One of the first things dad said when he got back home after having his legs removed was that he wanted to know how tall he was. He insisted that we get a tape measure and measure him. He was 3 ft. and 10 inches. He joked that even his youngest granddaughter was taller than him."
Betty said, "I told him his height didn't make him any less of a man."
Fate wasn't through with him and Richey's eyesight began to deteriorate. There are two kinds of Macular Degeneration. One kind can be treated and one can't. Richey had the kind that could not. He went totally blind in his left eye and started losing sight in his right eye. It was then that he told Betty that he wished to stop dialysis. Richey had suffered more than most of us would think humanly possible and through it all he had exemplified extraordinary courage, but he wasn't willing to lose the ability to communicate.
The first person he told about his decision was Betty. "I tried to talk him out of it but when I saw he had his mind made up I supported him. He went to our granddaughter's ballgame the night before his last dialysis, even though he really couldn't see her. The day of his last treatment every nurse who had ever worked with him told him goodbye. Everyone cried but Richey," Betty said.
"Richey lived about a week after that. We partied all week. All the kids and grandkids were here. We had a fish fry outside in the garage the day he died. He wanted to go easy and he did. We put him to bed and he went to sleep," Betty said.
I asked Betty about her role as a caregiver. "I did it out of love. When Richey started dialysis they told me he might last 10 years. He was on dialysis 23 years, We never thought he'd see his children grown but he did and he lived to see his 9 grandchildren and one great-grandchild. He just didn't give up." And Betty never gave up on him.
Not Just Another Love Story
Richey's trials and tribulations made him well known in our community. He was loved and admired by all who knew him. When he passed away there was a steady stream of friends and neighbors at Betty's house and at the funeral home.
Betty said, "Each time something would happen to Richey I had to do more and more for him. Every time the doctors would tell me what had to be done I'd think, I can't do that, but somehow I did."
Richey and Betty Coffey have been my neighbors for many years and I was proud to call Richey my friend. I admire and respect Betty and love her and all of her family. As an avid reader I have read hundreds, maybe thousands of love stories, but I would put Richey and Betty's right at the top of the list. They had a love that endured the test of time and adversity and in today's world, that's a very rare thing.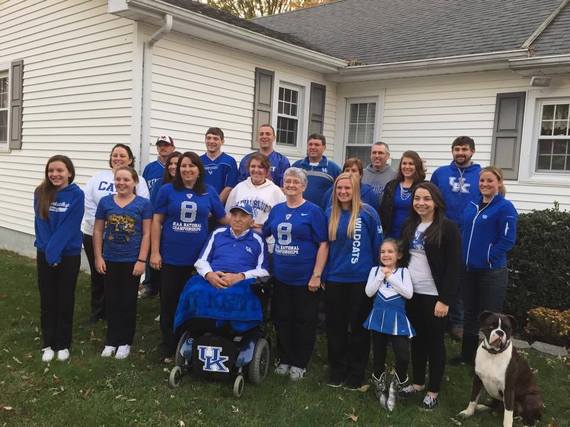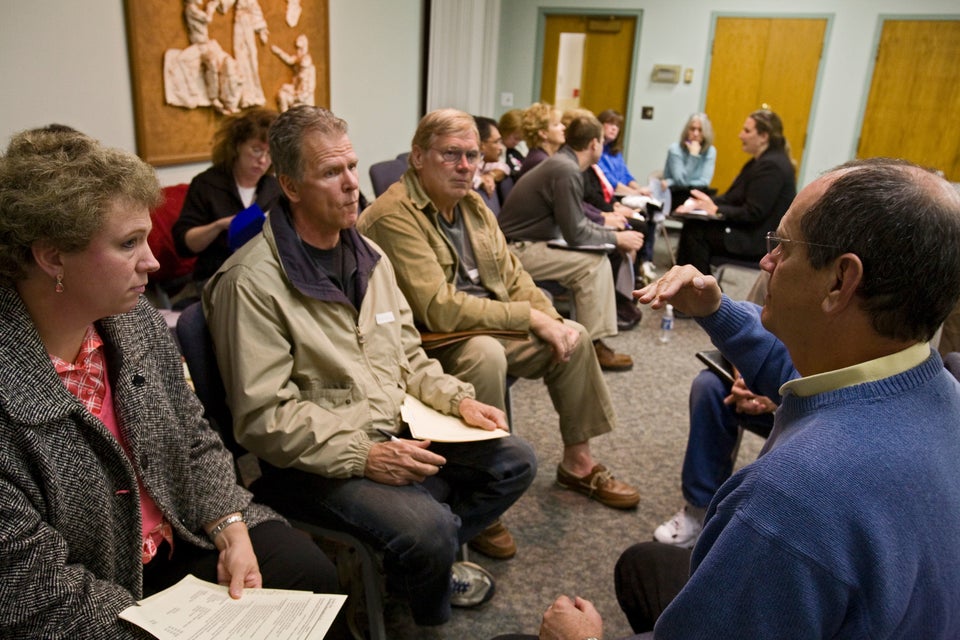 13 Resources For Caregivers
Related