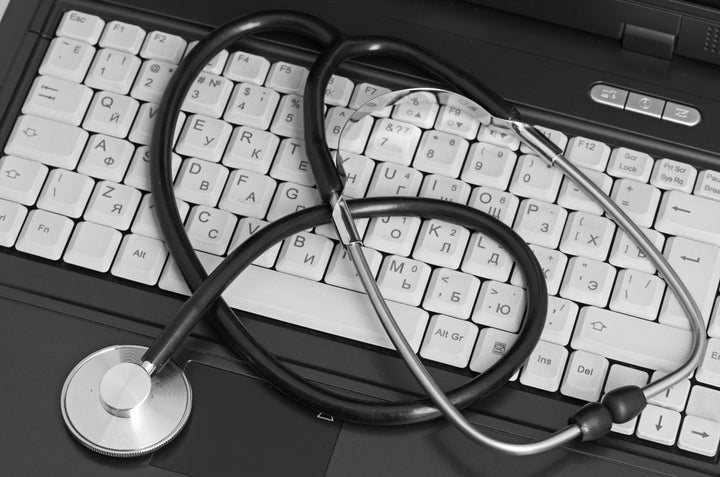 The United States spends more on health care -- $2.6 trillion in 2010 -- than any other nation in the world. Despite this enormous investment in our national health, we rank 37th in health-care quality behind Greece, Colombia, Chile and Costa Rica.
Among the many causes of this disparity, three stand out: unnecessary care, uncoordinated care and avoidable care. The Economist estimates that these three inefficiencies alone account for over $300 billion dollars per year in unnecessary spending. We will focus on one area in particular -- avoidable hospital readmissions. According to the Medicare Payment Advisory Committee, almost 1 in 5 Medicare patients will be readmitted to the hospital within 30 days of discharge. Beside the $15 billion in financial costs, these readmissions have another, less obvious cost -- a heavy emotional and health toll on the patients and their families.
Avoidable hospital readmissions are typically caused by insufficient post-hospitalization care, failure to adhere to recommended medication or therapy regimens and lack of physical support for the discharged patient. Beginning this year, the Centers for Medicare and Medicaid have changed their reimbursement schedule to essentially penalize hospitals with high readmission rates. Hospitals and health-care professionals across the nation are teaming up with care facilities, home care agencies and other sources of post-hospitalization support in order to adapt to the new regulations. Ideally, this will mean better long-term care for patients and broader support for recovery at home.
While medical providers are implementing procedures to prevent readmissions, patients and families should take note of a few important tips to facilitate a successful transition from hospital to home. The best thing you can do if your loved one is hospitalized is to gather information -- learn about skilled nursing, home health care and private duty home care; consider recovery options at home or within facilities; collect opinions from the doctors, nurses and discharge planners within the hospital. Our Hospital to Home Care website outlines the full discharge and post-hospitalization care process; we've also included 10 helpful hints for families planning for a hospital discharge in this post. Understand your care options prior to discharge. If your loved one prefers to recover at home, make these feelings known to the hospital discharge team.
Write a list of your loved one's prescription drugs, over-the-counter drugs, supplements and vitamins, including your regular dosage and medication times. Make sure the medical team is aware of any drugs your loved one was taking prior to hospitalization to prevent unintended complications.
Obtain a list of home medical equipment, such as a walker or hospital bed, to facilitate recovery at home. You should plan to acquire and install this equipment prior to discharge.
If regular therapy, testing or medical check-ups are required, write down a schedule of the appointments, including relevant contact information.
Ask the hospital staff to demonstrate any tasks that require special skills, such as changing a bandage. Try to understand and master these tasks before you leave the hospital environment.
Ask the discharge team about common issues for patients in similar circumstances, what you can do to reduce your loved one's risk and what you should do in the event of emergency.
Understand your loved one's physical limitations and areas where he or she will need support. For example, mobility issues may prevent your loved one from safely walking around the house or up and down the stairs.
Create a regular schedule with your loved ones and any professional care providers involved in your loved one's post-hospitalization care. Regular check-ins are critical in order to monitor progress and catch minor issues before they become major complications.
Ask to speak with a social worker if have concerns about coping with your loved one's illness. A social worker can provide you and your family with information on managing the condition, available support groups and other resources.
Request written discharge instructions and a summary of your loved one's current health status.
Bring this information and the medication list with you to any follow-up medical appointments.
Planning for discharge is the first step of the post-hospitalization recovery process, but the road to recovery can be long and trying. The stress of recovery takes its toll on the entire family; individuals who care for a loved one suffer from fatigue, exhaustion and weakened immune systems. Over half of all family caregivers have some clinically significant symptoms of depression. Take advantage of the free information and resources available to you and contact a professional if you need further support.
Dr. David Carr, clinical director of the Division of Geriatrics and Nutritional Science at Washington University School of Medicine, agrees:
Hospital readmissions are not only detrimental to a patient's mental and physical health and expensive, but they can result in hospital penalization. Readmissions are often the result of inadequate support and supervision following the patient's discharge orders upon returning home. Having a structured, professional Hospital to Home program like the one offered by Home Care Assistance promises benefits to the patient and the hospital by working in conjunction with the patient's medical team to ensure discharge orders are followed and intervention occurs before a readmission is necessary.
We often mistakenly assume that we can't play a role in the efficiency of our institutions. We can prevent thousands of avoidable hospital readmissions by being proactive and availing ourselves of the resources in our communities. Together, we can help create a healthier America and a more cost-efficient health care system.