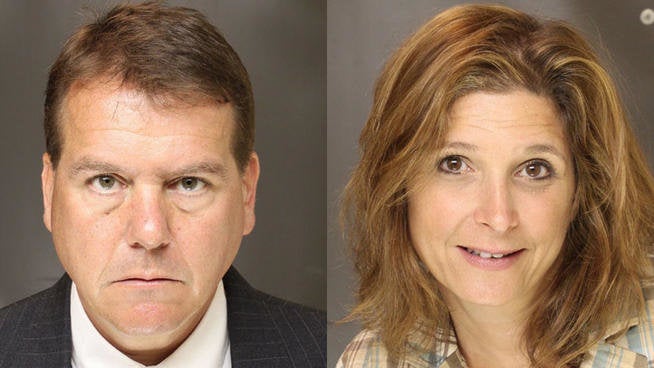 Nobody likes a tattletale.
When police went to the home in Doylestown, the boy led them downstairs, where they reportedly found the plants, fans, grow lights, timers and electrical cords for growing the weed.
Five juveniles, ages 10 to 17, lived in the house and knew about the marijuana operation, cops said.
Medvedik and Shanfield were arraigned and held on bail of $100,000 each. Neither parent has a past criminal record.