If you didn't know Carey Mulligan two weeks ago, you definitely know her now. The 27-year-old star, known for her role as Daisy Buchanan in "The Great Gatsby", has flooded headlines since the film's premiere. But she's not the only Brit to be making waves across America.
The Delevingne sisters - Poppy and Cara, of course - have captivated our attention as they seem to so effortlessly whisk their long blond locks through the pages of magazines and share the intimate details of their lives on Instagram. The socialite sisters, 26 and 20, have graced the covers of fashion mags and modeled for Chanel, Burberry, Saint Laurent ... you name it. Cara is even the face of the Burberry Beauty Campaign.
But what's even more fascinating about the sister act is their inner circle of other British "it girls." Rumored to have been Sienna Miller's former flatmate in London, Poppy doesn't shy away from flaunting her star-studded friendships on Instagram. And neither does Cara.
In fact, Cara seems to be buddy buddy with Georgia May Jagger, the 21-year-old model and daughter of Mick Jagger and Jerry Hall, yet another one who seems to be making her way across the Atlantic. The kicker ... Cara's latest tattoo -- on her pointer finger and of a lion no less (ouch!) -- was Rihanna's suggestion.
Poppy (left), James Cook (her fiance), and Sienna Miller pose with a friend.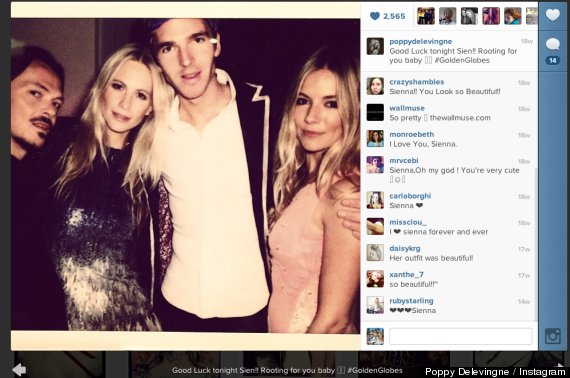 Cara and Poppy get silly.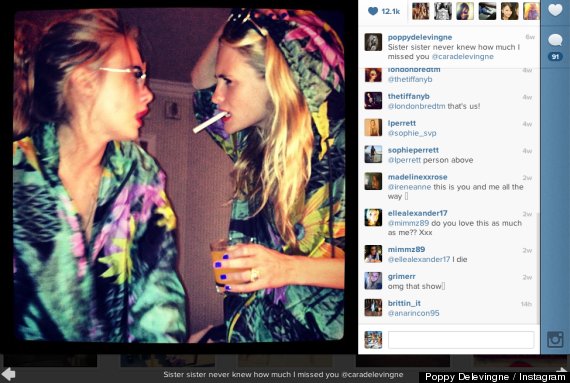 Cara Delevingne, Rihanna and Georgia May Jagger show their sultry sides.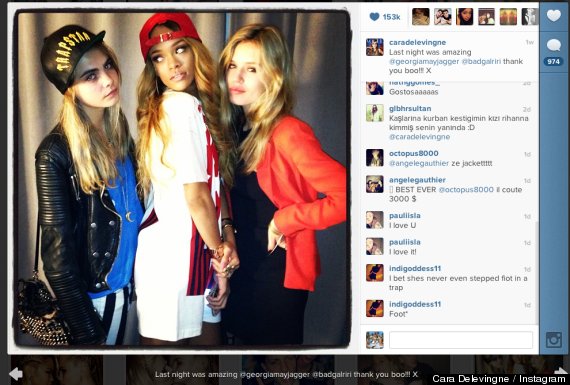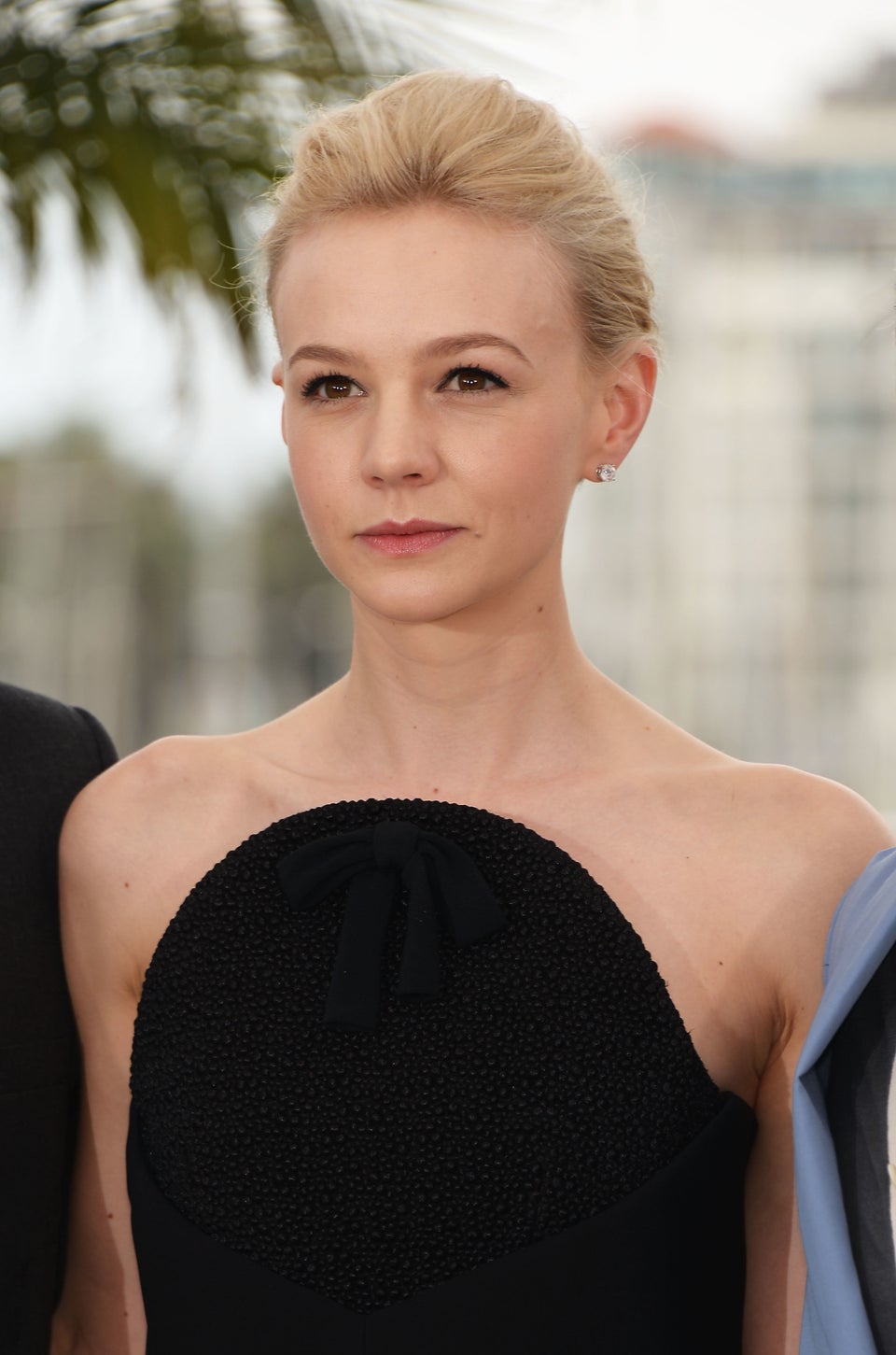 Why Doesn't Carey Mulligan Ever Smile?