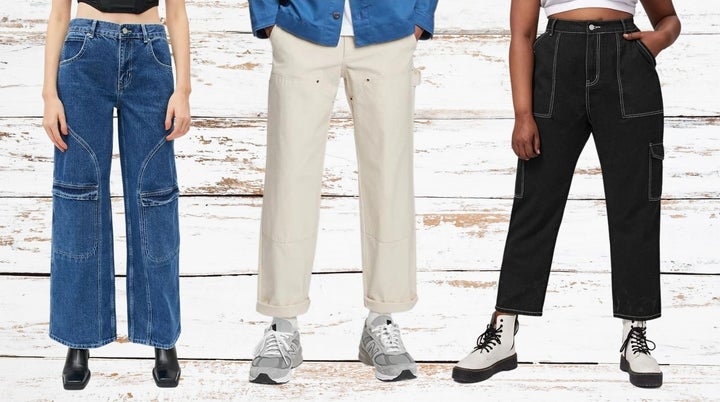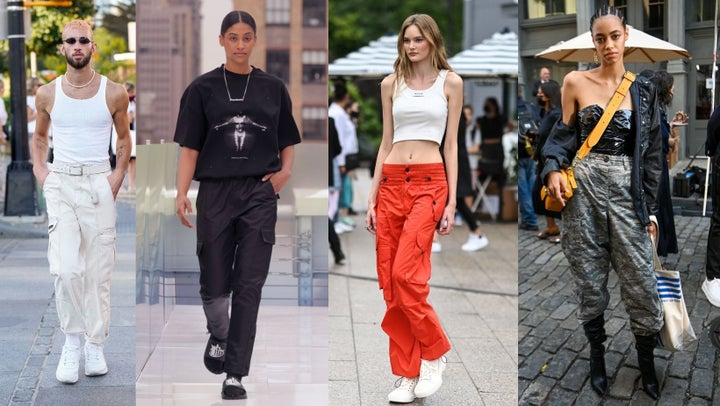 After seeing a flood of Dickies on my own Instagram, I asked my followers if, and why, they wore utility pants. Out of 310 respondents, 72% said that either they or their friends had recently gotten into workwear. When asked why they like these garments, the answered ranged from the practical (durable, comfortable, don't show dirt, extra pockets, etc.) to affirming, (make me feel masculine, powerful, extra gay) to, of course, aesthetic. Some like the detailing and stitching. Some like how spacey, even boxy, they can look. Some like them just because they're trendy.
When asked where they stood on the politics of cargo pants, the answers were just as varied. One called luxury brands selling workwear at high price points "sus." Another said seeing middle-class office workers in Dickies was "annoying." A handful of people from working-class backgrounds and/or who currently do manual labor noted they would (or frankly, could) never go out of their way to spend extra money on work pants for "style." Another handful said they'd never thought about it, or that cargo pants are just pants.
My personal favorite response was from my friend Donny, a motorcycle mechanic and server. "The more Wrangler butts, the better," he said. I can't argue with that.
If you're looking to snag some utility gear for yourself, we've rounded up some fun options below.
HuffPost may receive a share from purchases made via links on this page. Every item is independently selected by the HuffPost Shopping team. Prices and availability are subject to change.
Before You Go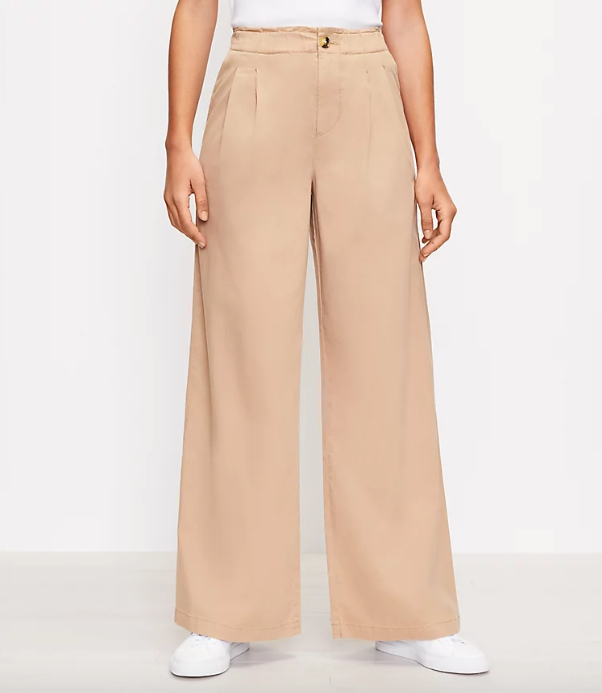 Wide-Legged Pants