I'm a big fan of the Food Network, and although not much of a cruiser, I'd consider going on a culinary cruise. For me, it's an added bonus to have a theme while cruising, instead of just aimlessly sailing around from port to port with people you wouldn't normally hang with. Unless, of course, it's Alaska. That destination is all about scenery and nature, and in many cases, a cruise is the best way to get up close.
I've been on two Alaskan cruises with Holland America, and enjoyed both immensely. In fact the last one had an American chef on board, Chris Salans (now living in Indonesia), and his classes were available to all the cruisers. It was a fun way to spend one of our days at sea.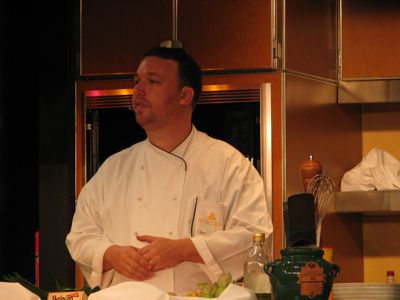 I've also been on two music cruises, both in the Caribbean, a destination where I'd only been once before. That was a disastrous trip aboard a hydrofoil to Freeport in The Bahamas. Not only did the boat break down halfway through the trip, I got ripped off by a cab driver and my only other take aways were tacky tourist shops and a darkened casino.
But back to the music cruises. The first was a Cayamo cruise with Emmylou Harris, Shawn Colvin, Lyle Lovett, Brandi Carlile, John Hiatt and friends; the second had the goofy title Ships & Dips V, featuring such Canadian artists as Sarah McLachlan, Barenaked Ladies and the Great Big Sea. I'd go music cruisin' again in a downbeat.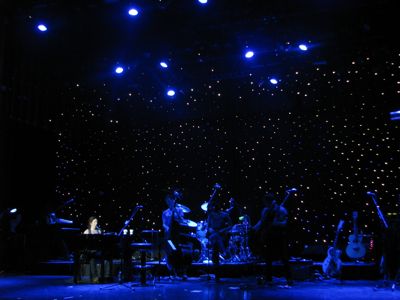 Now the culinary cruises are coming on strong, and the Food Network has announced a new travel program called Food Network at Sea. Being somewhat of a foodie, I'd consider signing up for a food-related cruise -- especially if Anthony Bourdain was on board.
The Food Network at Sea's inaugural cruise departs Fort Lauderdale, Florida on August 22, 2010 and then it's seven nights in the Eastern Caribbean aboard the Celebrity Solstice. On board the ship will be Iron Chef Cat Cora of Iron Chef America and Chef Aaron Sanchez of Chefs vs. City.
Guests will enjoy such special by invitation only events as hands-on cooking classes led by Food Network Kitchens Executive Chef Robert Bleifer; cooking demonstrations by Cat Cora and Aaron Sanchez; and exclusive parties including a BBQ with dancing under the stars. Food Network guests will also enjoy priority check-in; access to the Food Network VIP Hospitality Lounge and Screening Room; and an in-stateroom Food Network TV channel during the cruise. That could come in handy if for some reason it rains all the time.
The week-long cruise travels from Ft. Lauderdale to San Juan, St. Thomas and St. Maarten. Future trips are being planned for 2010 and 2011, which will also feature Food Network stars and cruises tied into culinary trends and topics.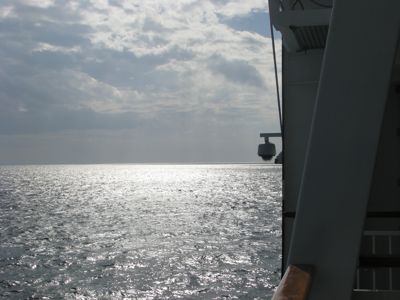 Top to Bottom: Chef Chris Salans, Sarah McLachlan, Caribbean Sea
Photos by Sue Frause

Popular in the Community