The second annual reception for the American Caribbean Maritime Foundation (ACMF) was held on November 16th, 2017 at Oceana Restaurant in New York City, sponsored by Montgomery McCracken Walker & Rhoads. The occasion was marked by the ACMF's first annual awards program which honored Mike Henry, Jamaica's Minister of Transportation and Mining, and Dr. Grantely Stephenson, the CEO of Kingston Wharves.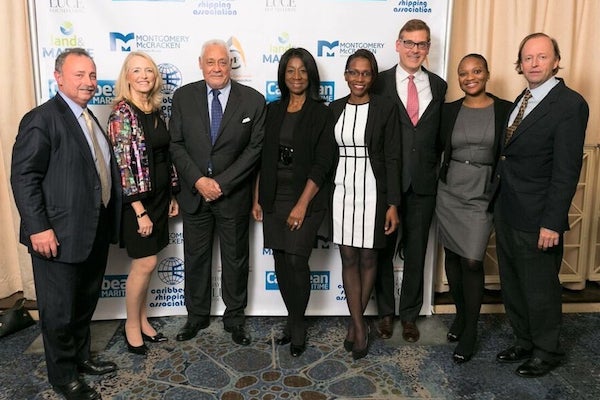 The ACMF was founded in 2015 to bring awareness of and support to the Caribbean Maritime University in Jamaica. Both organizations have made great strides during the past year alone, the foundation increasing its donor and partner base at a strong pace and the Caribbean Maritime Institute was awarded official international recognition and accreditation as a "University."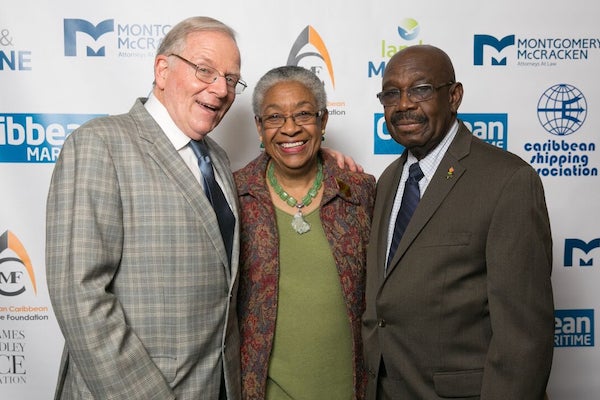 The success is due to the Jamaican and larger Caribbean communities' commitment to sustainable, capacity-rich development. The University serves the entire Caribbean as a maritime engineering and transportation learning hub, the only one of its kind. It is an important endeavor in its own right and takes on further consequence with the expansion of the Panama Canal.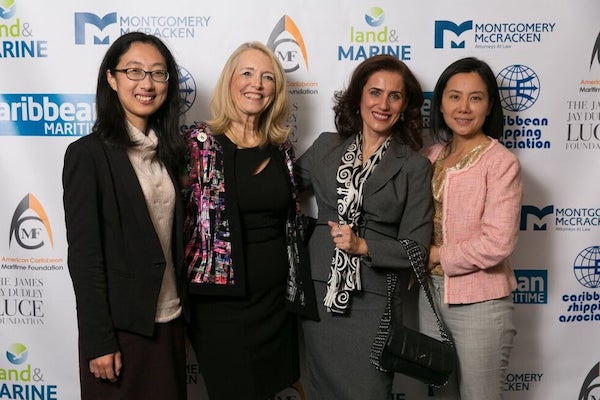 The ACMF was founded with the awareness that the maritime sector holds great potential as a driver of economic growth and development in the Caribbean. In addition, many Caribbean youth cannot afford the base $4,500 tuition. The University accommodates creative ways on the part of their students to finance attendance—such as assisting with construction and maintenance. Students rebuild and sell cargo containers, among other initiatives, but it is not enough to cover all the expenses. With a job placement rate for graduates at 97%, it is in the interest of the entire Caribbean economic community to increase attendance.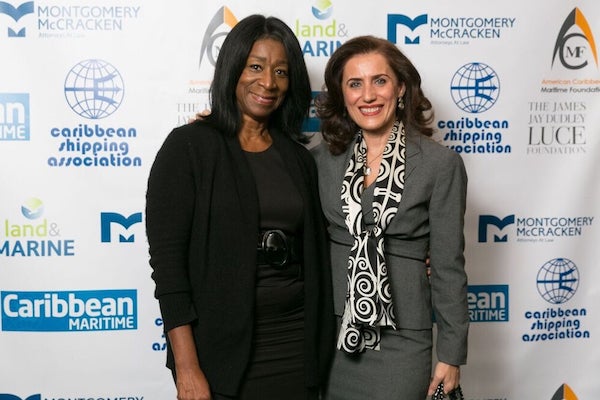 ACMF founder, Hon. Geneive Brown Metzger LLD., in her previous role as the Jamaican Consul General in New York, saw the need to expand the scholarship pool, internship opportunities and infrastructure to serve those who are unable to pay out of pocket.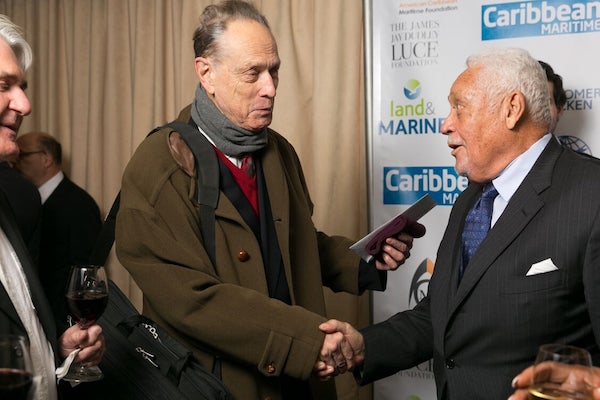 The highlight of the evening was a speech by Hon. Mike Henry, Minister of Transportation and Mining for Jamaica. Minister Henry has overseen the University since its inception with a beginning class of 35 students in 1980, an initiative between Jamaica and the Government of the Kingdom of Norway. Henry had an earlier professional career in publishing and remarked that on his many ship-board business trips, he would only see Caribbean residents working in menial roles despite their innate connections to maritime. He vowed to change that colonial era dynamic.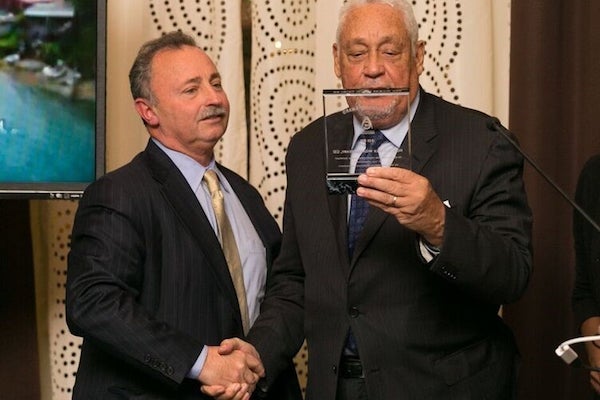 Board members Michelle Nicholas and Jim Luce followed on Minister Henry's speech with a rousing call for donations. Many in the room stepped forward, raising over $11,000 in individual and corporate donations from groups such as Tower Isle Frozen Foods, United Building Maintenance Associates, and Paradise Express Ferry.  The donations were matched, for a total of $22,000, by The James Jay Dudley Luce Foundation.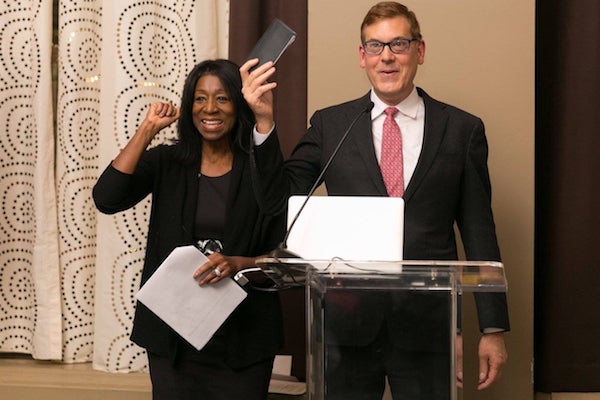 Dr. Metzger announced the ACMF's first major donation of $50,000 from Roland Malins-Smith, Founder and former C.E.O. of Sea Freight Shipping. The ACMF was honored to have several diplomatic and business representatives from maritime countries such as China and Greece attending.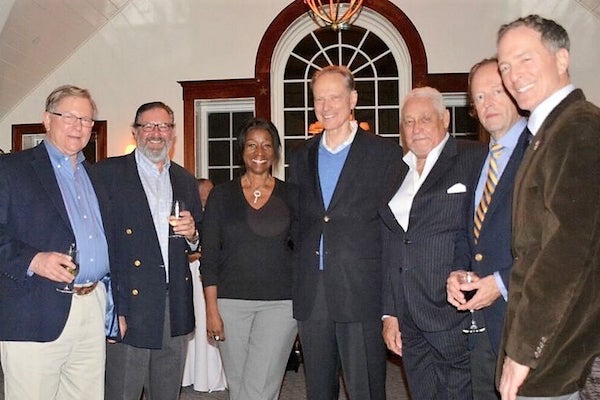 A further awareness raising event was held the next evening in Greenwich, CT to introduce the ACMF, Dr. Geneive Brown Metzger and Minister Henry to some of the east coast yachting community. The average Caribbean person has little contact and sees no economic benefit from yacht tourism, another lack that should be met through expanding the student pool. 
Board member Jan Ivarsson and his partner, Susie De Rafelo, hosted at Riverside Yacht Club where introductions were made and relationships were forged with representatives of the recreational sailing and yachting world that often frequent the Caribbean waters. The official plans for an annual regatta were launched.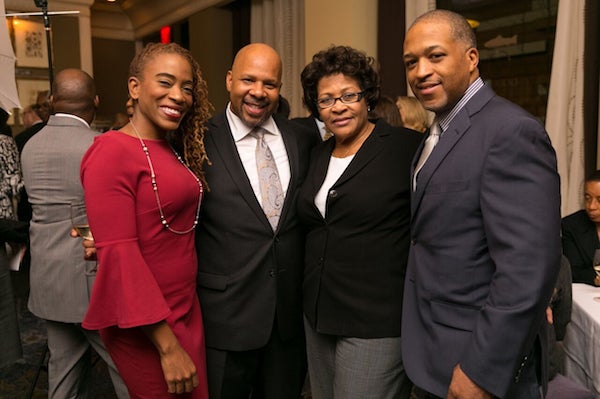 The need for the University and the Foundations' ability to support it are underscored by the recent hurricanes that brought devastation to many communities throughout the Caribbean—displacing students whose colleges and universities have been destroyed.
Their ability to rebuild ports, docks and boats depends upon a ready supply of skilled workers, the funds, and professionally employed residents who are able to contribute to those efforts. The ACMF recognized the expanded need and announced that 10% of scholarships in 2018 will be directed towards youth from hurricane affected islands.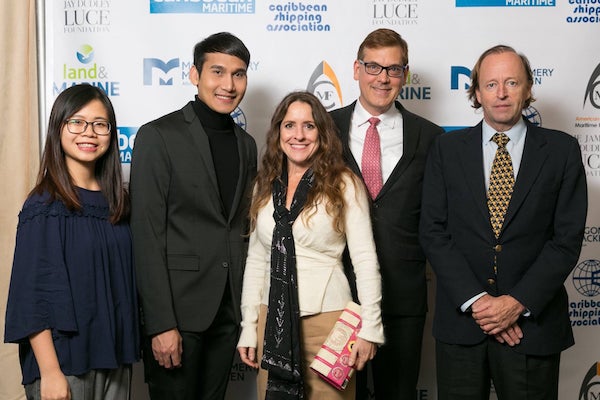 In recognition of her superb leadership of the ACMF as well as her illustrious career supporting Jamaica including serving as Consul General of Jamaica, the J. Luce Foundation will present its Clare Boothe Luce Award for International Service at its tenth annual gala tentatively scheduled at the Indonesian Consulate on March 1, 2018.
Written with Susie De Rafelo.
Calling all HuffPost superfans!
Sign up for membership to become a founding member and help shape HuffPost's next chapter
This post was published on the now-closed HuffPost Contributor platform. Contributors control their own work and posted freely to our site. If you need to flag this entry as abusive,
send us an email
.