When she was a child and told her father that she wanted to be an artist, Carin Riley's father told her, "Prove it", and that is exactly what she set out to do.
Carin Riley can be called a 'native' New Yorker having been born in St. Vincent's Hospital in the Village, where her family lived for a short time before they relocated to Long Island. At the time there was still a strong 'island mentality' to the place which she absorbed and which would later infuse her work.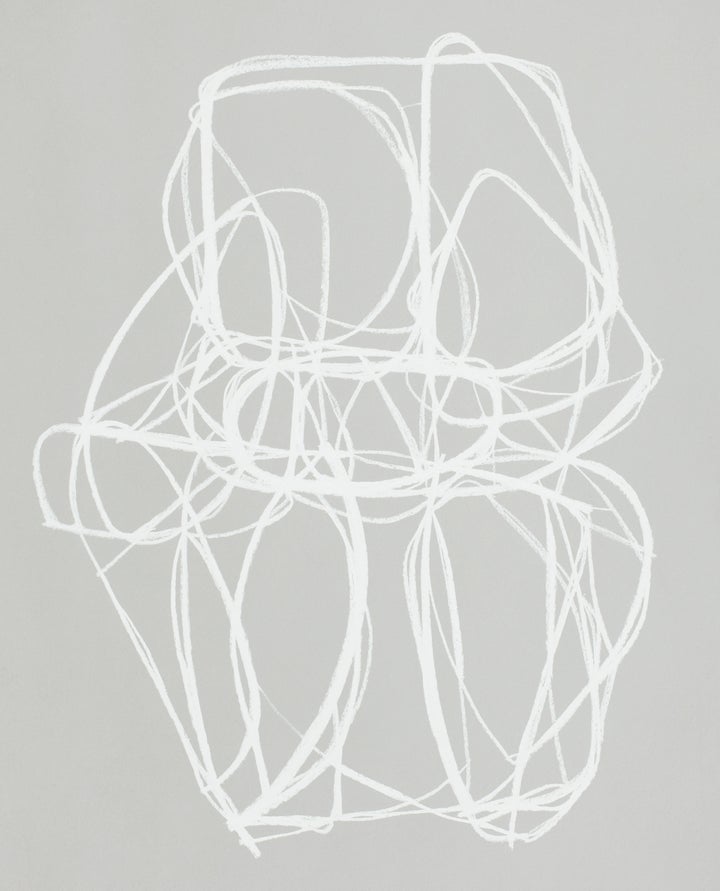 Riley grew up with parents who themselves were quite creative; her mother was a model and interior decorator and her father a stone mason. She recalls that, as a child, there was always some kind of artistic project going on in the house. She saw her mother drawing and was encouraged to draw too.
Growing up, she knew that Jackson Pollock lived on Long Island and this always fascinated her. She also recalls seeing pictures of Willem de Kooning at the beach. Her hometown became entwined with the idea of artists and a certain kind of light and somehow it all made sense to her. Riley would go on to attend a Catholic middle school, where there were no art classes. At high school, there were art classes, but people did not pay much attention to art. "In high school only one kind of intelligence was thought to be important and that was not the kind of intelligence that one got in art classes."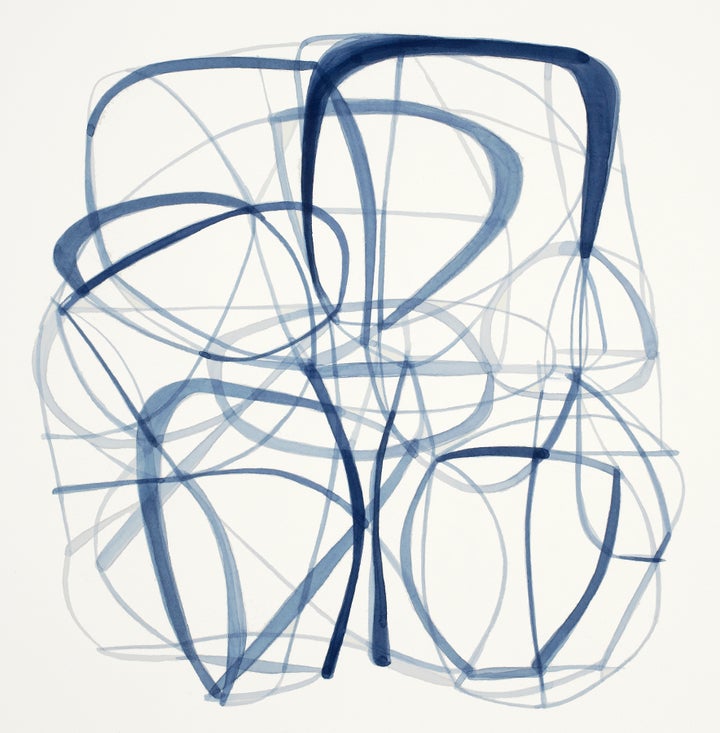 Carin Riley would get her undergraduate degree from the School of the Visual Arts where she reports having an amazing time and being mentored by the likes of the female pop artist Marjorie Strider. At SVA she found that people took drawing seriously and the school was a place where if you could draw well, you could do well. Strider, who did not get the recognition that many of the really famous male artists did, taught Riley, through example, the need to persevere. Riley remembers that Richard Serra was a powerful presence who encouraged the making of one's own mark. The printmaker, Robert Blackburn, was a real confidence builder for Riley and encouraged her to keep looking for depth in her work. Other mentors included Richard Artschwager and Robert Mangold.
For Carin Riley, the act of drawing, lines in particular, not only holds immense possibilities, but takes her back to her childhood. Her work, the artist explains, more often than not utilizes the colors of the beach and the ocean — the grays that linger and hang around in the mind. Regarding her palette, the artist says, "I try to find colors that do not distract from the drawings."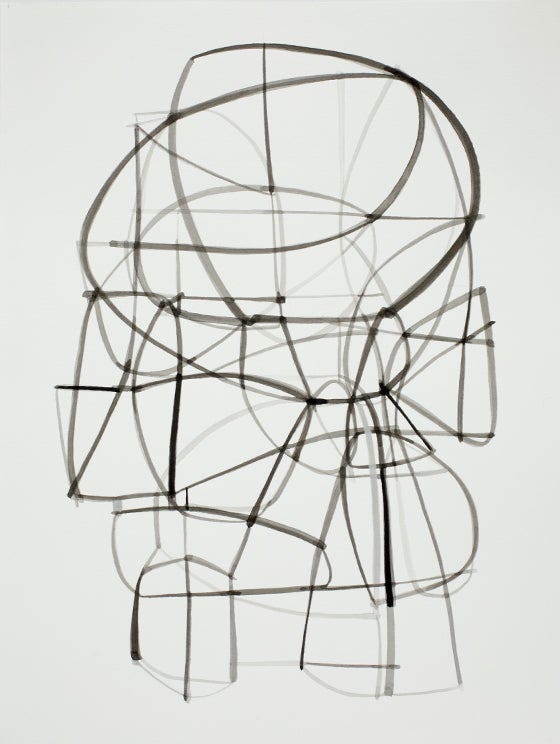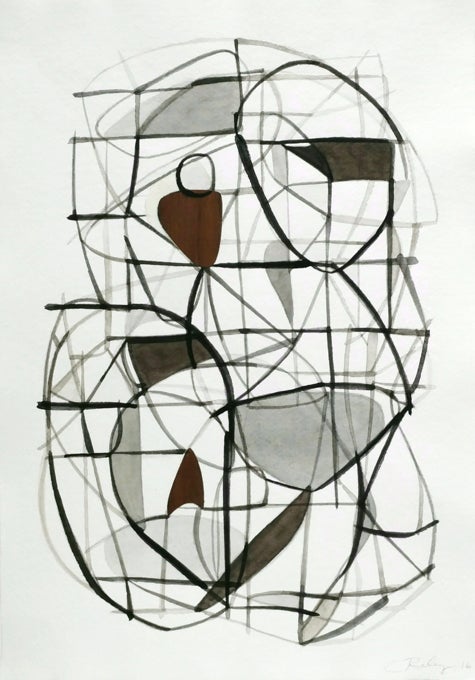 But there are other reasons why the artist utilizes the gray palette that is associated with her work. "I come from a family of stone masons, and the gray palette that I use," the artist explains, "is stone-like, cement-like. As a kid, I would hang around my father and my grandfather as they did their work and that means I was hanging around stone a lot. I really stare at stone, and when I do that I see all the colors in it. I am fascinated by building materials."
At SVA, Riley started to move away from realistic drawings to work that was more symbolic and linear. "I see the world as lines. I see things as lines. I break things down into lines. I like the movement and energy of lines. I like the suggestiveness of lines." Her undergraduate thesis show would end up being a series of drips and lines on plastic that seemed to float.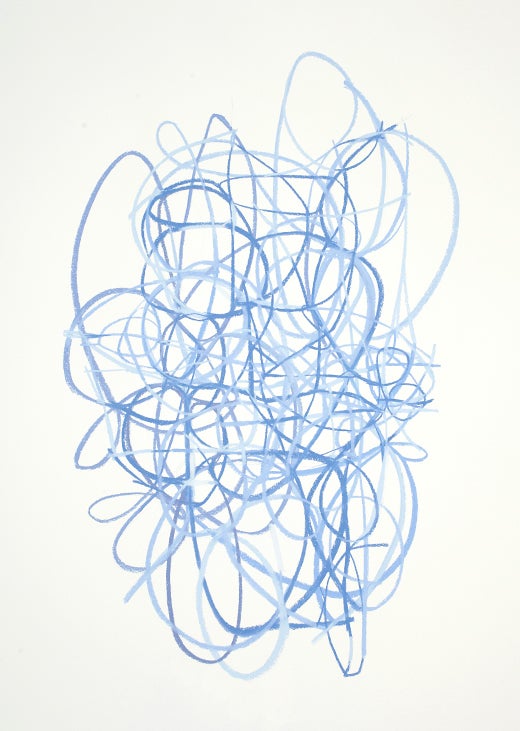 Yet one of the most interesting insights into Riley's time at SVA during the early 1970s is that she was not encouraged to, nor did she herself think about, the implications of being a woman artist. "Except for a few sniping's from men about women taking up their places," Riley recalls, "there was no discussion of the issue at all." Looking back, the artist sees that while a large group of female students started college with her, by the third and fourth year only a handful of maybe four women remained to finish the program. "Many women got married and just left. At that time at SVA", Riley says, "you had your nose to the grindstone all the time and if you did good work you got some recognition. I did not identify as a 'woman' artist, but as an artist. You had to work really hard. You were not encouraged to think about what it meant to be a woman artist."
However, after finishing art school she found it incredibly difficult integrating into the art world, because, she realized that, "There was no one waiting for women artists when we graduated. There was no preparation for the art world and the realities of being a woman artist. It was all quite a shock. It is hard to believe it now, how in the 1970s women artists were discounted."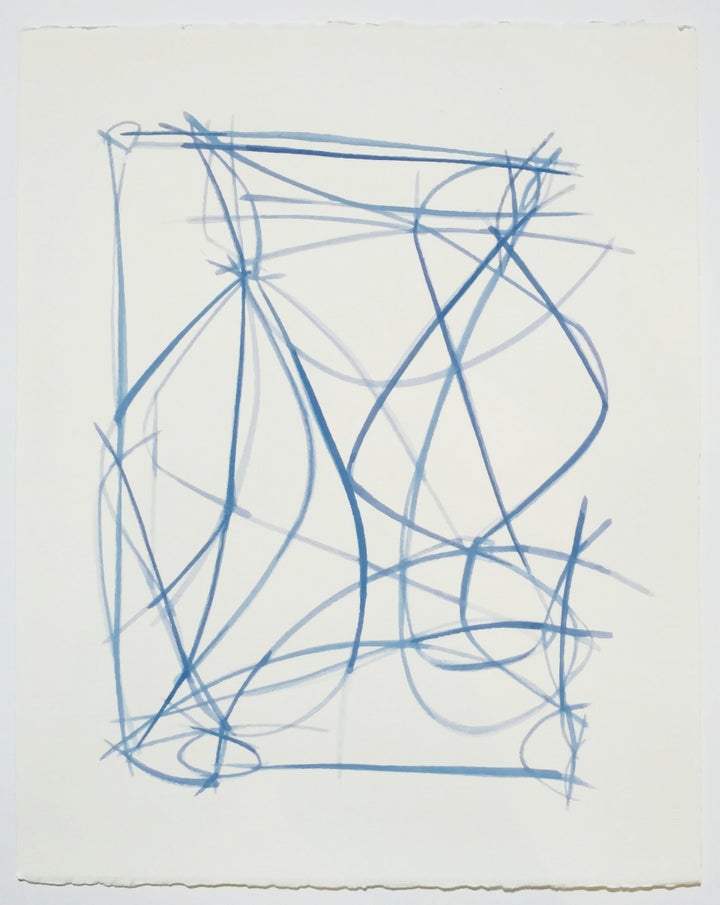 At the Art Institute of Chicago, where she went to do her MFA, Riley's mentors were not so thrilled with the line drawings that she was doing, so she moved into photography. Upon finishing her MFA degree, Riley started working as a photographer for Conde Nast publications. She got married and had a child, and found it hard to juggle the multiple roles in her life. While she continued drawing in her studio, she admits that she never had the time to make the full continuous commitment to her work that she has done for several years now.
Working alone in her studio Carin Riley started to have an even deeper more profound understanding of what the lines in her drawings meant for her. She started appreciating more and more the freedom in the work of artist Cy Twomby and began utilizing the gesture as part of her own work. But unlike Twombly who painted as well as drew, Riley has pretty much stuck to drawing, which she considers a medium that is rigorous and demanding. For Riley, there is a lot of depth to drawing.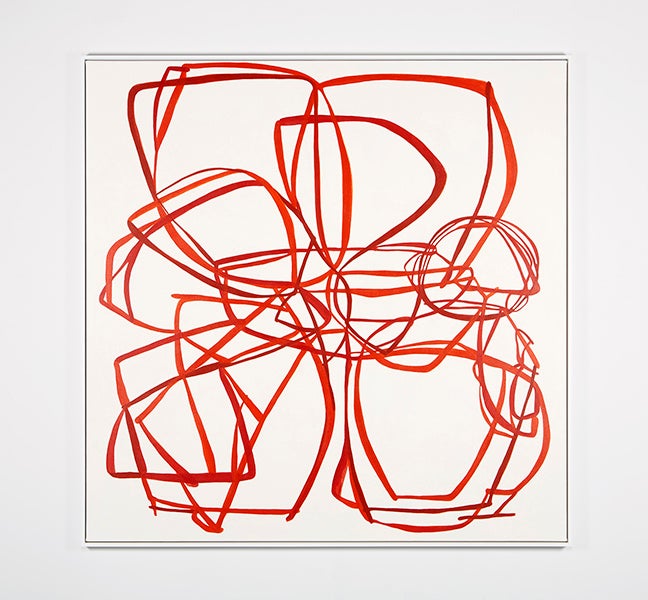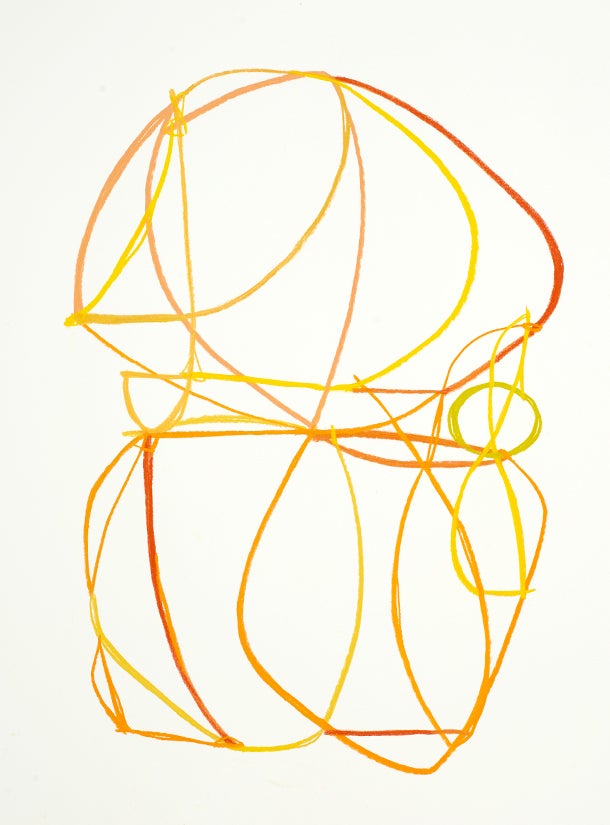 These days, mythology and atmosphere are an added influence to the ocean in Carin Riley's work. The artist is very much focused on a series of drawings involving the muses. In a way, the focus on the muses is a fusion of all her loves, as her drawings of the muses started to take shape from the stone muses at the Metropolitan Museum. "When I look at and draw from those stone muses at the MET the light and stone and the ocean are all combined for me in those muses. Now as I am talking to you I see that it is all about memory. Of course, it is not conscious memory at first, but yes, the work I am doing now, the drawings of the muses and caryatid stone columns are all based on my childhood and the advice that my father gave me so long ago, when I told him I was going to be an artist. 'Well, then, you have to prove it!' my father said to me. 'You have to prove that you are an artist.' And I think that is what I am doing these days."
Related
Popular in the Community