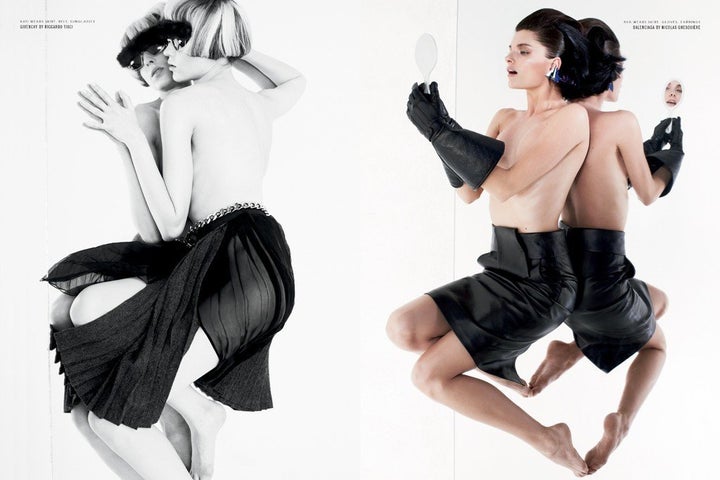 CR Fashion Book is the name of the tome (get it? okay), which will launch its first biannual issue in September. The cover already features a topless girl! Check and check.
As rumored, CR will be run by the same publishers of the Visionaire magazine family, and 86s any "front of the book," containing only spreads and longer articles. CR's debut issue stars cover girl Kati Nescher, photographed by Sebastian Faena, and will also feature a previously unseen Bruce Weber portrait of Patti Smith in a gown. More "celebration of fashion and creativity" will include spreads and articles by both newcomers and industry mainstays.
And to top the exciting new launch, Roitfeld is also set to become a nana with her daughter Julia giving birth in about six weeks.