In cooperation with our longstanding partner, Crowdrise, The Huffington Post is celebrating its 10 year anniversary by focusing on the promise of the next 10 years ahead. We're highlighting causes that are near and dear to our ethos -- causes where we believe meaningful strides can be made in the coming decade -- and empowering readers to act and take part. Join us!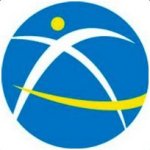 By Judith Robb McCord
Judith Robb McCord is is the project director for PCI's Every Preemie project.
Worldwide, preterm birth is the primary cause of death among children under five, often happening in the first month of life. Fifteen million babies are born early every year, with most of those births occurring in sub-Saharan Africa and South Asia.
This is a reality we face constantly in our India projects. Chunchun, a woman in our Parivartan project in rural India, lost her first baby girl just hours after she was born due to a lack of access to care. However, while pregnant with her second child, she joined a women's group that was able to get her the care she needed. She now has a healthy baby girl and is able to provide support to other expecting mothers in her village.
Even today, despite the significant gains made over the past 25 years in maternal and child health, nearly half of all mothers and newborns in developing countries do not receive adequate care during birth. What's more, most babies born outside of a health facility do not receive any postnatal care. We know that newborns are vulnerable. Preterm babies, or preemies, are even more vulnerable, requiring careful attention and care over longer periods of time.
Maternal and newborn care services are essential to the health and wellbeing of women before, during, and after their pregnancies. However, access to and quality of services can vary widely across countries, making it difficult to compare, standardize, and improve practices.
In 2012 a team of international organizations, academic institutions, and United Nations agencies released Born Too Soon, a landmark publication calling for increased action to prevent preterm birth, better manage pregnancies, and improve care for preterm babies. PCI, in partnership with the Global Alliance to Prevent Prematurity and Stillbirth (GAPPS) and the American College of Nurse Midwives (ACNM) is answering the call to action through its USAID-funded Every Preemie--SCALE project.
85% of preemies are born one to five weeks early, but can survive with basic newborn care including warming, breastfeeding, breathing support, and infection prevention. Caring for a preemie is not hard, but it requires education and intention. And ensuring that women have access to a full range of care across their reproductive lifecycle is essential if we are to prevent preterm births and improve the survival of preemies.
Preventing preterm birth with basic steps such as family planning and improved nutrition is essential when addressing the root cause of the larger issue. Over the next four years, the Every Preemie project will work with partners around the world to amplify action that builds health infrastructure to improve maternal and newborn health and to more effectively respond to the unique needs of preemies.
Communities need to be supportive of women and their families, encouraging them to seek and value health care services. Health facilities should have the proper equipment and staff to provide quality care services. And those services should be equally accessible by all mothers and their newborns. In the end, every woman should have the confidence that she and her newborn--whether full or preterm--will receive the care they need to live healthy lives.
Related
Popular in the Community