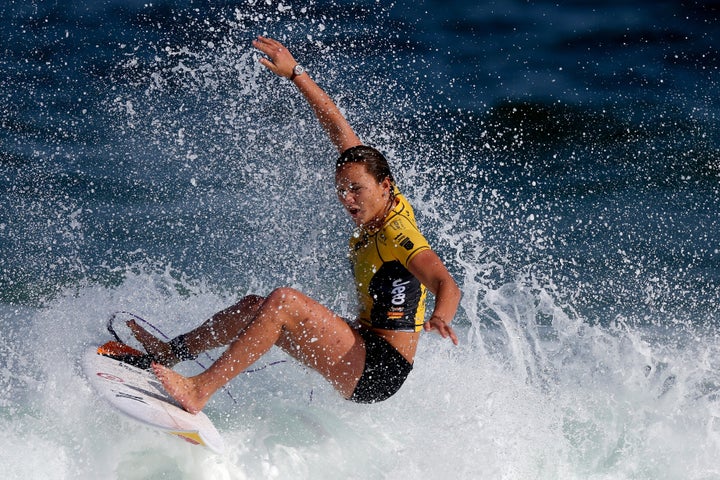 She was at the top of her game, but more attention meant more criticism, including unsolicited commentary on her appearance. In a newly released ESPN mini-documentary titled "Riss," the now 22-year-old professional surfer talks about the body-shaming she's experienced as a result of her success.
"In the sport of surfing where women are wearing very revealing uniforms, unfortunately a lot of the attention goes there instead of the athletics," she says. "I worked so hard to be the best in the world...I was really hurt that people were looking at my body instead of my surfing."
Female surfers are frequently recognized for their "bikini bodies" more than they are for their athletic prowess, but Moore, with her powerful style and fiercely competitive nature, is leading a new generation of female surfers to change the climate of the sport.
It hasn't been easy. In the year after winning her first world championship, Moore didn't win a single event.
"I was just dealing with doubting myself, and I had a lot of confidence issues," she says in the documentary. "It's just, it's hard to be picked apart sometimes."
Jessi Miley-Dyer, Deputy Commissioner of the World Surf League, was shocked by the way some people responded to Moore's success. "For some reason, people attacked the way that she looked," Miley-Dyer said. "Which to me was ridiculous because for someone to be attacking the body that had just given someone a world title and who's now the best in the world at her sport...I mean, clearly it's doing something right."
Moore hit what she calls "rock bottom," before picking herself up again. She came back the next year with a renewed confidence and drive and ended up winning the 2013 World Title.
"I really hope that I've changed the perception of women's surfing in a positive way. I think that the whole generation of women's surfing right now is changing it," Moore says in the ESPN documentary. "I want to encourage [young girls] to not be afraid to chase their dreams and not be afraid to get in a lineup that has all guys."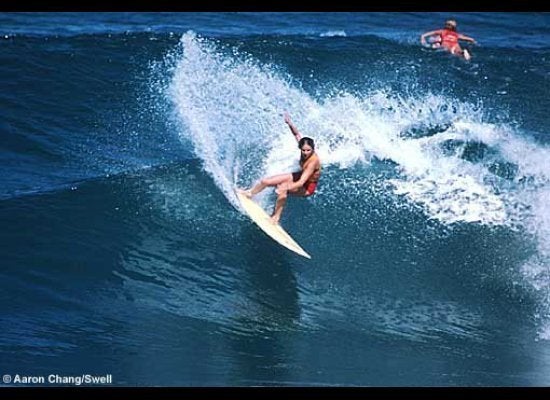 21 Photos That Showcase Women's Athleticism
Related