Welcome to the age of extreme baby-proofing. Last week, U.K. inventor Jullian Preston-Powers unveiled the Carkoon® –- a car seat that's positioned to be "among the safest on the market." Instead of letting baby sit comfortably in a plush chair, she or he is covered by a protective shell, which makes the whole contraption look a little like a spacecraft.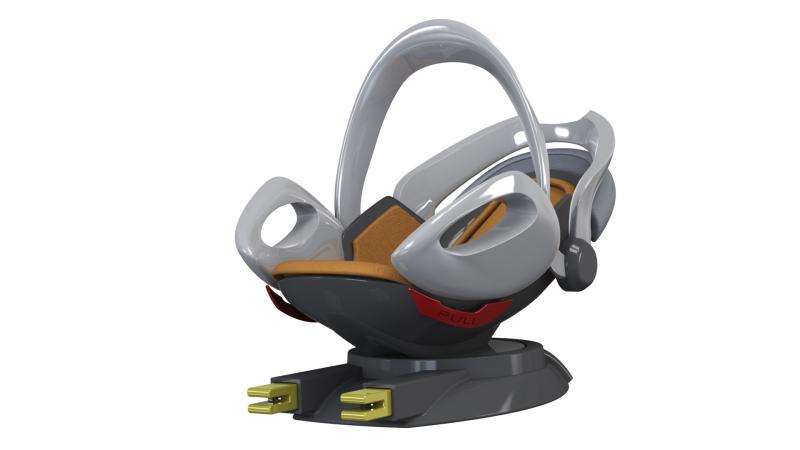 Despite it's futuristic facade, the £499 seat could be on sale as soon as next year, The Telegraph reports. Its main feature, as demonstrated in a video above, is a fireproof airbag that folds out on impact in less than a tenth of a second that protects the child from debris and flying objects. If the shield has been deployed, an Onstar-esque system automatically notifies emergency services and gives them a location.
Preston-Powers told BBC that airbag technology has protected adults for a long time, but has not been extended to children in the backseat –- until now. "[We've] created a device that completely ensconces the child in a fire proof bubble, on impact, that prevents these objects from inside the car from impacting the child's head or body," he said. To test the shell's strength, they've even thrown a brick at it, Preston-Powers told the Daily Mail.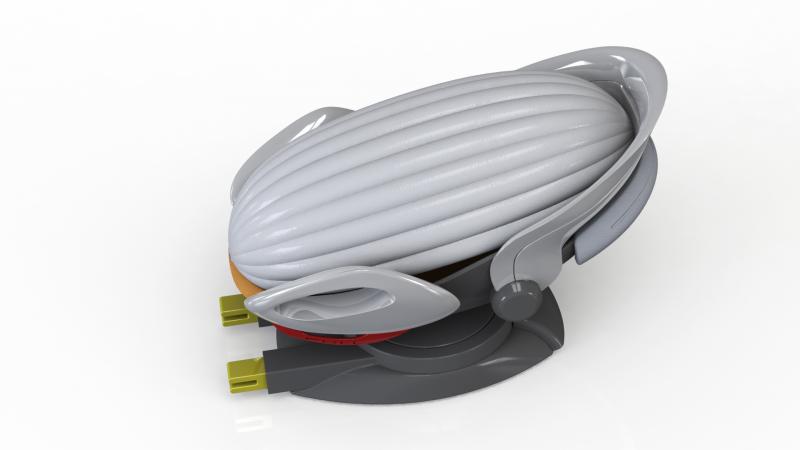 The Carkoon® has been engineered for usability as well as safety. A new U.S. report by the Insurance Institute of Highway Safety found that many carmakers are ignoring standards that would make car seats easier to install. Instead, they bury latches in between seats and make tethers hard to find so parents are often installing seats incorrectly. The Carkoon® website, however, says that "with the click of one handle you will be able to swivel Carkoon® round, allowing you to place your baby in with him or her facing you ... No more struggling, and no more two handed operations."
The Telegraph reports that the baby seat will not be available for purchase until manufacturers can prove "that the airbag does not pose any risk to the child or impede its rescue from a car in an emergency." And that might be just in time for you to order a working mood onesie for your infant.