 (Reuters) - Activist investor Carl Icahn, who holds an almost 10 percent stake in Netflix, said on Thursday he has considered a hostile takeover bid for Netflix, but it was uncertain he stood a chance of acquiring the Internet streaming service.
Asked by TV network CNBC whether he would "go hostile" on Netflix, Icahn said, "The thought had certainly entered my mind. I have to admit I think about it, but we haven't made that decision."
While Icahn said a hostile takeover was "certainly an alternative," he downplayed the possibility several times. He added that he would not be able to pay as much for Netflix as a "synergistic buyer" looking to acquire an Internet movie and TV subscription service.
Netflix has been the subject of periodic acquisition speculation, with potential names tossed around from Microsoft Corp to Amazon.com Inc.
Icahn last month disclosed he had amassed control of 9.98 percent of Netflix shares. Most of his purchases were in the form of call options that expire in September 2014. The billionaire, who is known for shaking up corporate management, has said Netflix was undervalued and an attractive acquisition target for a number of companies.
Netflix has since adopted a poison pill defense to prevent a hostile takeover, a move that Icahn on Thursday called "reprehensible."
A Netflix spokesman did not immediately respond to a request for comment on Icahn's remarks.
(Reporting By Liana B. Baker in New York; Additional reporting by Katya Wachtel and Sam Forgione in New York and Lisa Richwine in Los Angeles; Editing by Leslie Adler)

Before You Go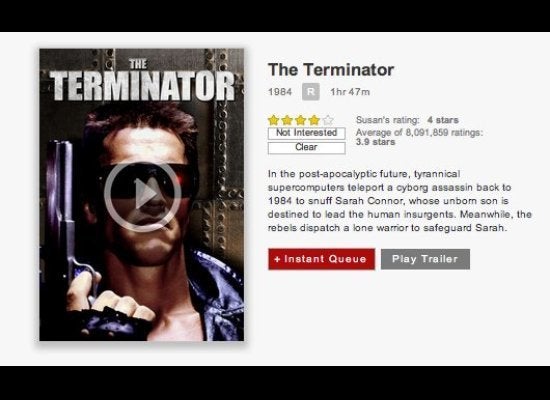 Netflix Tips And Tricks
Popular in the Community