When Justin Bieber was in the midst of what's been described as a public downward spiral, he turned to someone in particular for help: Jesus. And Carl Lentz.
As the lead pastor at Hillsong Church in Manhattan, Lentz has become known as the "rockstar pastor," counseling celebrities on matters of faith when he's not leading his come-as-you-are congregation. Lentz began talking to Bieber after an introduction from a West Coast pastor, Judah Smith, and that's when Lentz learned of Bieber's interest in baptism.
"The choices he had made ― he got to a place where he was like, 'I want to start fresh.'" Lentz says.
Lentz speaks with Oprah about Bieber's baptism on this weekend's "SuperSoul Sunday," where he details the story from beginning to end. When Bieber and Lentz first discussed baptism, Lentz says he explained its intention as "an outward sign of what God's doing inward." This resonated strongly with the singer, who Lentz says was ready to commit himself to Jesus in a way that he hadn't done before.
"He has had a relationship with Jesus, and his mom did a great job doing her best to plant the right seeds. But you can get to a point as a man where it goes from being your mama's relationship ... to yours," Lentz says.
However, with the paparazzi constantly following Bieber's every move, finding the peace and privacy for a baptism was an ongoing challenge.
"We went to four different places," Lentz says. "I finally called my buddy Tyson Chandler."
Chandler, a professional basketball player living in New York at the time, received the phone call from Lentz around 3 a.m. "I'm like, 'Yeah, I need to borrow your [rooftop] pool,'" Lentz says. "He's like, 'I can't get into the pool, but come and use my bathtub.'"
Since he is over 7 feet tall, Chandler's tub was specially made to accommodate a man of his stature and would be large enough to baptize Bieber, who stands at 5'9". Despite it being the wee hours of the morning, Lentz describes the whole scene as relatively normal. "Kim Chandler, Tyson's wife, had some food out," Lentz says. "This is like regular stuff for our type of church."
The baptism itself, he adds, was anything but "regular."
"It was probably one of the most special things I've been a part of," Lentz says.
"SuperSoul Sunday" airs Sunday at 11 a.m. ET on OWN.
Another perspective from Lentz:
Support HuffPost
The Stakes Have Never Been Higher
Related
Before You Go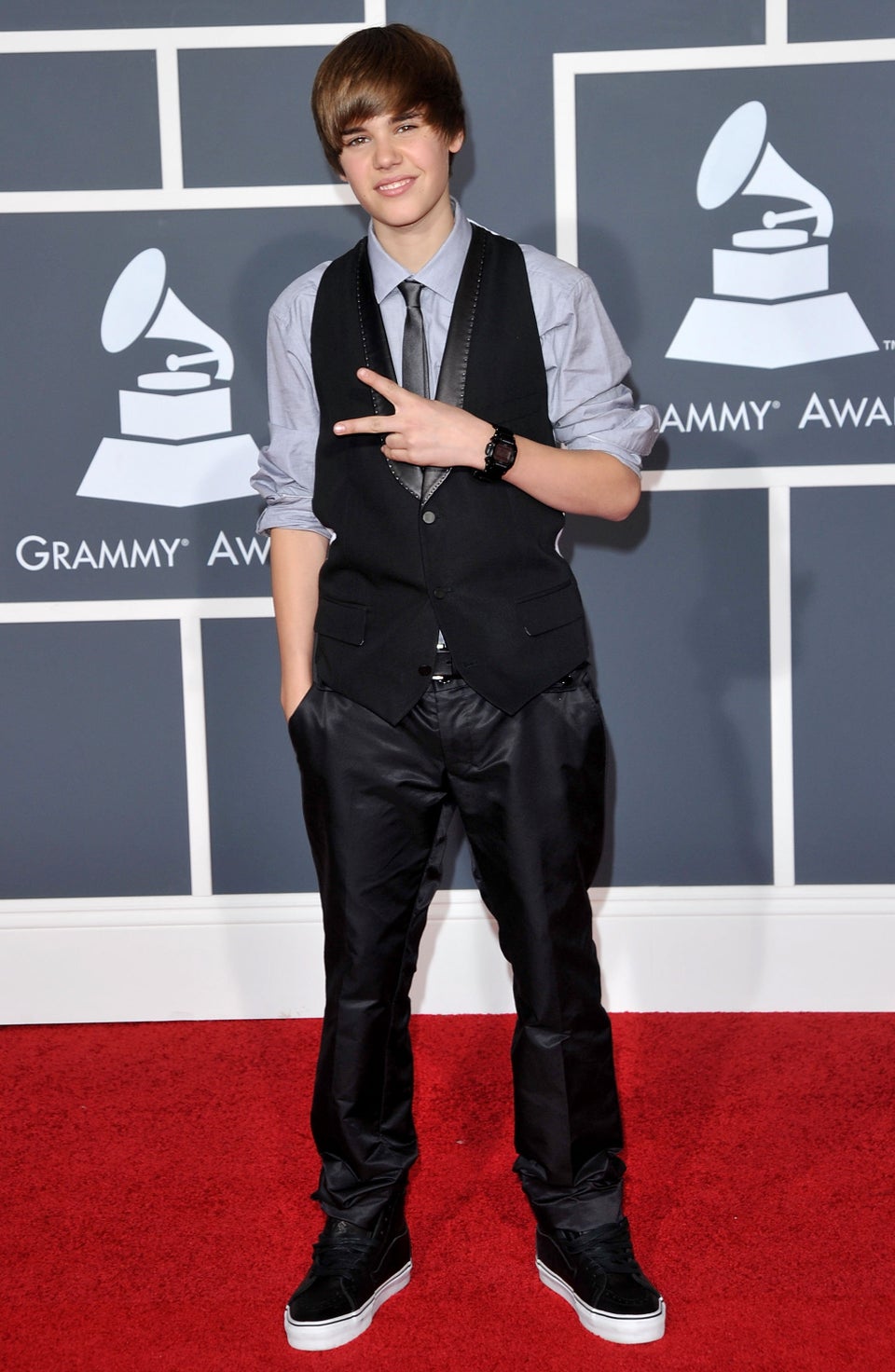 Justin Bieber's Style Evolution
Popular in the Community