WASHINGTON -- A Senate conversation on the threat posed by the Islamic State, the militant group also known as ISIS, came with plenty of homegrown interruptions Tuesday morning.
Defense Secretary Chuck Hagel's testimony before the Armed Services Committee was quickly drowned out by protesters from Code Pink, who shouted "no more war," among other things, and held signs with slogans such as "more war = more extremism."
Committee Chairman Carl Levin (D-Mich.) voiced his discontent with the disruption, asking that "the noise" be removed from the room.
"You're acting very war-like yourself," Levin said in response to one of the hecklers.
Later during the hearing, another set of hecklers interrupted Sen. John McCain (R-Ariz.). He brushed them aside with a chuckle.
"I always appreciate special attention from this group," McCain said.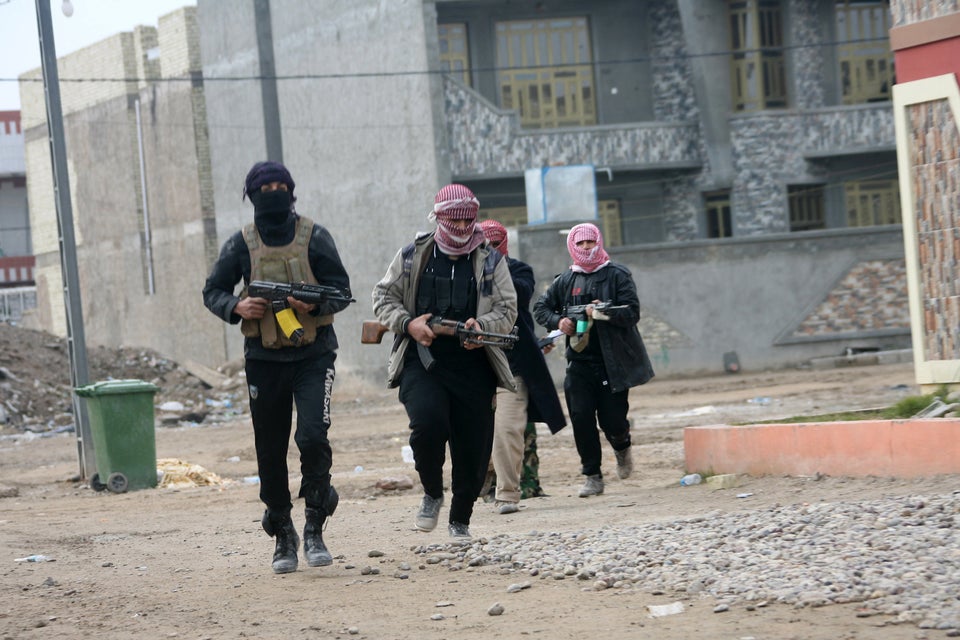 Clashes in Iraq
Popular in the Community