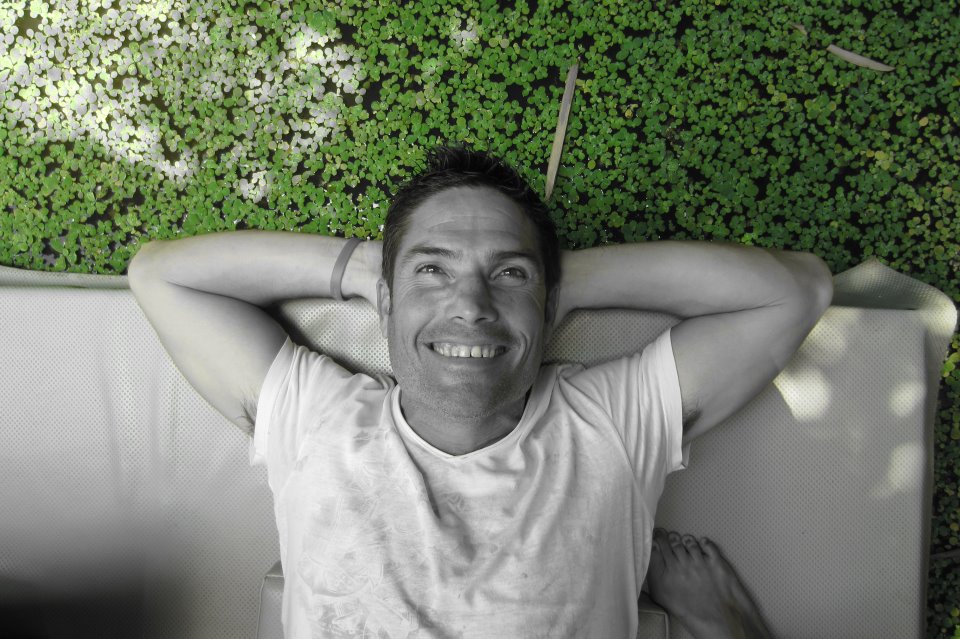 Meet Carl Massy. A life coach and expert strategist, Carl is the author of The Guidebook to Happiness, a fabulous little read with practical solutions for experiencing real happiness. He is the CEO and founder of the World'sBIGGESTGym and has a remarkably diverse bio which includes retirement from the Australian Military, service to the Olympics as a Security Consultant, Fitness Instructor, NLP Master Practitioner, Hypnotherapist and Reiki Master.
Carl has been studying the science of happiness and testing out what some of the leading happiness experts have to say for more than a decade. Here, Carl shares a bit about his happiness journey with us.
Tell us a bit about how you started on the "happiness journey." Was there a life-changing event that inspired you?
You know what, I was always doing it, but it was not until later in my life that I really understood what my journey was and I could consciously partake of it. What I realized, when I was 36 years old, was that my entire life had been about making other people laugh. The funny thing is that what we give out, we get back. So as I was making others laugh, I made myself laugh, smile and enjoy. The only challenge in my younger days was that I did this at an expense to myself (physically silly things), and sometimes other people, as I used them as the butt of a joke or prank.
I call my defining life-changing moment to a conscious path of deeper and more wholesome happiness when I was 30 years old. I was unhappy in a place I could not define and my way for dealing with this unknown was to binge drink (and unfortunately it was not vegetable juices). It is often when we are in the greatest pain that we are given the means to not only overcome that challenge, but be so much better as a result. For me, this 'event' was stepping into the world of personal development and transformation with the right person, at the time, to penetrate my ego projection. In Easter 1999 I started doing an Anthony Robbins, which shook me up. Spat me out. And intimately change the direction of my life.
Who has been your greatest teacher?
There have been many. I think it would be remiss to put the praise onto one person's shoulders. Perhaps I can say life -- to encapsulate all the authors, teachers, mentors and guides I have had on this conscious journey I have been on for the last 13 years. I also say myself as I stepped off my habitual path and started to look inwards at who I was, and more importantly, who I wanted to be. If you want me to name names, I do need to credit Anthony Robbins with being the right person, at the right time, with the right skills to break my inertia and create a powerful momentum.
Following him there have been many. Deepak Chopra introduced me to the power of the body, mind and spirit. Paramahansa Yogananda introduced me to the wealth of information garnered by the yogis over thousands of years. Then there are many teachers that help shaped different areas of my life. And finally there is what I learn every time I work with a client -- I am constantly learning.
Who or what inspired you to become a Life Coach?
Now that is more clear. I can definitely say that I was inspired to become a coach by Anthony Robbins. I am quite sure that he planted the seed. For my entire life I have always loved helping people to change their state, to lighten up, to laugh, to see the funny side of life and break out of their funk. This has been my gift I believe -- boundless energy and a childlike nature.
I also believe that as we deepen our own understanding of life, as we learn more about what makes us tick, we have deep desire to share and impart that knowledge for others to benefit from. I truly believe when we are sharing what we love and are best at with the 'world,' we and the world come more alive. Sorry to go off course there a bit. You are just touching on the 'thing' that truly inspires me.
In your experience, what usually motivates people to seek out ways to live happier lives?
Unfortunately most people end up in front of me, or the mirror, because they are in pain. I know that was the case with me. Now I try and get people to start at a point long before they are in the deep place of pain. But the fact of the matter is that we as humans are more motivated by pain than pleasure. I think that is the initial catalyst. Then after that, people get a better understanding of what is really possible, and it is at that point that they truly move towards seeking more of the good stuff (pleasure and deep enjoyment) in life.
What is one of the greatest mistakes people make that blocks their success and happiness?
Most people believe there is nothing they can 'do' to significantly change their default level of happiness. They believe they are fixed into being this unchangeable physical object -- when the reality is we are all a sea of possibility. Our brains (and minds) are like putty in our hands and can be remolded by doing certain things in certain ways, to borrow a line from Wallace D. Wattles.
I am here to say that we know anecdotally and scientifically now that we have the ability to change the expression of our genes, which opens a whole new realm of possibility.
At what age should people begin to teach children the habits that lead to happiness?
About minus nine-months would be a great place to start (he says with a grin). Science tells us that we can actually affect the behaviours (and brain) of a fetus while it is still in the womb. The greatest teaching we can do is to be the best role model we can be. So the teaching starts when we deeply connect with becoming our best, and most unique full expression of ourselves. Now the other thing to note is that a child's brain is going through an incredible growth spurt before about the age of seven. This is when a child's mind is like a sponge.
Their mind is also in a brainwave state, similar to a person under hypnosis, where everything is taken in literally. So this really is an important time in a persons development of their future self. Therefore, from a teaching perspective, I suggest strongly the time from zero to seven years of age -- by example and then by teaching.
You seem to have found great financial success in your life; from whom did you learn about financial security?
That is a funny question, because right now in this phase of my business development, I have not hit my financial goals yet (though I do have great health, happiness and relationships which are three of the four parts of the 'wealth' equation). In my previous life as a security consultant to the Olympics, I used to be one of the leading experts in the world at what I did, and I was paid accordingly. I knew my self-worth (I had over 15 years of experience and training in that field) and I was paid accordingly. Then, in 2007, I left that part of my life behind and retrained to become a Life Coach. As with anything new, we start out being pretty average and our self-worth is reflected in our net-worth. But as our competence and confidence grows, so too does our self-worth, and along with that is our net -- worth.
Putting it somewhat generally, I believe that financial success is closely linked with what we truly believe we (as a person) are worth, and then life will sign a check for that amount. On a very practical level, the more people we serve, the greater financial reward. So if you want to create more wealth, then provide a greater service to more people.
It seems that people have to have money to make money; what advice would you give to someone who struggles with making ends meet? What is the first step that they should take to lead towards a life of financial abundance?
For me this is a bigger question. I have always been someone that wants to dig deeper to the root cause. I have already talked about self-worth reflecting net-worth. Most of success is an inside game. For someone to move forward they may need to look inwards and see what their beliefs are about themselves, their worth and their beliefs about money. Actually the question itself reflects a belief (perhaps held by many), but is not a universal law because people who started without money have become billionaires. So people may need to recalibrate and intentionally direct the dialogue they have playing in their mind. We really do attract what we focus our thinking time on. So first thing is to change the loop recording in your mind.
One way to do that, which seems counterintuitive, is to practice being grateful for what they have right now. Say 'thank you' on a daily consistent basis for all of the little things -- a beating heart, loved ones, health, fresh air, running water, access to a park, etc. This does two things: 1) it puts someone in the right energetic state (out of the fight or flight response) to be their most creative authentic self and solution oriented; and 2) the most grateful people in life attract the greatest amount of good. People love giving to someone who is really grateful. Life does too.
I also want to add another important point. It is your definition of wealth. For me the Wealth Equation is the sum of: good relationships + good health + doing something that has meaning to you + money. I can sit in a park, with my partner, for $0 and feel an incredible depth of happiness. It might sound a little bit Pollyannaish of me, but for me, happiness is the ultimate currency.
Many different spiritual leaders will grasp on to one thing, stating that as the most important habit to have. For instance, Deepak Chopra speaks of meditation. What do you think is the most important daily habit that one should cultivate?
Meditation is definitely near the top of the list for me too. It is not just a spiritual practice but actually scientifically highly beneficial for brain functioning, regeneration of the bodies cells, and much more. However, since we live in a physical body, I think the first daily habit to tick off is physical movement -- our bodies and mind need it to fully function. If you have that covered, then next move on to meditation.
In order to give everyone something specific to take away, for 365 days of the year, I do a Morning Reboot Ritual -- which resets me for every new day. The only day that matters. It involves energization exercises (about three mins), mental exercises (repeating mantra's), meditation (five to 15 minutes), and saying and feeling all I am grateful for (+ 100 'thank you' reps). This creates a solid foundation that will allow you to weather the heaviest of storms.
Every year, I set a word for myself. This year my word is balance. If you could have one word for yourself in 2013, what would it be?
In Today We are Rich, Tim Sanders talks about the importance of knowing your life's purpose, and being open to different ways to live a purpose-driven life. What do you think your life's purpose is?
A life of meaning is essential for happiness, so I totally agree with Tim Sanders there. My life purpose (which I connect with daily) is to experience the deepest levels of happiness as I fully connect to my unique self, so I might share that deep knowledge to help the greatest number of people find happiness, health and vitality in their own lives.
About what are you passionate?
Learning how to live a life of deep joy and meaning, so I can share that wisdom with myself and thousands of others who may not have all of the pieces figured out.
What is your greatest wish for yourself in 2013?
That I can reach 25,000 people around the world with my book -- The Guidebook to Happiness. Not for monetary gains (that is good but not great), but because I love to make people happy and I want to make a lot of people happy.
What is your greatest wish for the world?
That we realize that we are all on the same team -- Team Earth.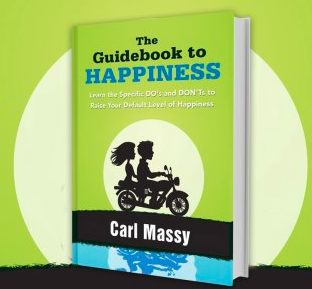 The Guidebook to Happinesshttp://www.amazon.com/The-Guidebook-Happiness-Practical-Experiencing/dp/1481042548 is available on Amazon.