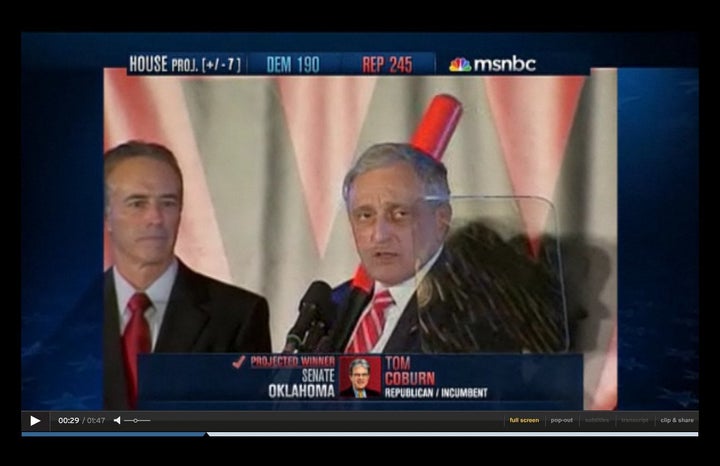 Failed New York gubernatorial candidate Carl Paladino brought a strange companion to his concession speech Tuesday night -- its name was Louisville Slugger.
Apparently attempting to channel Al Capone from "The Untouchables," Paladino delivered this cryptic message to his victorious opponent, Democrat Andrew Cuomo:
"As our next governor, you can grab this handle and bring the people with you to Albany," Paladino said, referring to his orange and black baseball bat. "Or you can leave it untouched and run the risk of having it wielded against you. Because make no mistake, you have not heard the last of Carl Paladino."
Paladino had repeatedly made promises to "take a bat to Albany," and though he told NBC's "The Today Show" in September that "my baseball bat is the people," his supposed metaphor seemed to carry the dual message that the conservative firebrand wouldn't be scared to bash some skulls were he to take the governorship.
After staking his political reputation on just this kind of inflammatory rhetoric, the wielding of a blunt instrument and a veiled threat seem like the perfect end to the candidacy of one of the election cycle's most bizarre characters.
WATCH
:
Popular in the Community