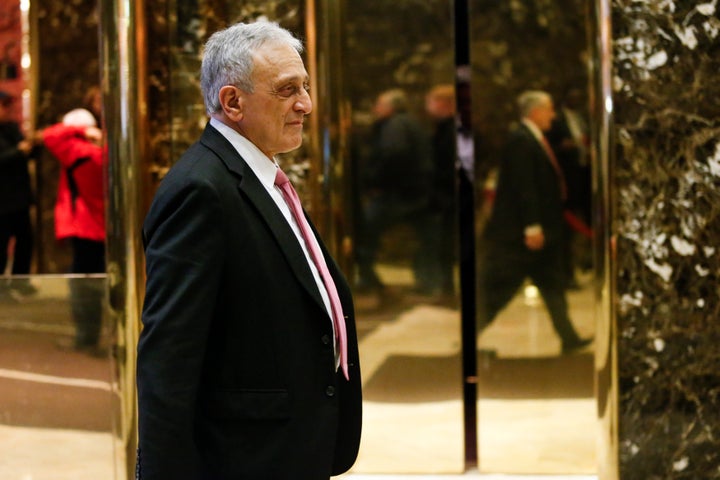 The New York co-chair of President-elect Donald Trump's campaign made racist and sexist comments about first lady Michelle Obama in a recent interview, suggesting that she was really a man and should live in Africa.
In an interview with ArtVoice published Friday, Carl Paladino said that in 2017 the thing he would most like to see go away was Michelle Obama.
"I'd like her to return to being a male and let loose in the outback of Zimbabwe where she lives comfortably in a cave with Maxie, the gorilla," he said.
Asked what he would like to see happen in 2017, Paladino wished death on President Barack Obama and Valerie Jarrett, one of Obama's senior advisers.
"Obama catches mad cow disease after being caught having relations with a Herford [sic]. He dies before his trial and is buried in a cow pasture next to Valerie Jarret [sic], who died weeks prior, after being convicted of sedition and treason, when a Jihady [sic] cell mate mistook her for being a nice person and decapitated her," Paladino said.
The Huffington Post contacted Paladino to verify the comments, but he declined to respond.
"IO [sic] don't talk to anyone from Huffington Post. Sorry," he wrote. He did, however, then release a statement to reporters through a representative saying that his comments had nothing to do with race.
"It has nothing to do with race. That's the typical stance of the press when they can't otherwise defend the acts of the person being attacked. It's about 2 progressive elitist ingrates who have hated their country so badly and destroyed its fabric in so many respects in 8 years," the statement said.
Paladino was the New York Republican gubernatorial nominee in 2010, but lost to now-Gov. Andrew Cuomo (D). Paladino has a history of making controversial comments and has landed in hot water before for sending racist and sexist emails.
Cuomo said on Friday that Paladino had embarrassed all New Yorkers.
"While most New Yorkers know Mr. Paladino is not to be taken seriously, as his erratic behavior defies any rational analysis and he has no credibility, his words are still jarring. His remarks do not reflect the sentiments or opinions of any real New Yorker and he has embarrassed the good people of the state with his latest hate-filled rage," Cuomo said in a statement.
Paladino was a big booster of Trump in the New York state primary and stood behind the president-elect as he spoke after winning the state's GOP primary in April. He has also reportedly met privately with Trump after the election and gossiped with him about the best moments from the campaign, according to Politico.
In a statement, Trump spokeswoman Jessica Ditto called Paladino's comments "absolutely reprehensible" and said "they serve no place in our public discourse."
This story has been updated with a statement from Jessica Ditto.
Before You Go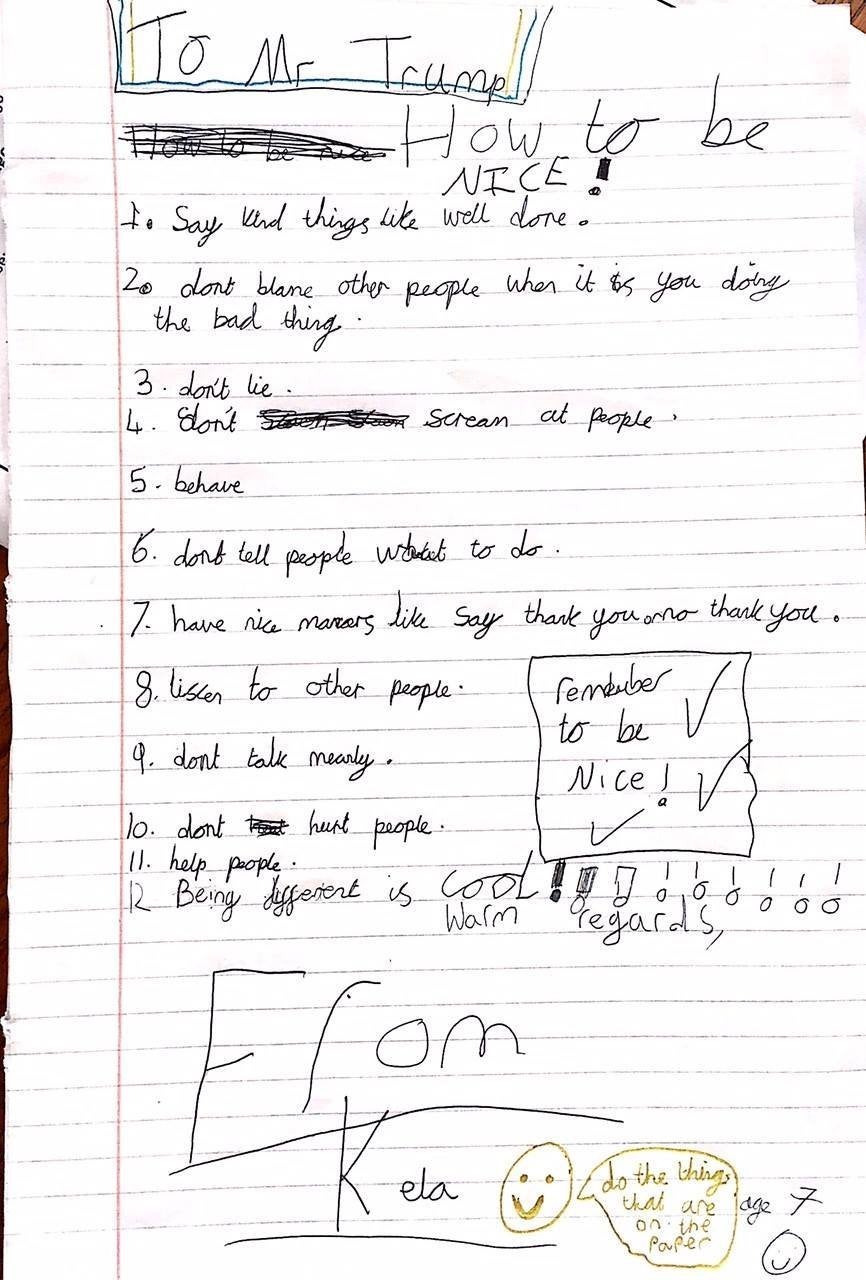 Kids Across America Send Letters To Donald Trump
Popular in the Community