Carl Warner makes entire fantasy worlds out of onions, mushrooms and salami -- ingredients found in the market that we never thought could work so harmoniously together outside of a crockpot.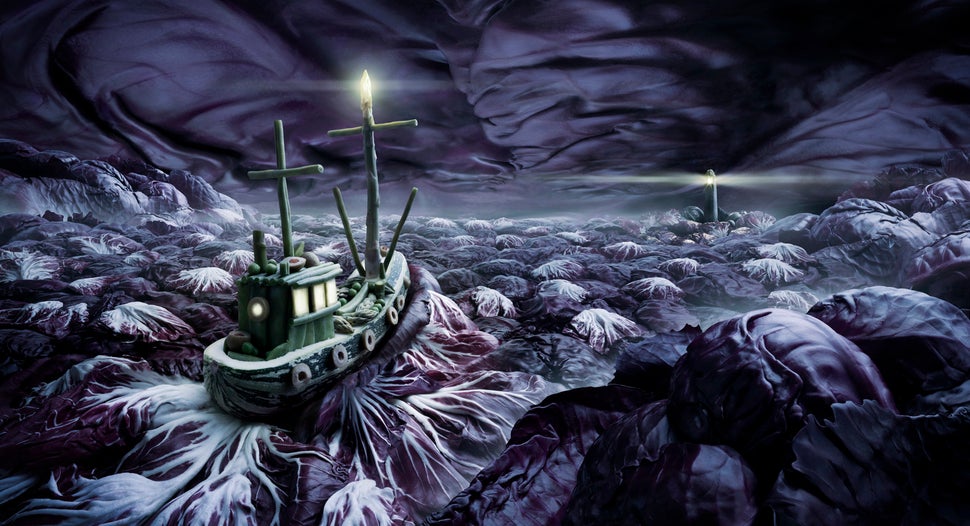 The London-based photographer told The Huffington Post that it started in 1999 when a portobello mushroom sparked his imagination.
"I was wondering around the market one day and saw these beautiful portobello mushrooms," he said. "They looked like weird alien trees, so I thought I'd take them back to the studio. Then I realized I needed some foreground, so I went back and bought some rice and beans, and built this mini set and lit it. It worked. I thought, 'I've never seen anything like that before.'"
In the years since, Warner estimates he's made about 100 "foodscapes," some of which are advertisements for clients such as Uncle Ben's Rice, Whiskas and Wheat Thins.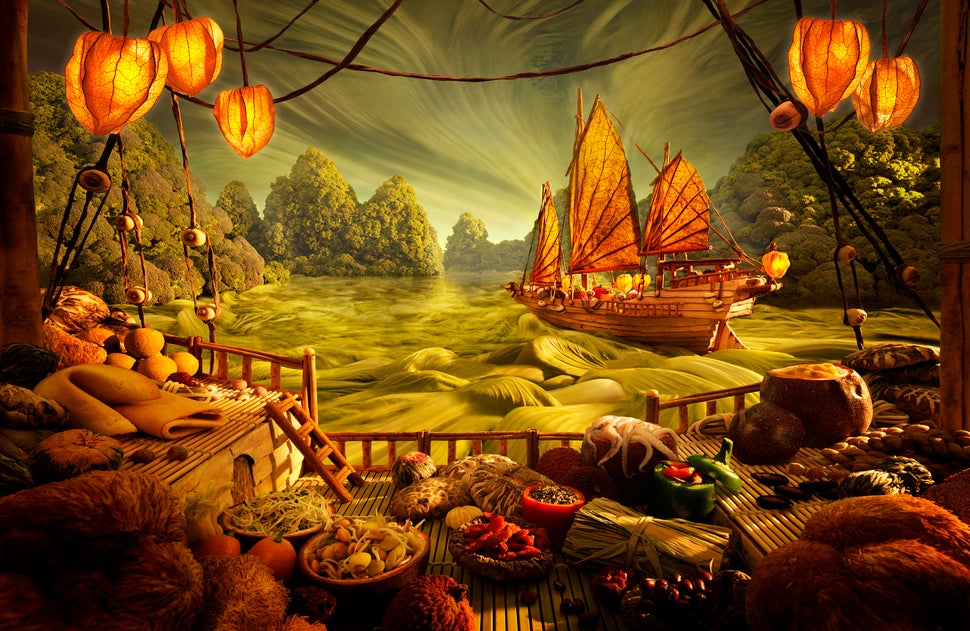 The hook, Warner says, is tricking the viewer. He added, "The whole premise of the idea -- could I make worlds that look like real worlds out of food?"
The photographer uses traditional painting devices, such as lighting and composition, "in order to fool people into thinking the scene is potentially real," he said, adding that some of his shoots take days to complete.
Warner will photograph in sessions and stitch the layers together in post-processing.
And if you think he's being wasteful, fear not: Warner said most of what he photographs is taken by his crew and eaten, or donated to a homeless shelter, which means his photographs are literally a feast for the eyes.
Warner said he enjoys getting paid to play with food. "It's really quite fun... just creating something from nothing. I like the idea that I can grab a bag of groceries in the morning, and in the afternoon I'm retouching a photograph of a beautiful broccoli forest. That really inspires me, because it makes you think you can do so much with so little."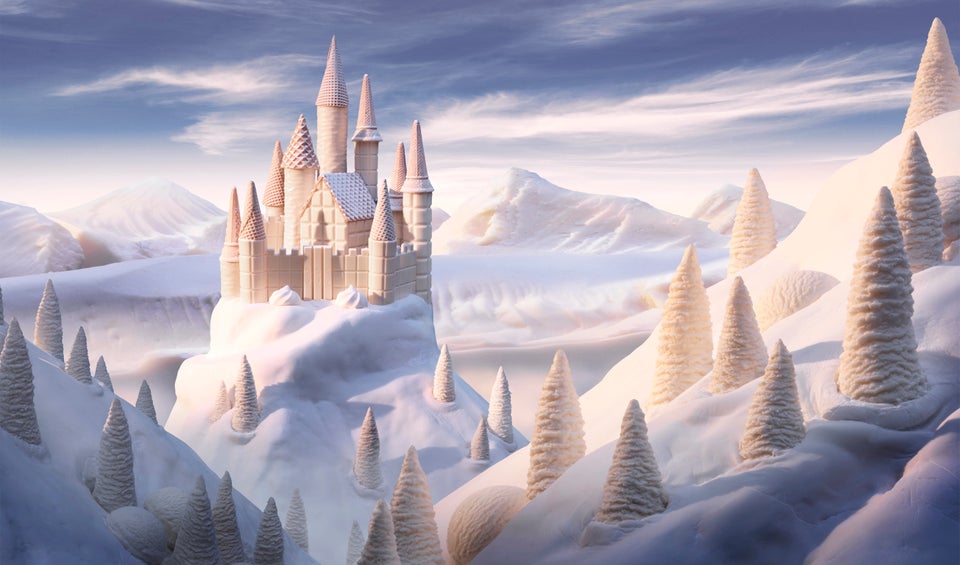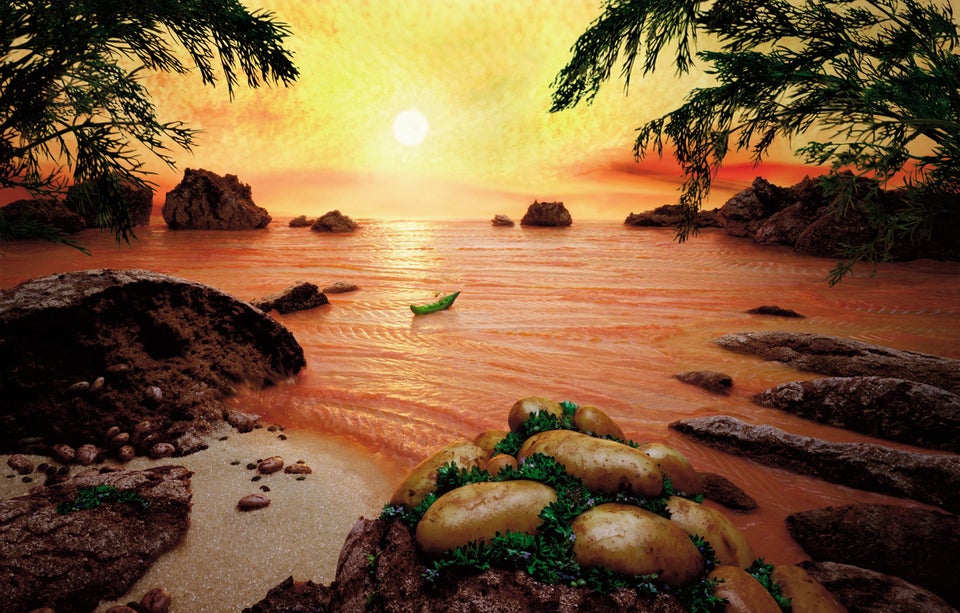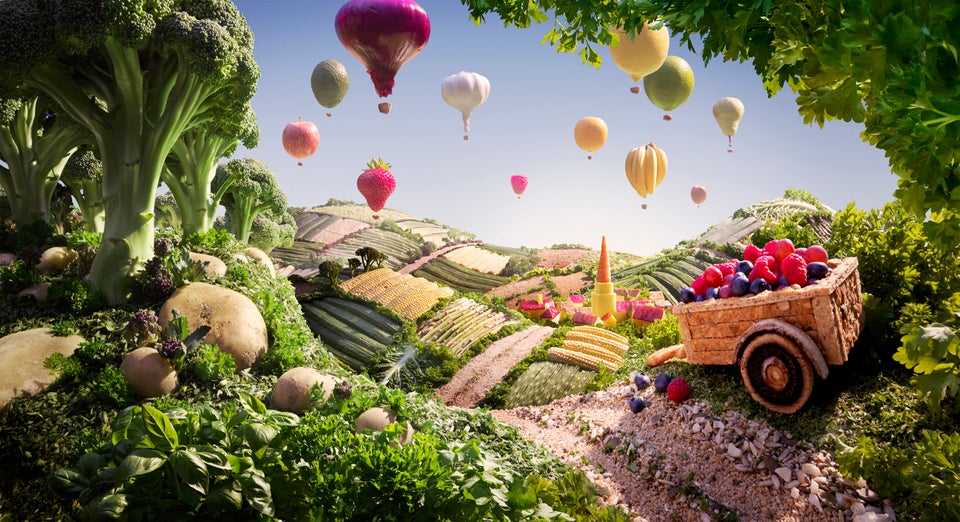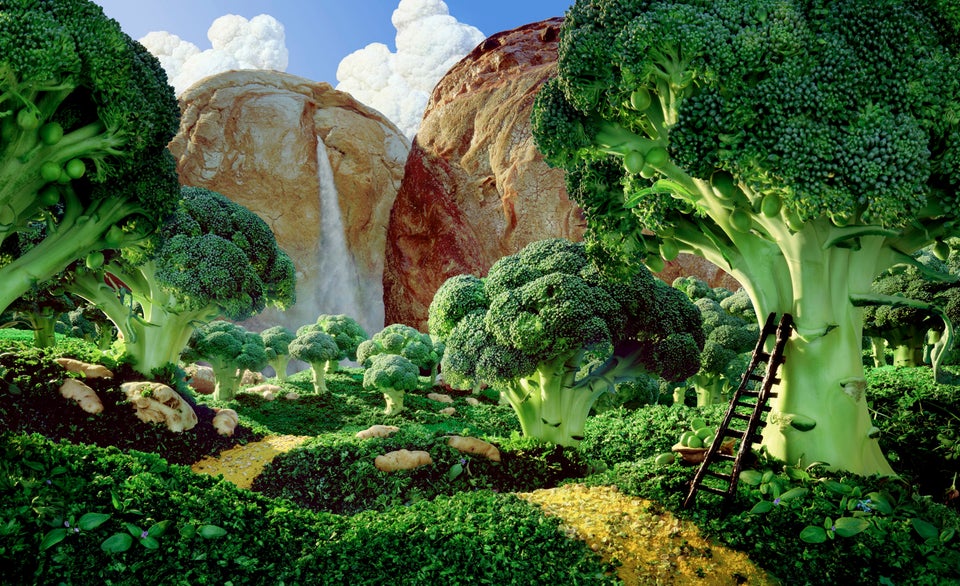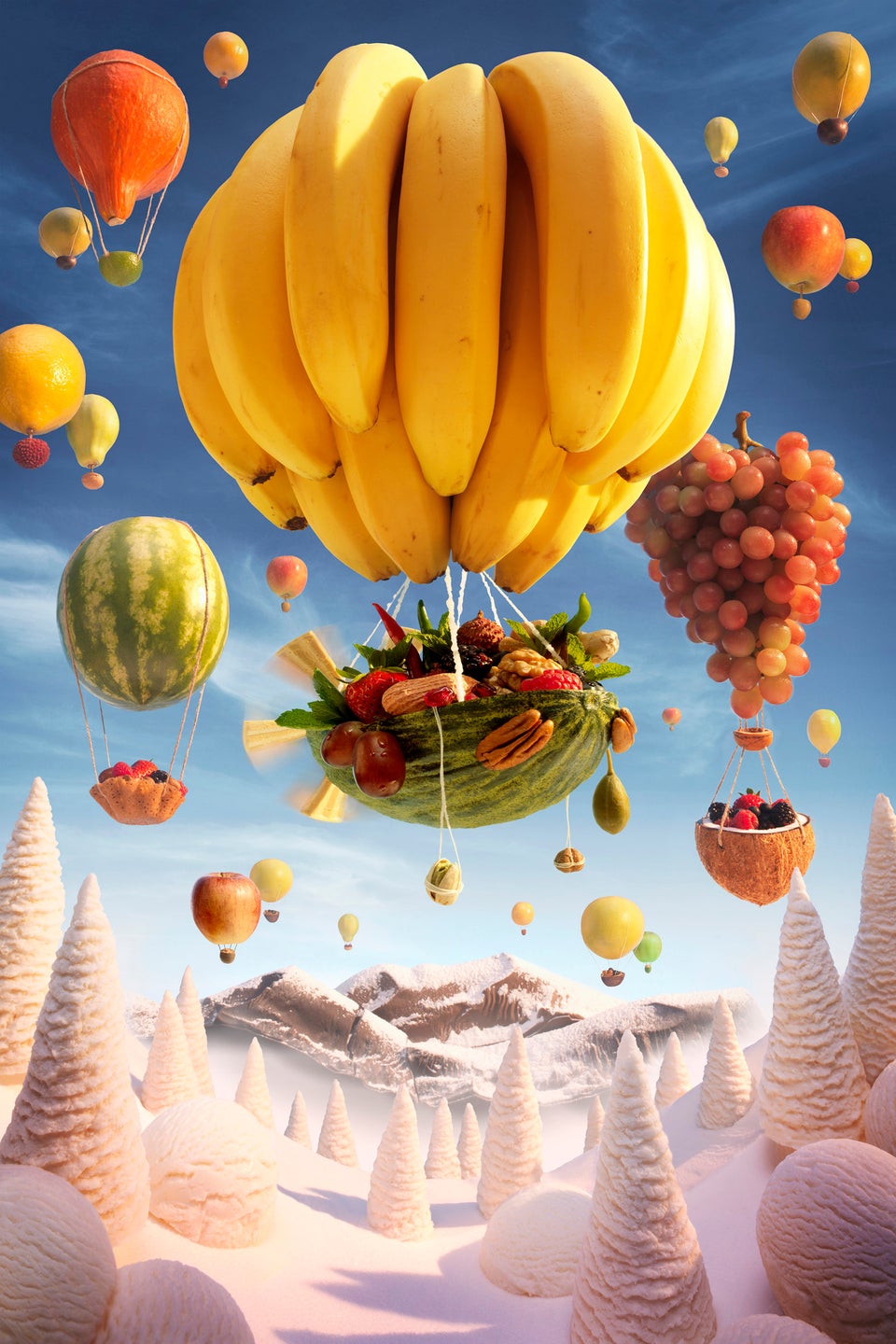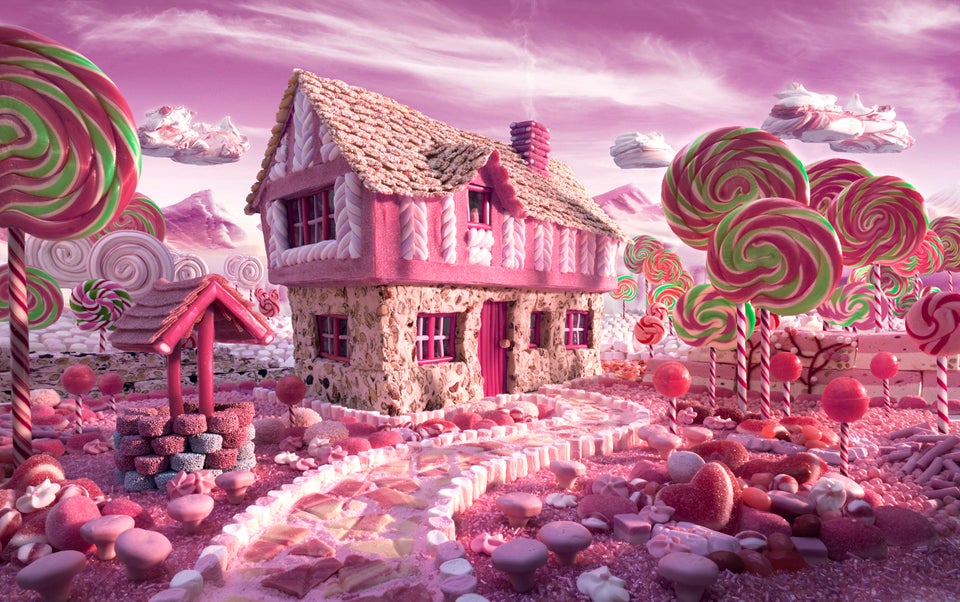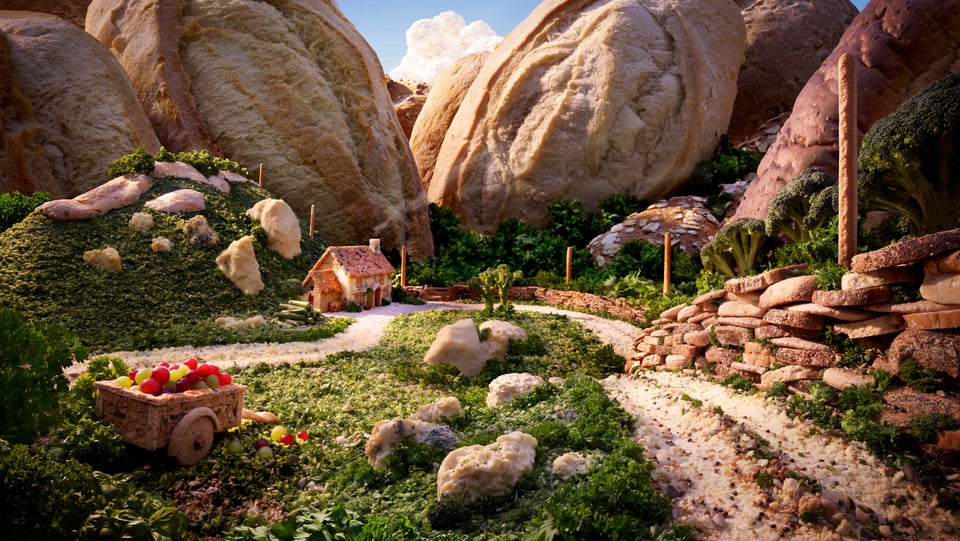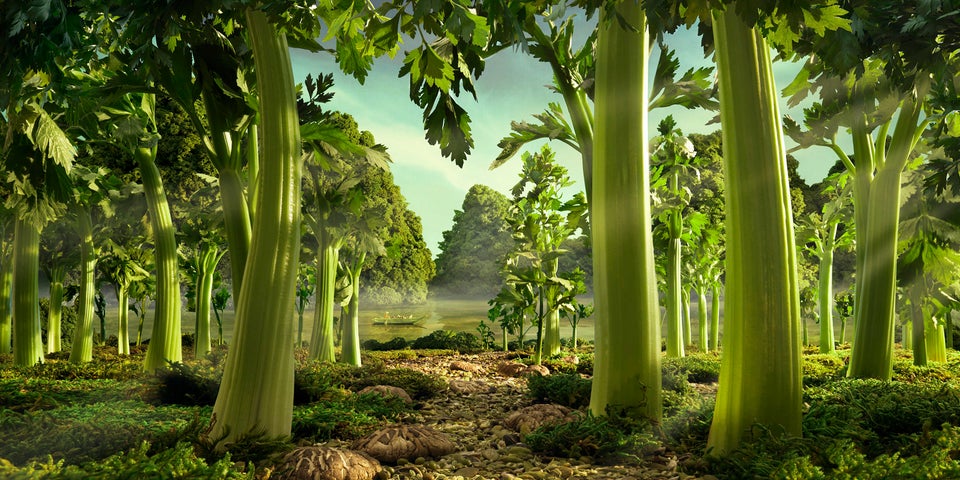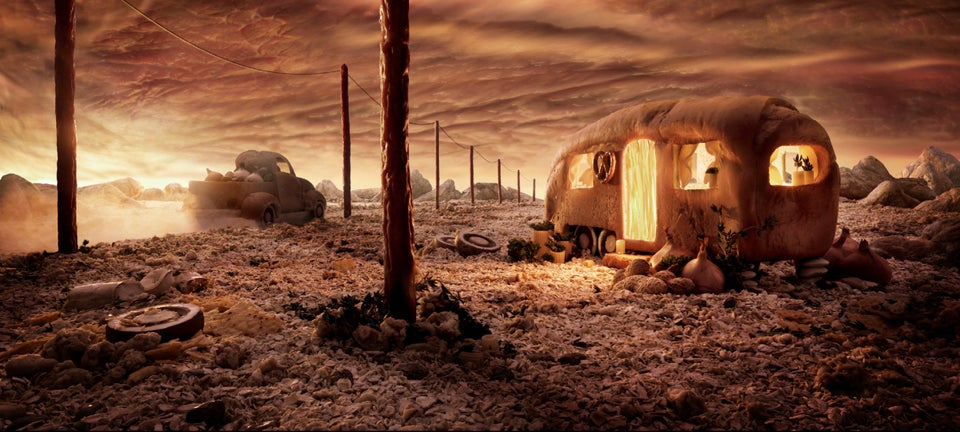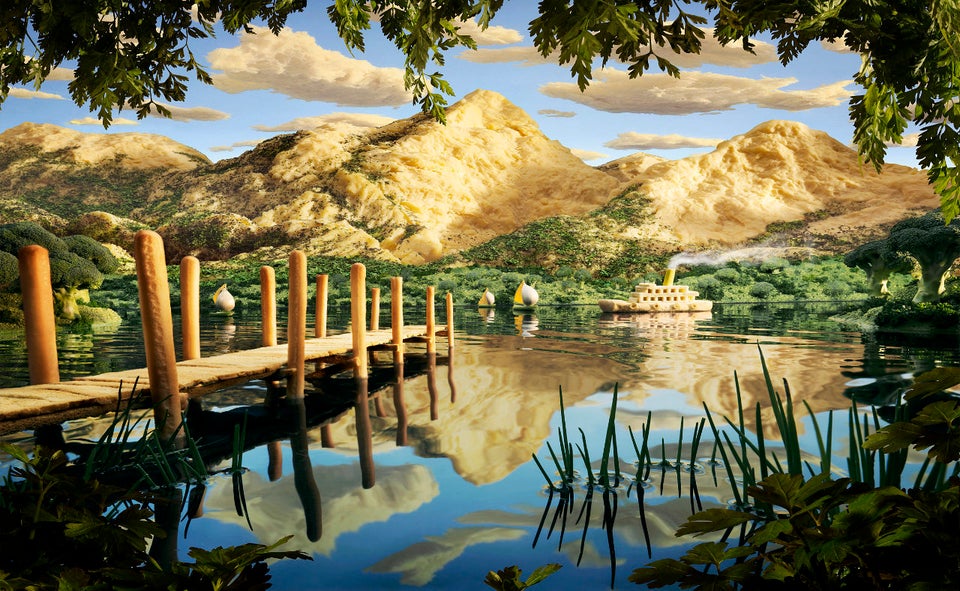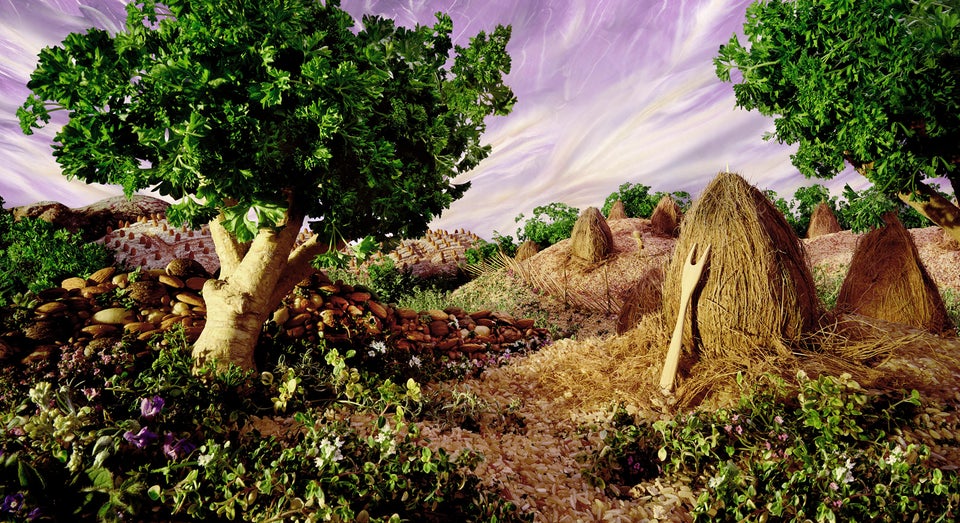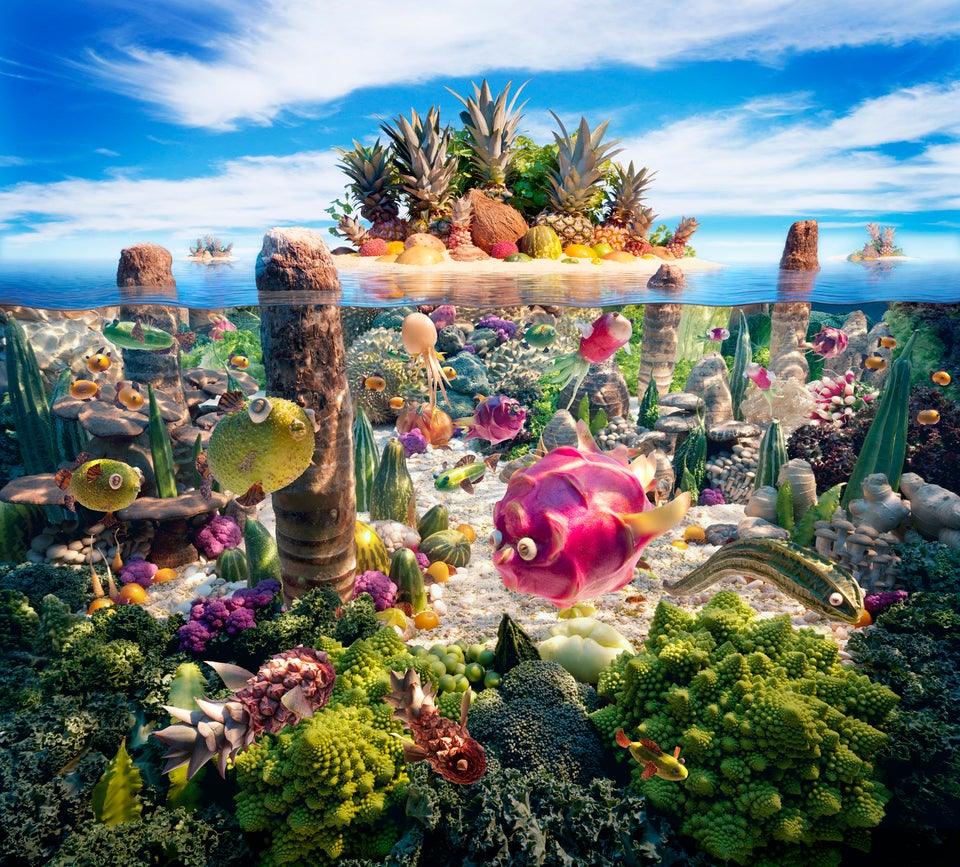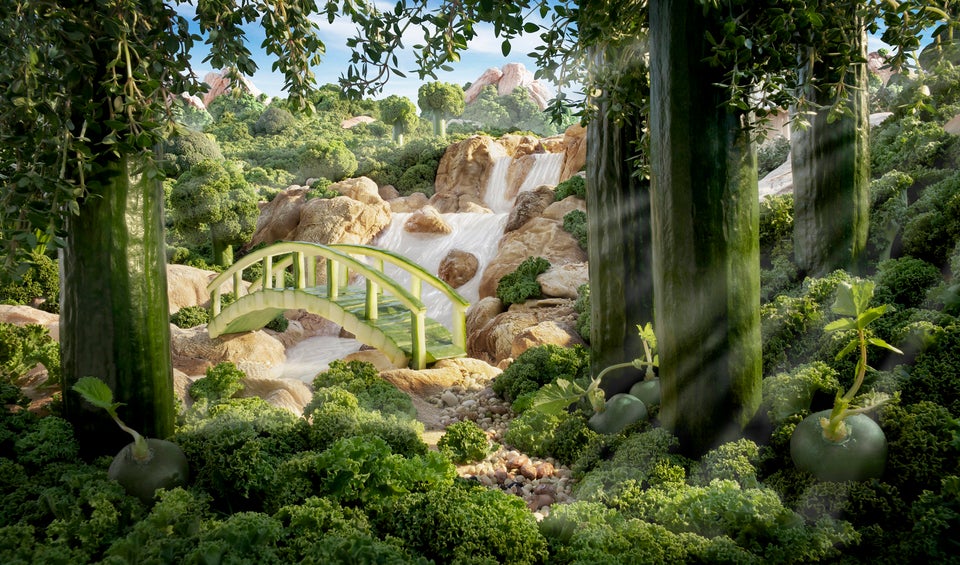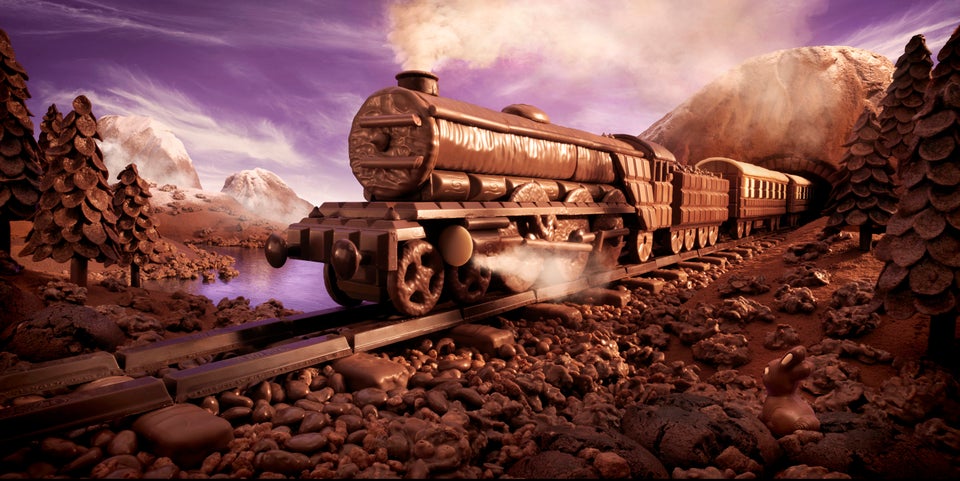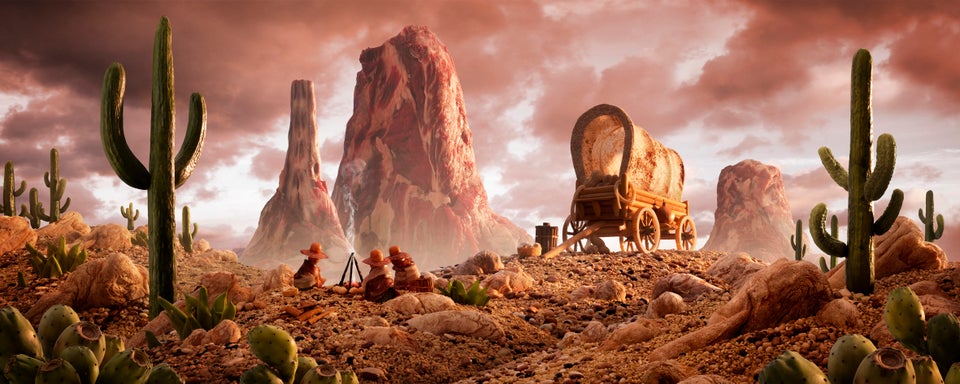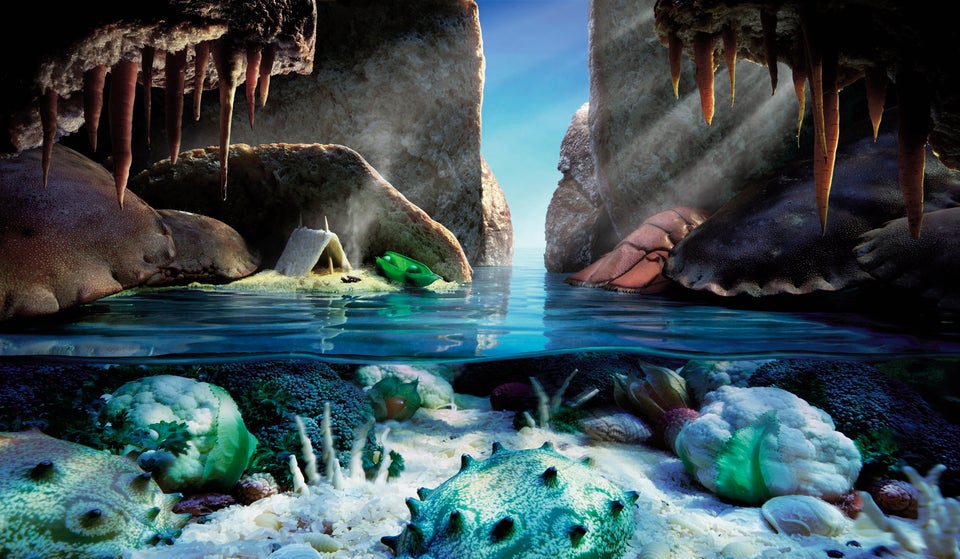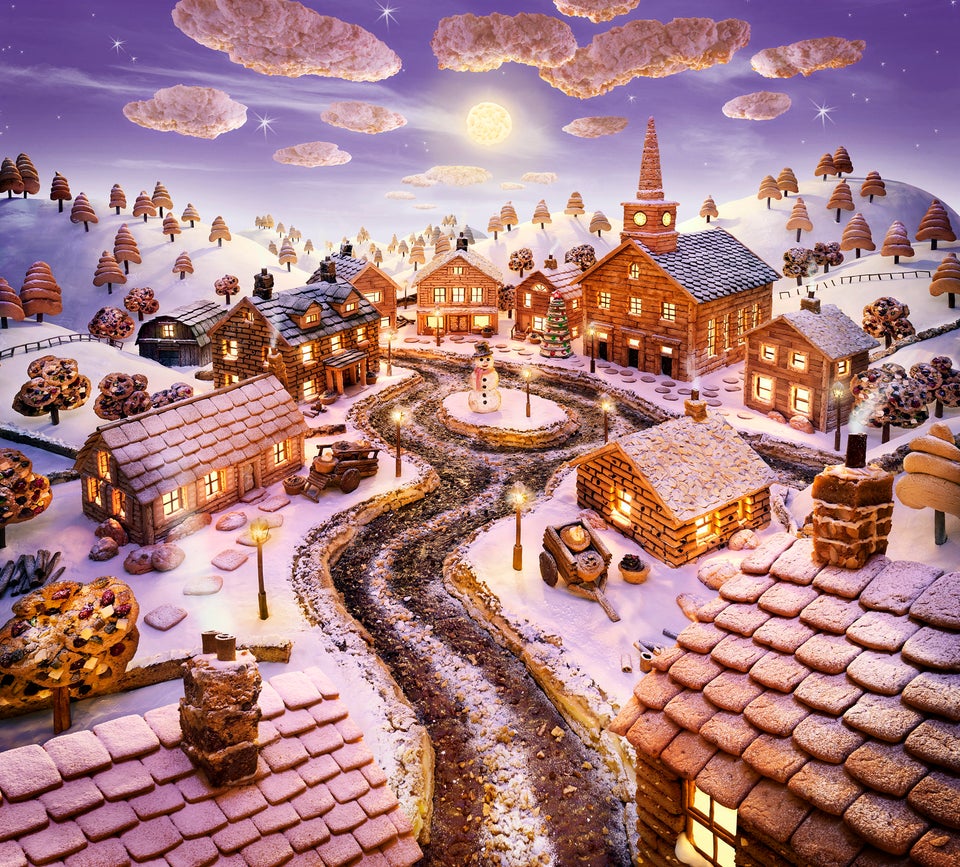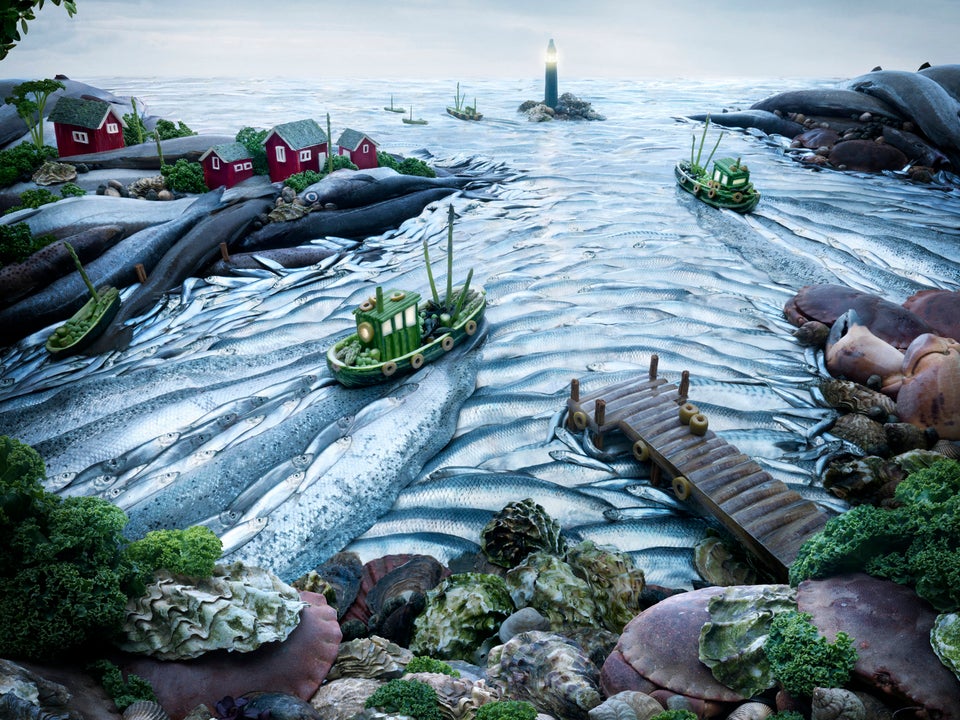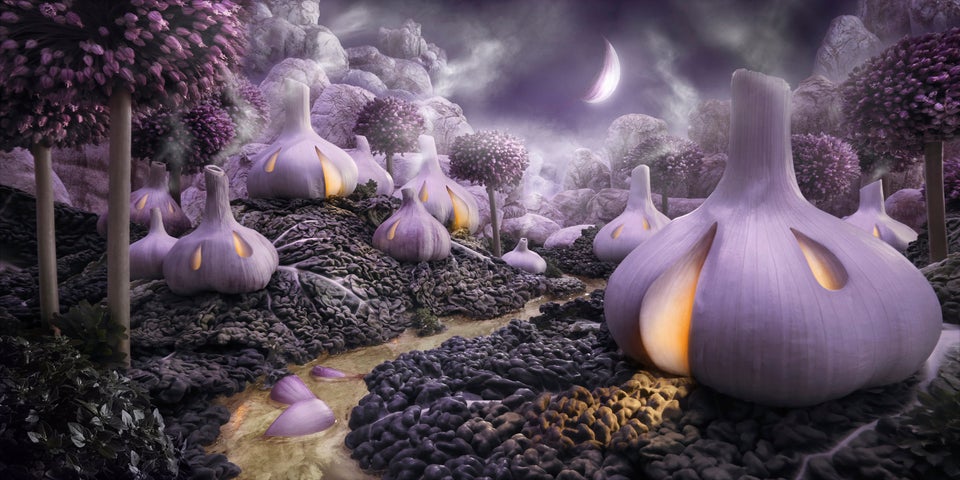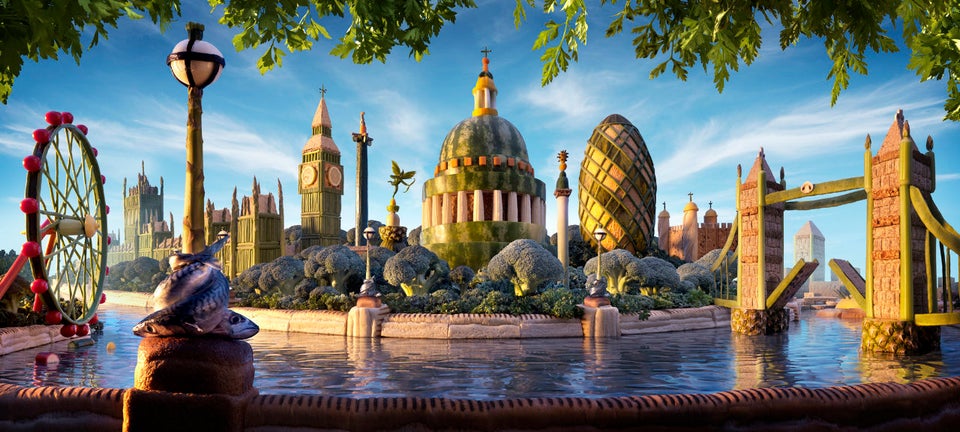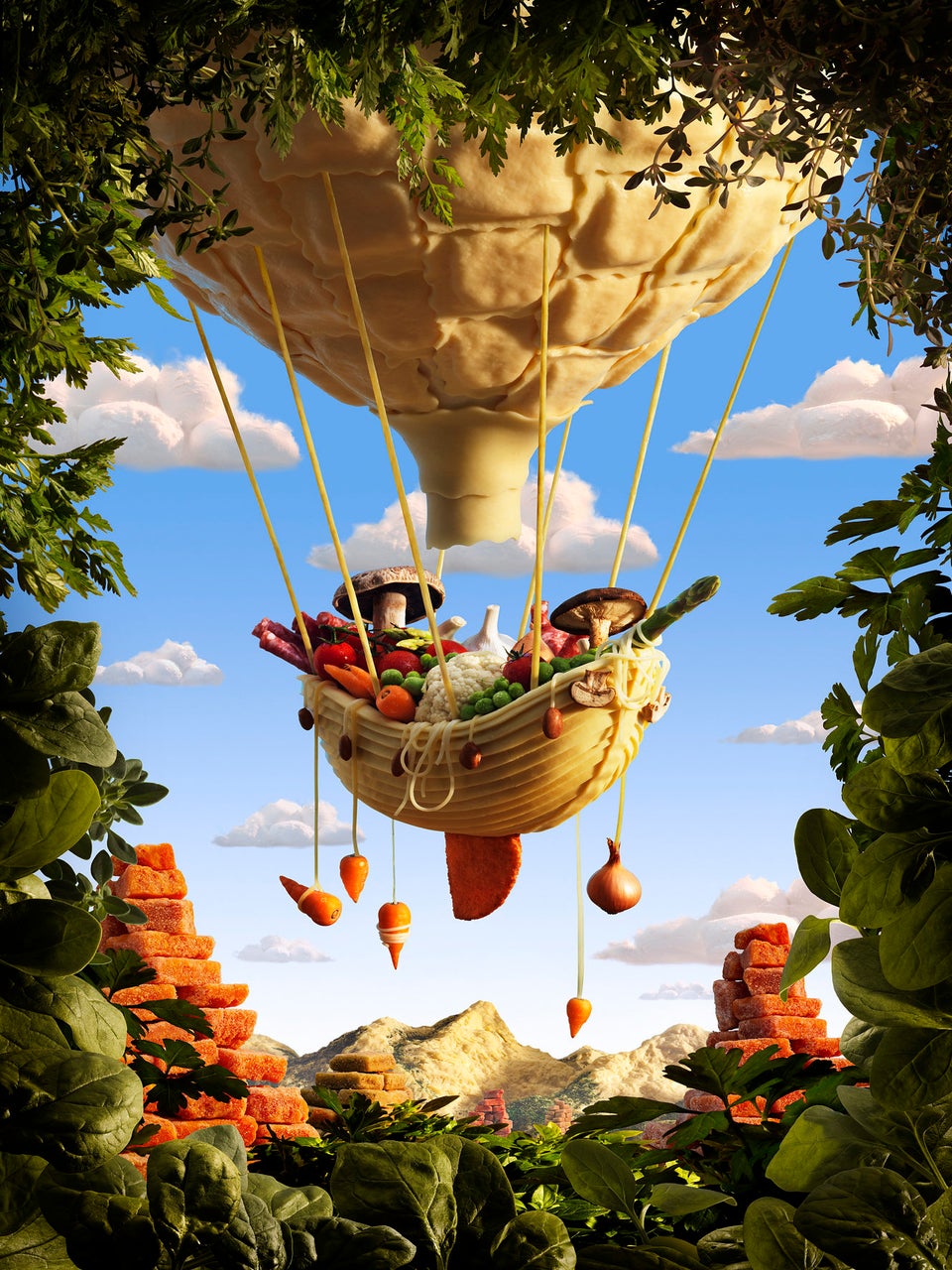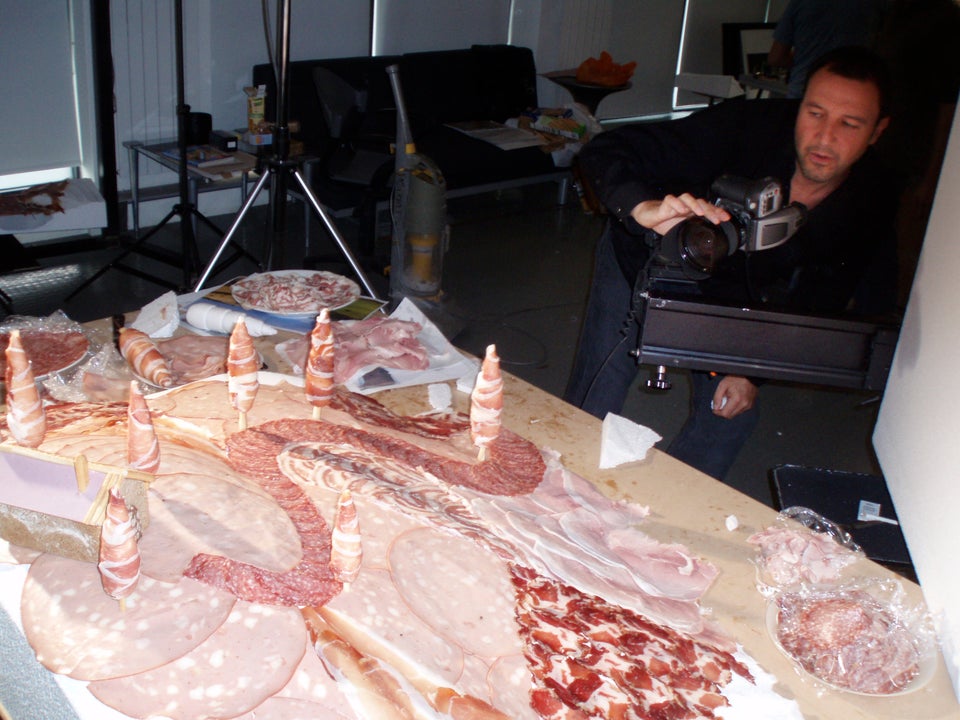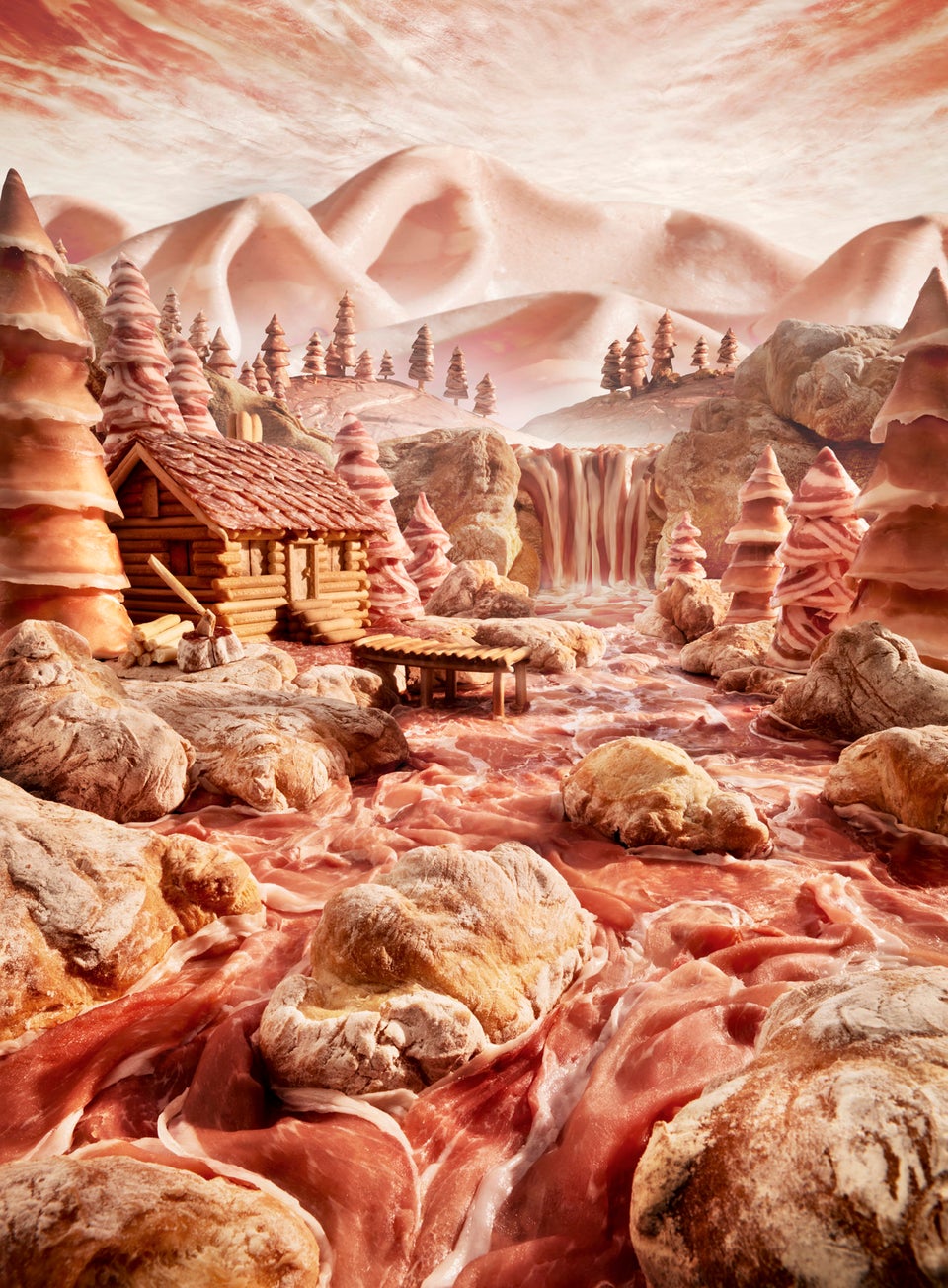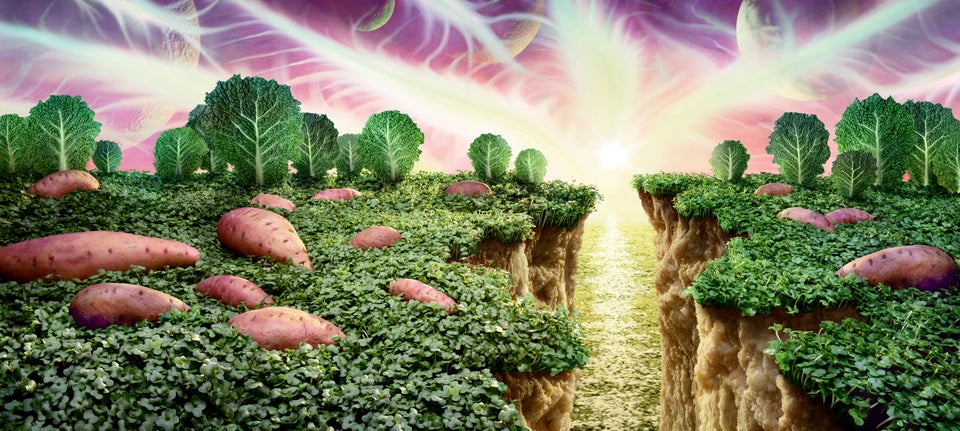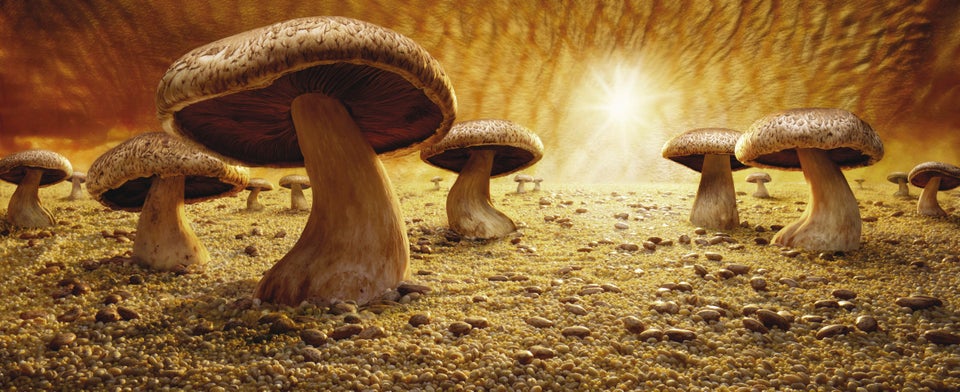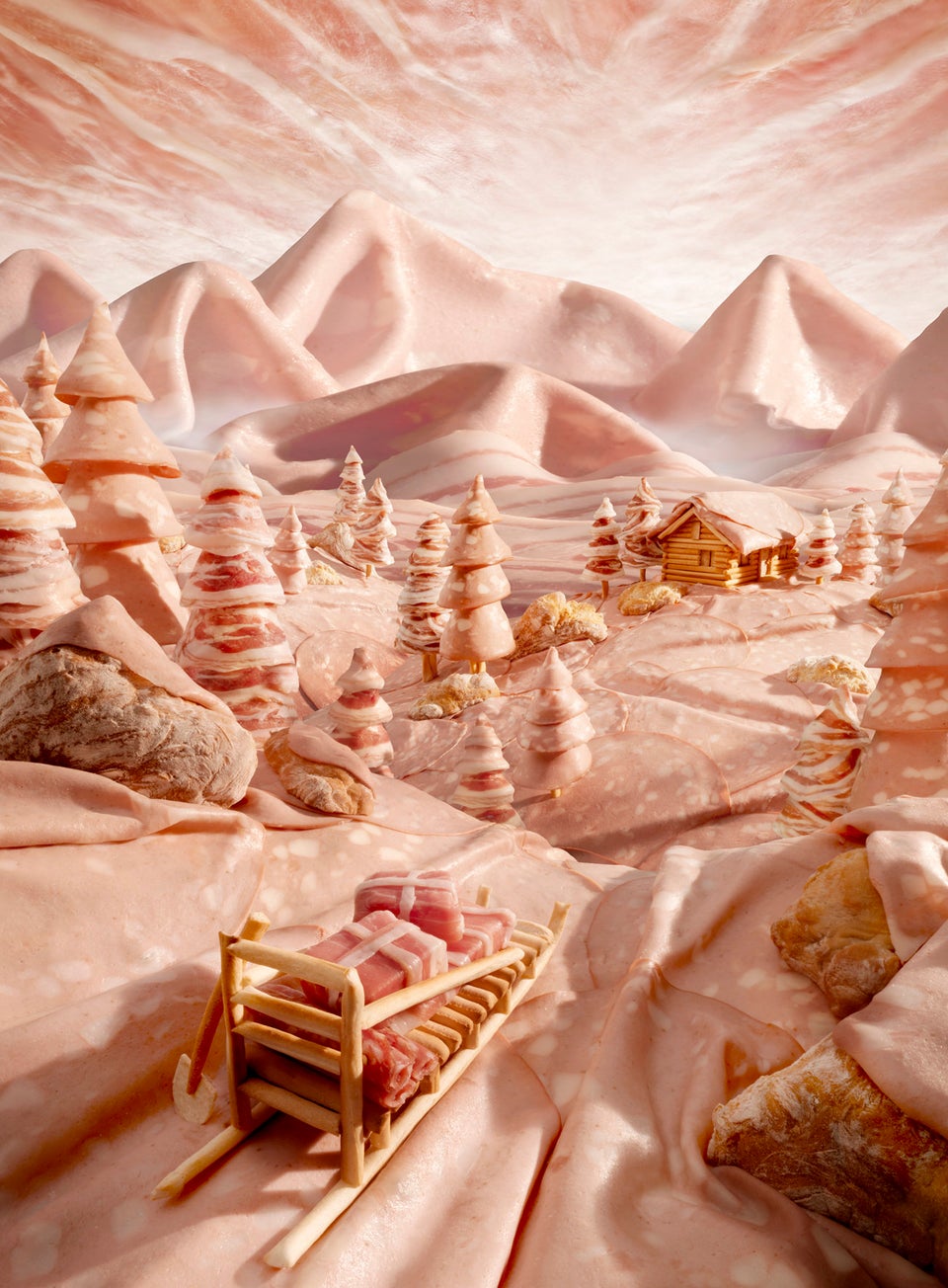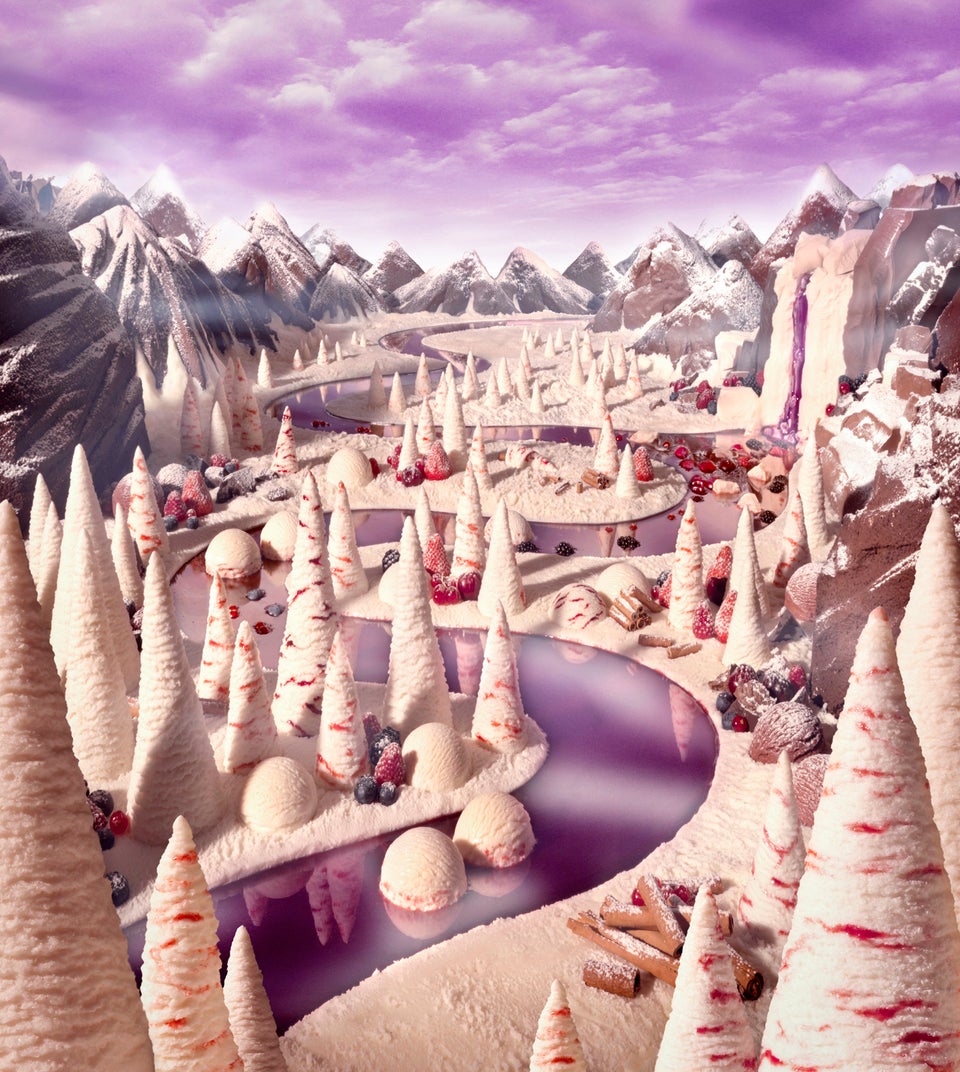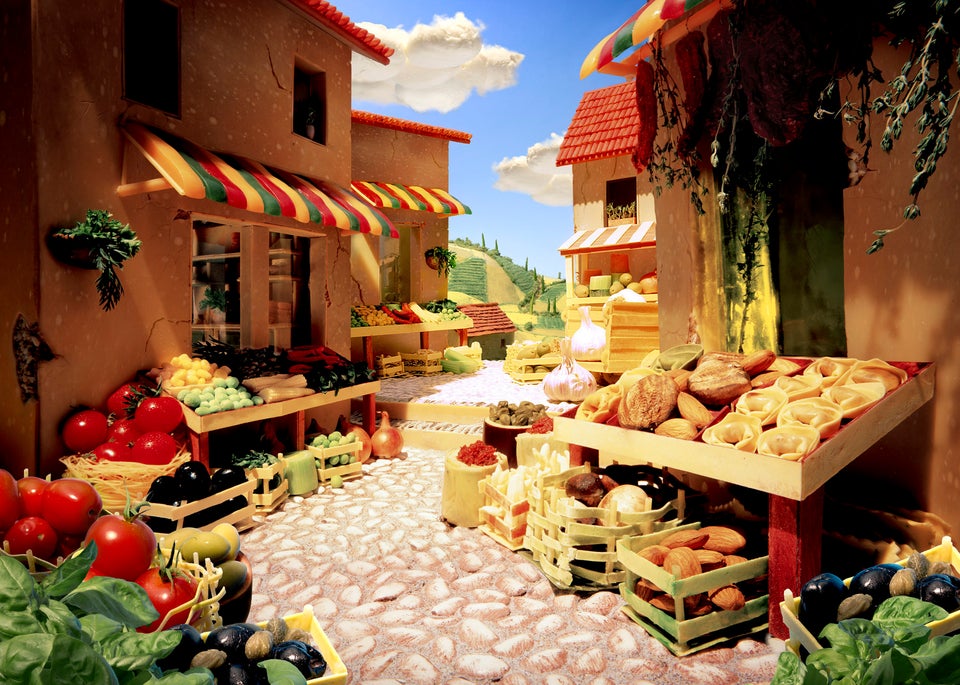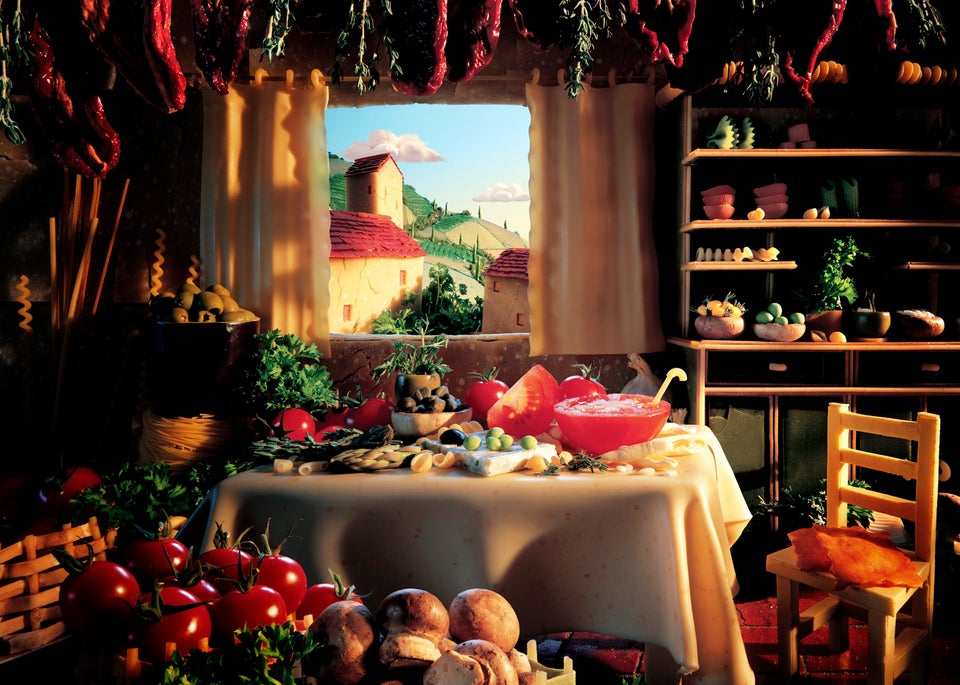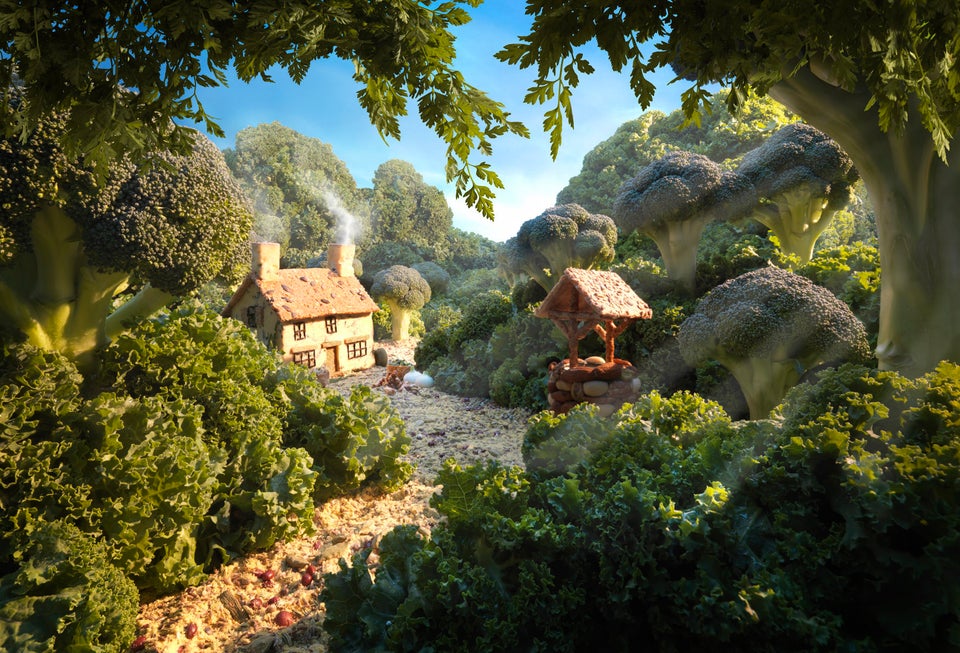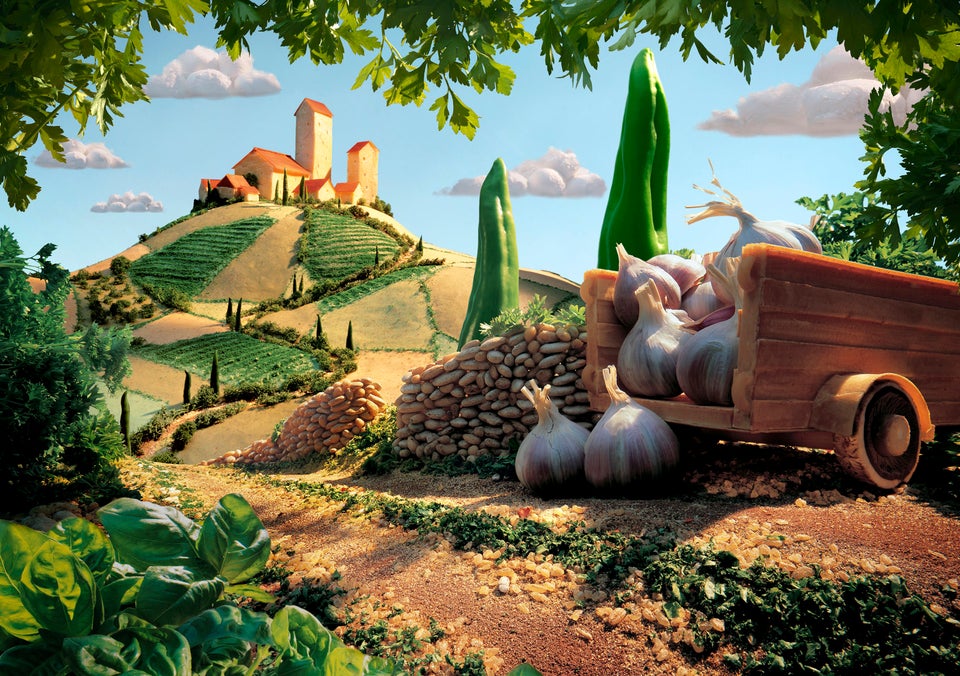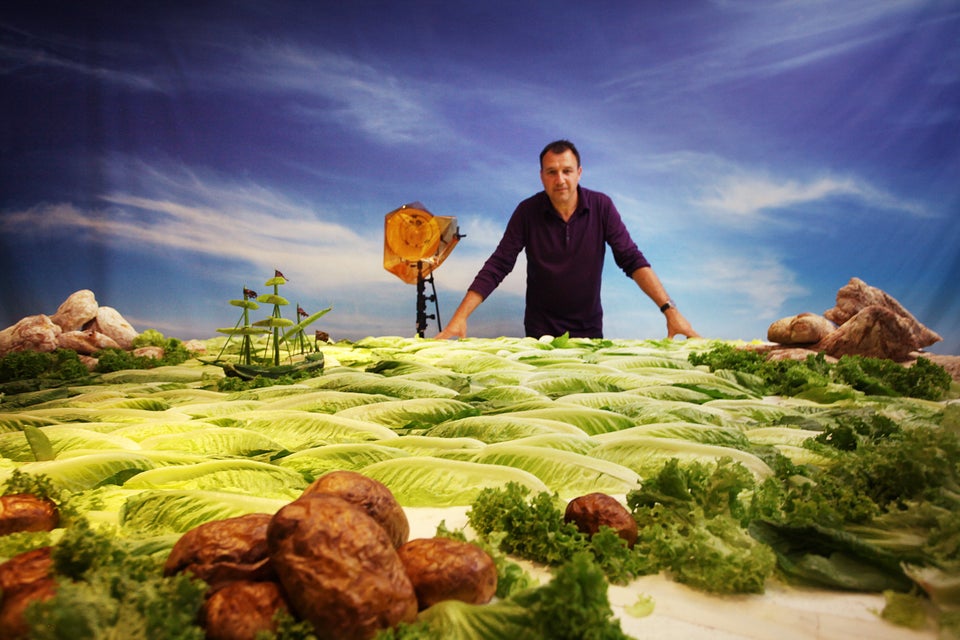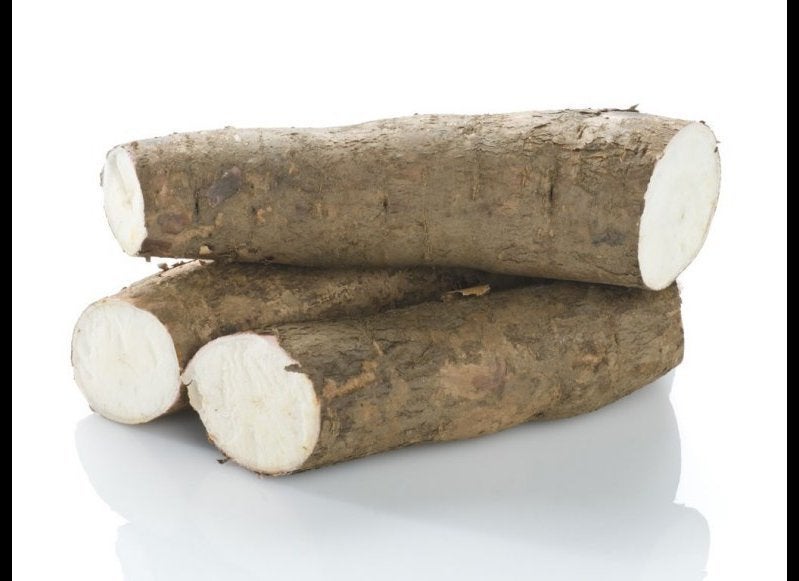 Weird Food: The Most Dangerous Foods You Can Eat
Related