On Tuesday night, France's first couple welcomed Russian President Dmitry Medvedev and his wife Svetlana to a state dinner held in their honor at Elysee Palace.
Carla Bruni looked breathtakingly beautiful in a long emerald gown with a slit up the front. Her hair was pulled back in loose curls, but thankfully, not in the Sarah Palin way.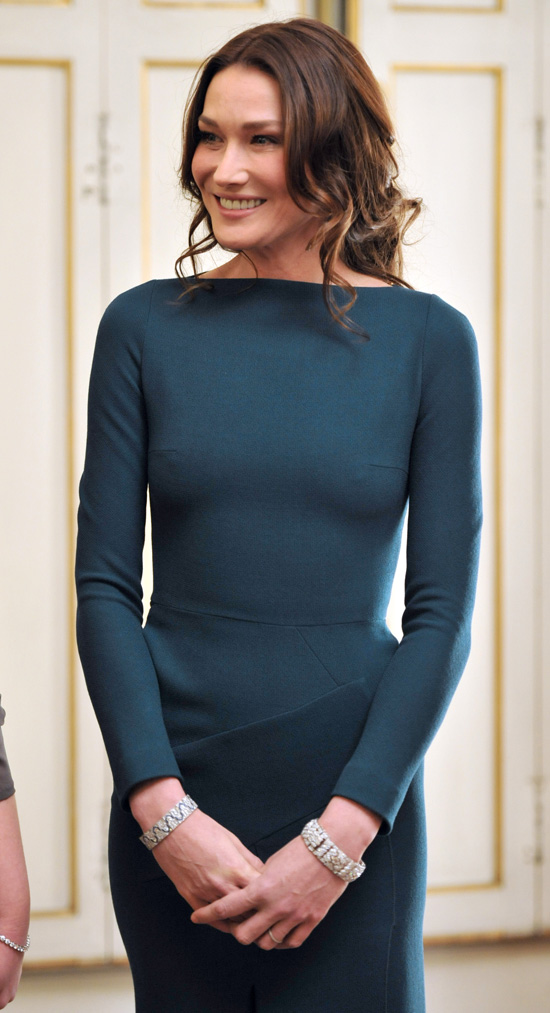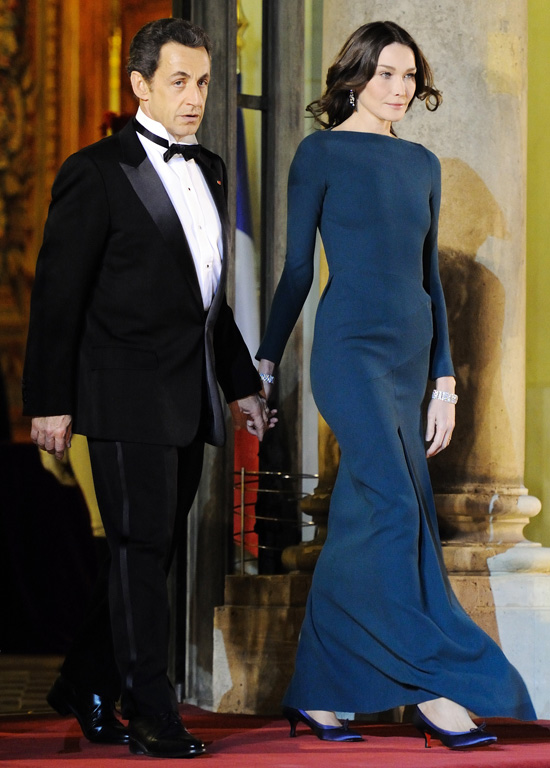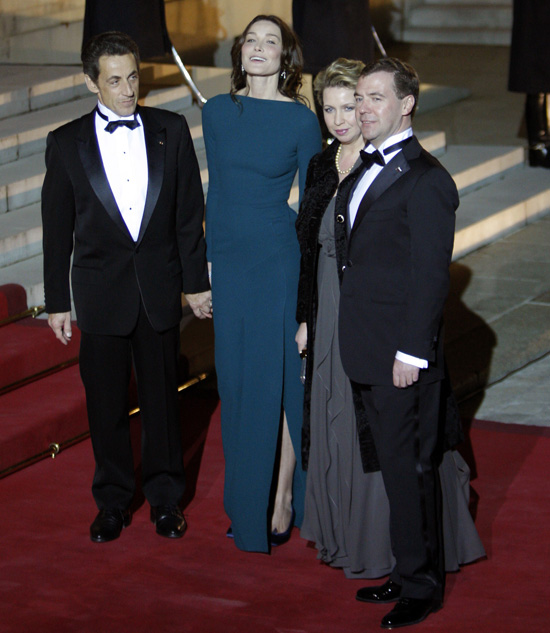 Russian President Dmitry Medvedev, his wife Svetlana, Bruni-Sarkozy and President Sarkozy pose before entering Elysee Palace.