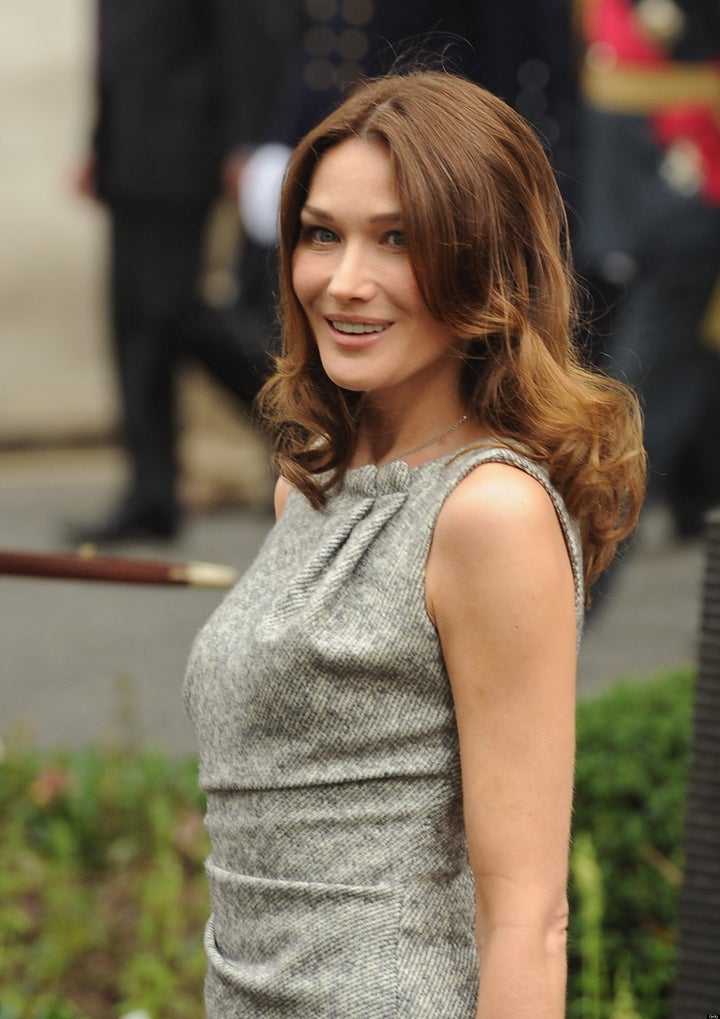 (AP) TEHRAN, Iran - Iran on Tuesday sought to distance itself from harsh remarks by a hard-line newspaper, which called France's first lady a "prostitute" for condemning the stoning sentence against an Iranian woman convicted of adultery.
Foreign Ministry spokesman Ramin Mehmanparast said insulting foreign dignitaries like Carla Bruni-Sarkozy is incorrect and not sanctioned by the government.
The Kayhan daily first called Bruni-Sarkozy a "prostitute" Saturday, repeating its criticism Tuesday with the addition that the French first lady also deserved to die.
In its first public comments on the affair, the French Foreign Ministry said it found the comments unacceptable and had brought the matter up with the Iranians.
"We are making known to Iranian authorities that the insults made by the Kayhan paper and picked up by several Iranian Internet sites regarding several French public personalities including Mrs. Sarkozy are unacceptable. We are passing that message through the normal diplomatic channels," said spokesman Bernard Valero at a briefing Tuesday.
Bruni-Sarkozy raised conservative ire by condemning the stoning sentence against Sakineh Mohammadi Ashtiani, which Iran temporarily suspended but did not throw out after an international outcry.
Ashtiani, a 43-year-old mother of two, could still face execution by stoning or hanging after a final review of her case.
In its latest edition, Kayhan continued its attack on Bruni-Sarkozy, citing a series of relationships out of wedlock both before and after marrying French President Nicolas Sarkozy that qualified as adultery.
Under the Iranian Islamic law any woman or man can face death if they had sex out of wedlock. Kayhan called her "the Italian prostitute" due to her alleged affairs with several famous figures including Mick Jagger, Kevin Costner and Donald Trump.
Bruni-Sarkozy's condemnation of the stoning sentence comes after about 300 people from rights organizations demonstrated in Paris to urge Iran to lift its death sentence against Ashtiani.
Popular in the Community