What does a first lady do after her husband is no longer in office?
If you're Carla Bruni, you toss off the pillbox hats and Dior suits, throw on some leather pants and sunglasses and get yourself to a fashion show. The former French first lady, wife to Nicolas Sarkozy, popped up at the Schiaparelli Couture show on Monday, posing on the red carpet with Farida Khelfa, a French actress and the "ambassador" of the newly-revived Schiaparelli brand.
Bruni was right at home in the fashion spotlight, of course. Before her stint in Élysée Palace, she was a fashion model and then a pop star, the latter of which she still maintains as an active title. She's actually in the middle of a tour, bringing her breathy French tunes across Europe in a series of concerts.
We bet leather pants are part of her onstage wardrobe.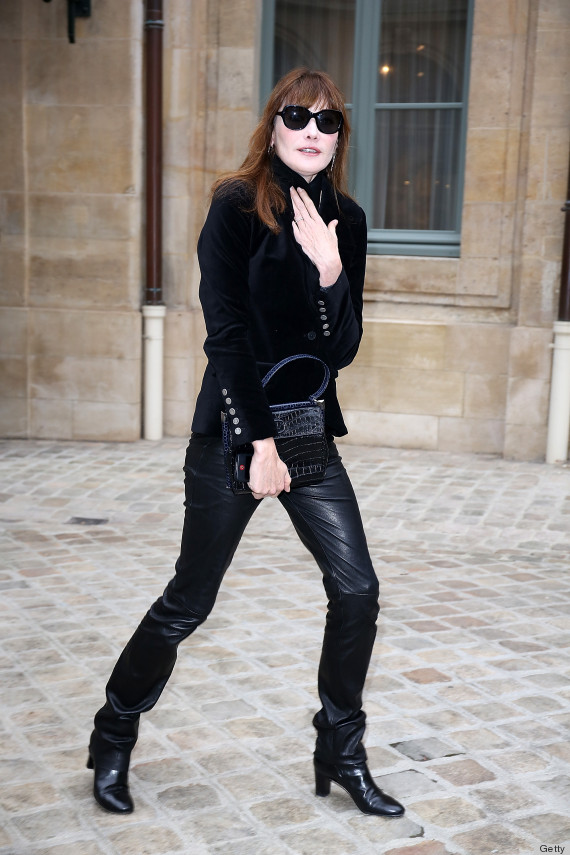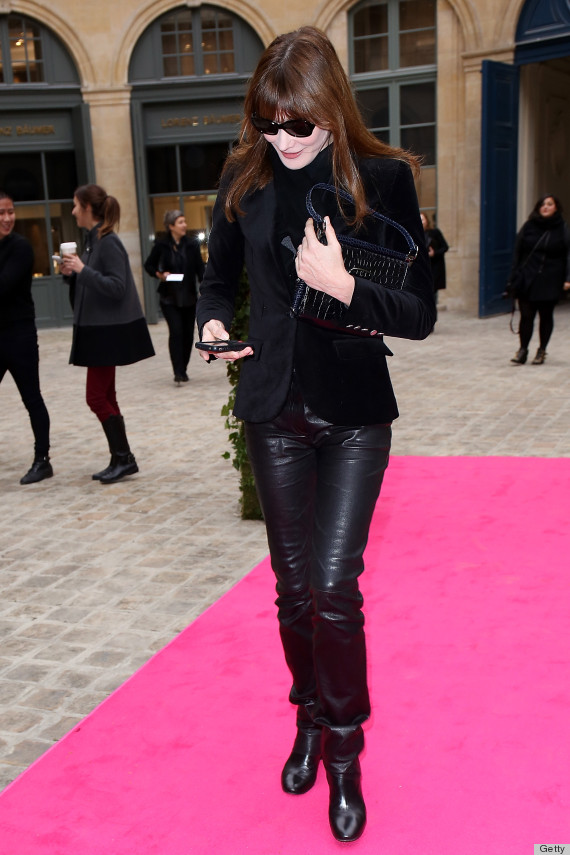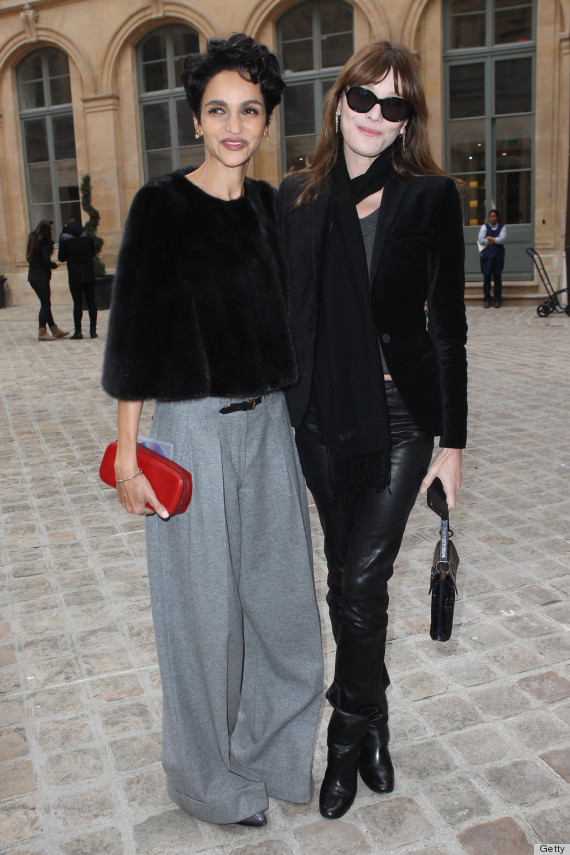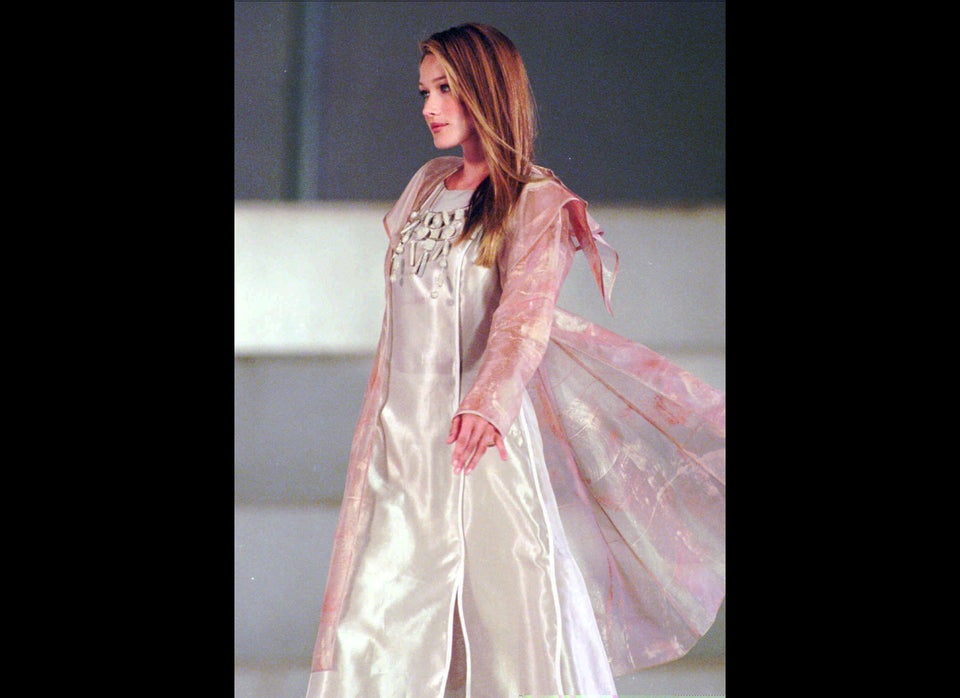 Carla Bruni's Style