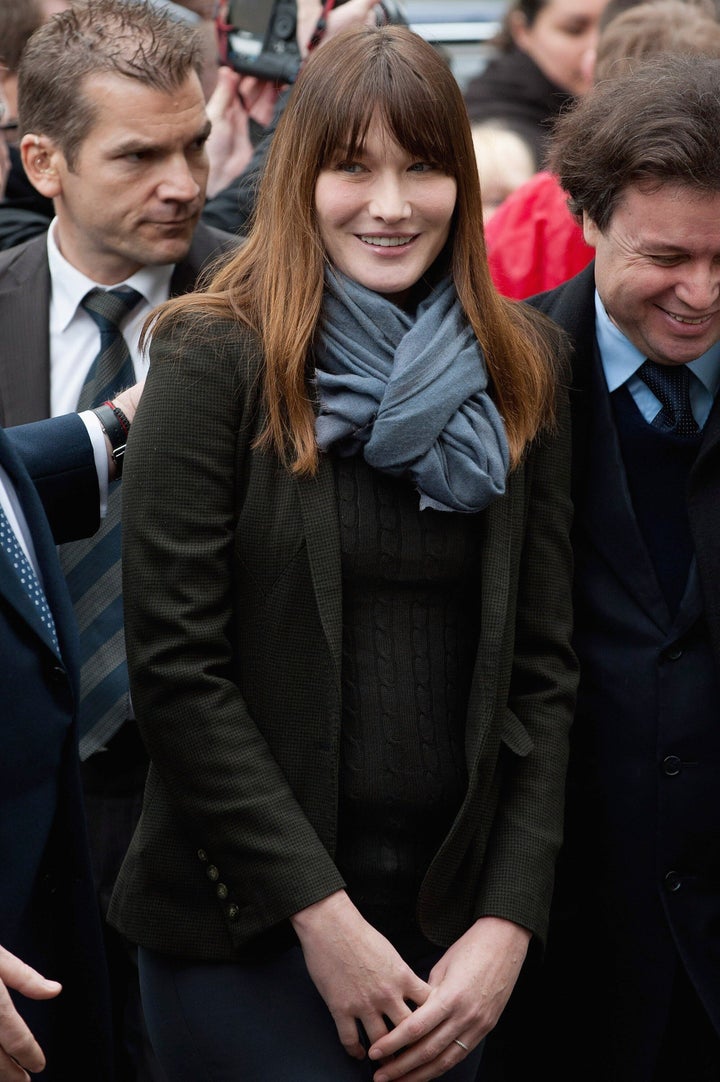 That's the rumor flying around the French tabloids. If true, it'll be the 44-year-old former model's second child with ex French President Nicolas Sarkozy, 56; the pair is already parents to Giulia, who's only eight months old. Bruni also has an 11-year-old son from a previous relationship. Sarkozy has two sons from his first marriage and a 13-year-old son from his second marriage.
Closer, a French tabloid, has a source who claims that Bruni is expecting her third child. Photos of the couple leaving the Regina Hotel in Paris on Thursday fueled the gossip mill even further, as Bruni's white sweater seemed to reveal a hint of a baby bump. (Although, Bruni's so slender that a hearty breakfast could probably give her the same effect.)
But since the Bruni baby watch is still just French tabloid fodder, we're going to take the rumors with a huge grain of fleur de sel. But check out the photos below... do you think Carla's sporting a baby bump?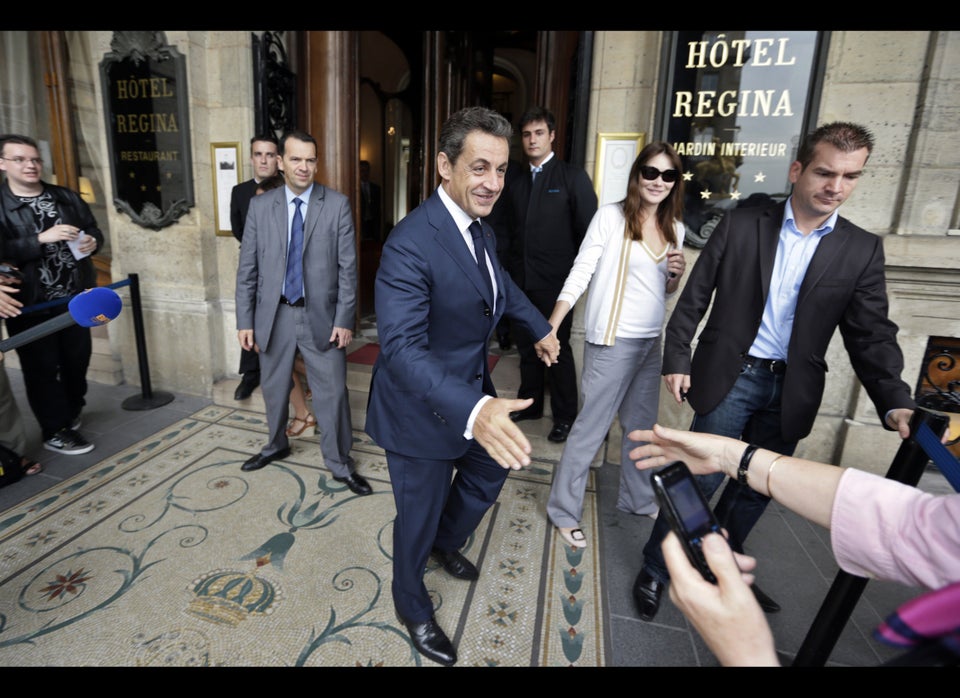 Nicolas Sarkozy and his wife Carla Bruni-Sarkozy in Paris