We're more than halfway through 2011, which means that we've seen sixth months of classic Parisian ensembles from Carla Bruni.
The French first lady has been as stylish as ever, even amid pregnancy rumors and a (possible) growing bump de bébé. She's stuck to her usual black-blue-gray palette, but mixed in some unexpected accessories like hoop earrings, lacy tights and a teal -- gasp! bright colors! -- handbag.
Check out what Carla's worn so far and tell us what you think.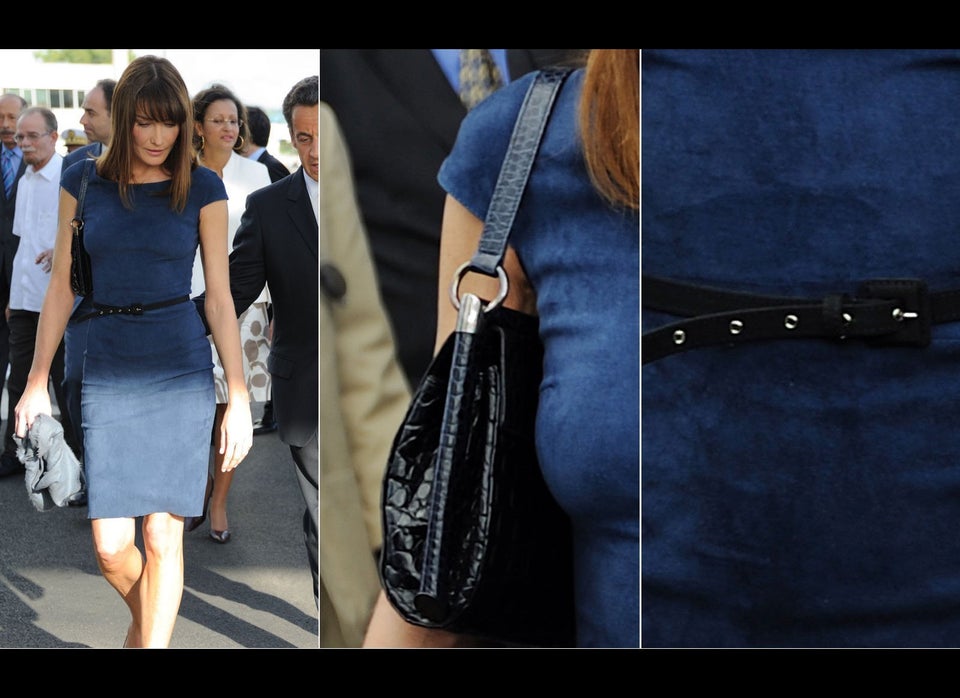 Watch for some more on Carla's style: