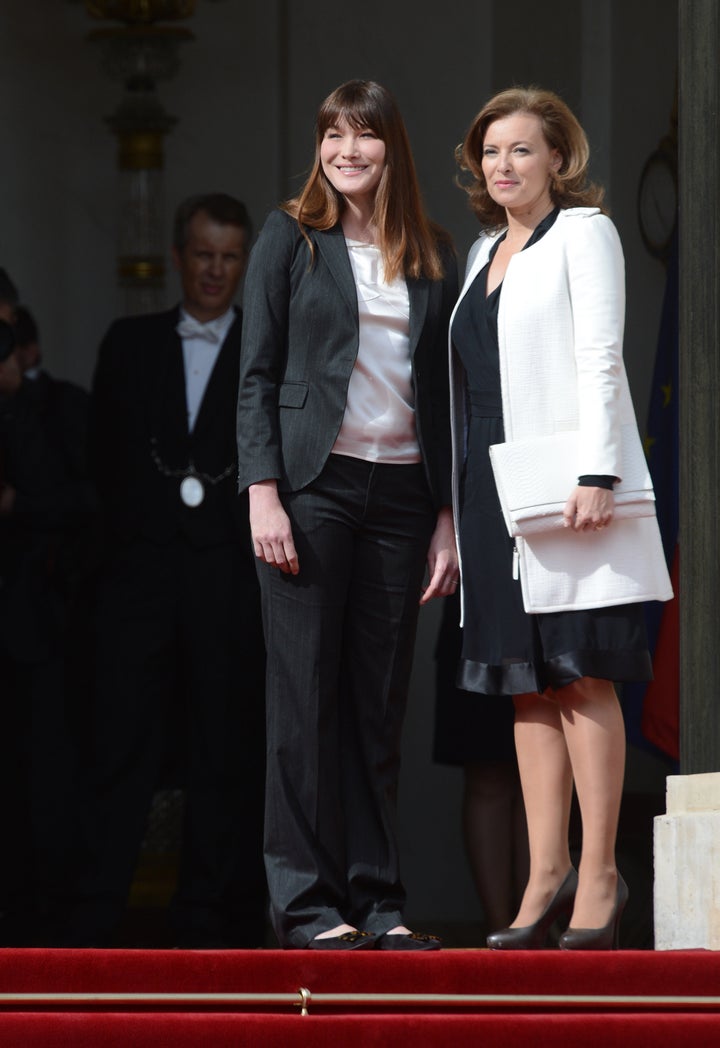 Carla Bruni surrendered her (proverbial) First Lady of France crown today and handed it to Valerie Trierweiler, the girlfriend of Francois Hollande, at Hollande's inauguration as president of France.
As exciting as the day was, we were a bit let down by the visuals (alas, there was no green Isabel Toledo frock in sight). Trierweiler opted for a dark dress and heels with a white jacket, while Carla stuck to her recently developed signature style of loose-fitting, solid-colored pants and jackets. Le sigh.
What will France look like with a new First Couple in power? How will Trierweiler compare to our dearly departed Bruni? And what the heck do you think they talked about at today's inauguration?
We also couldn't help but notice that while Carla Bruni loved her famous flats and kitten heels, France's new lady has a taste for towering high heels, especially ones in classic black. Take a look at both women's eclectic footwear below!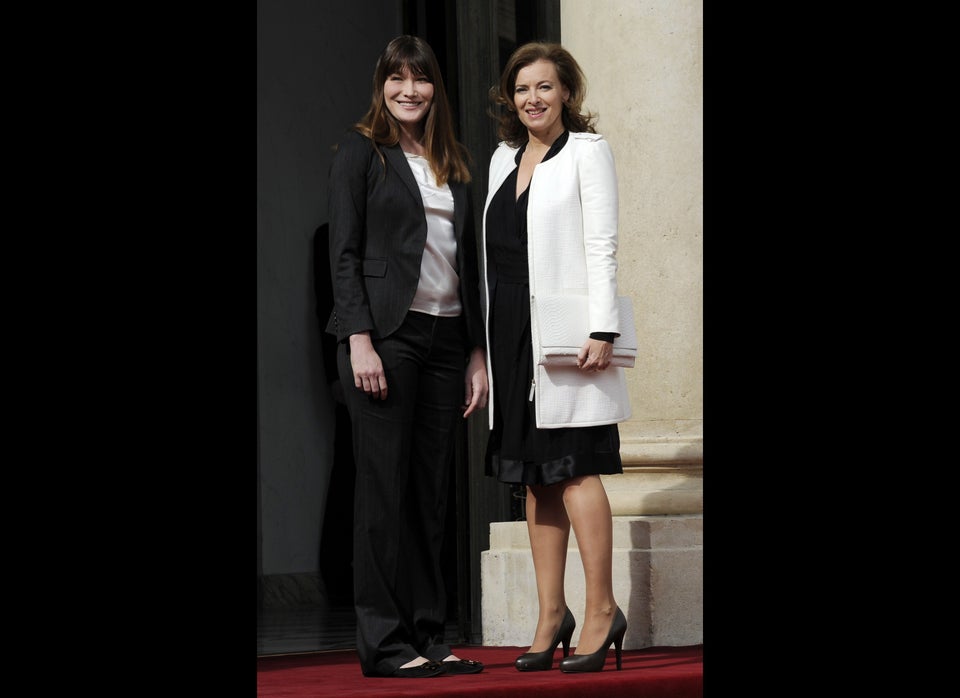 Carla's Flats vs. Valerie's Heels