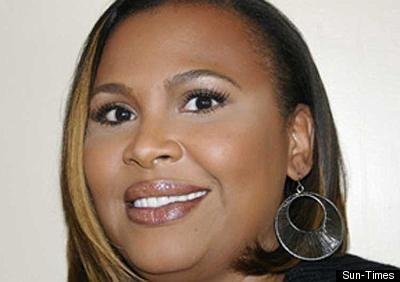 County Board President Stroger asked Carla Oglesby for her resignation, and got it, following her court hearing Tuesday morning.
Stroger had this to say in a press release: "As we move forward, I will work diligently with the independent inspector general to make the corrections needed in this process."
Though he pledged his cooperation, he denied being implicated in the charges leveled against Oglesby, his now-former deputy chief of staff.
A top aide to Cook County Board President Todd Stroger was arrested Monday afternoon on charges of illegally steering county contracts to her associates and to her own firm.
Carla Oglesby came on as Stroger's deputy chief of staff after his February 2010 primary loss to Toni Preckwinkle rendered him a lame-duck president. She received the lucrative post after working on Stroger's failed campaign, and was quick to make it more lucrative still.
The charges against Oglesby center around so-called "24-9" contracts, which award just over $24,900 each to various entities around the city. The County Board's approval is only required on contracts of $25,000 or more.
Oglesby signed the paperwork for dozens of such contracts. Within weeks of her employment at the County, she had directed one contract for $24,975 to CGC Communications, a company she owns.
Arrei Management, which also received a $24,975 contract this year, was dissolved in 2008. On the company's paperwork, its address was listed as a UPS store in Greektown; its owner was Carla Oglesby.
Still another dubious contract, this one for $24,995, was issued to Urban Rapport. Apparently owned by Terrell "Shorty Capone" Harris, the business appears nowhere in the state register.
It was contracts like these -- over a dozen of them -- that attracted the attention of the office of State's Attorney Anita Alvarez, as the Tribune reports:
Oglesby is charged with felony theft of government services, money laundering and official misconduct, [Alvarez spokeswoman Sally] Daly said. The government services count carries a sentence of 6 to 30 years upon conviction.

"I can tell you that at the state's attorney's direction, our investigators arrested her this afternoon as the result of a long-term investigation generally about the 24-9 contracts and her involvement with them," said Dan Kirk, chief of staff to Alvarez. "(Oglesby) is being processed at the Chicago police facility at Homan Square and will appear in Bond Court tomorrow."

When news reports of the 24-9 contracts first surfaced this summer, Oglesby was suspended by the Stroger administration -- for one week. And she defended her involvement with the contracts at the time. The Chicago Sun-Times reminds us:
Oglesby acknowledged to the Sun-Times back in May that she signed off on the contract for her own firm. She also acknowledged that she fast-tracked the $24,975 payment to her firm.

But she made a subtle distinction about signing the paperwork for -- and steering the contract to -- her firm.

"I didn't steer a contract" to CGC, Oglesby said at the time. "Ultimately I don't make a decision about what agencies and firms get contracts."

The state's attorney apparently wasn't impressed by that distinction. In a fitting exit, Oglesby was arrested as she left work early, just before 4 p.m. yesterday. Investigators followed her to a Loop garage, where she was detained without incident.
Preckwinkle, the Democrat, will face Republican Roger Keats and Green Tom Tresser in the November election to replace Stroger.
Related
Popular in the Community