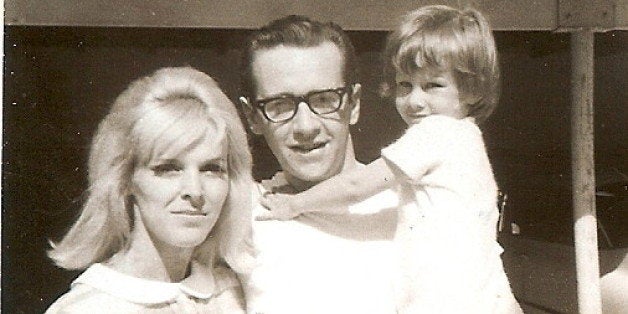 Carlin legend holds that all it took for me to come into the world was a little sperm, a little egg, a little weed, a little scotch, and something called the limbo.
"We'd been trying to get pregnant for months, but no luck," explained my mom to me, seven-year-old Kelly, as I sat on the bed watching my dad pack for the road.
Just moments earlier he'd said to me, "When I'm down in New Orleans, I'll get a postcard from the hotel you were conceived in and send it to you."
Confused by the word "conceived," I looked at my mom, and she quickly filled in the details. "We were down in New Orleans, must've been what, October of '62? We were at a club hanging out with some musicians we'd met, when someone announced a limbo contest. Well, it sounded like fun, and so I did it. Next thing I knew, I was pregnant."
Mom didn't mention the weed or scotch in her telling of my fateful beginning because she didn't need to. They were a given. Dad had been smoking weed and drinking beer since he was fourteen, and Mom started sneaking sips off her daddy's drinks at around the same age. And as far as the limbo goes, I'm still not clear about the mechanics of it all, but that's never mattered. It clearly worked. I am here.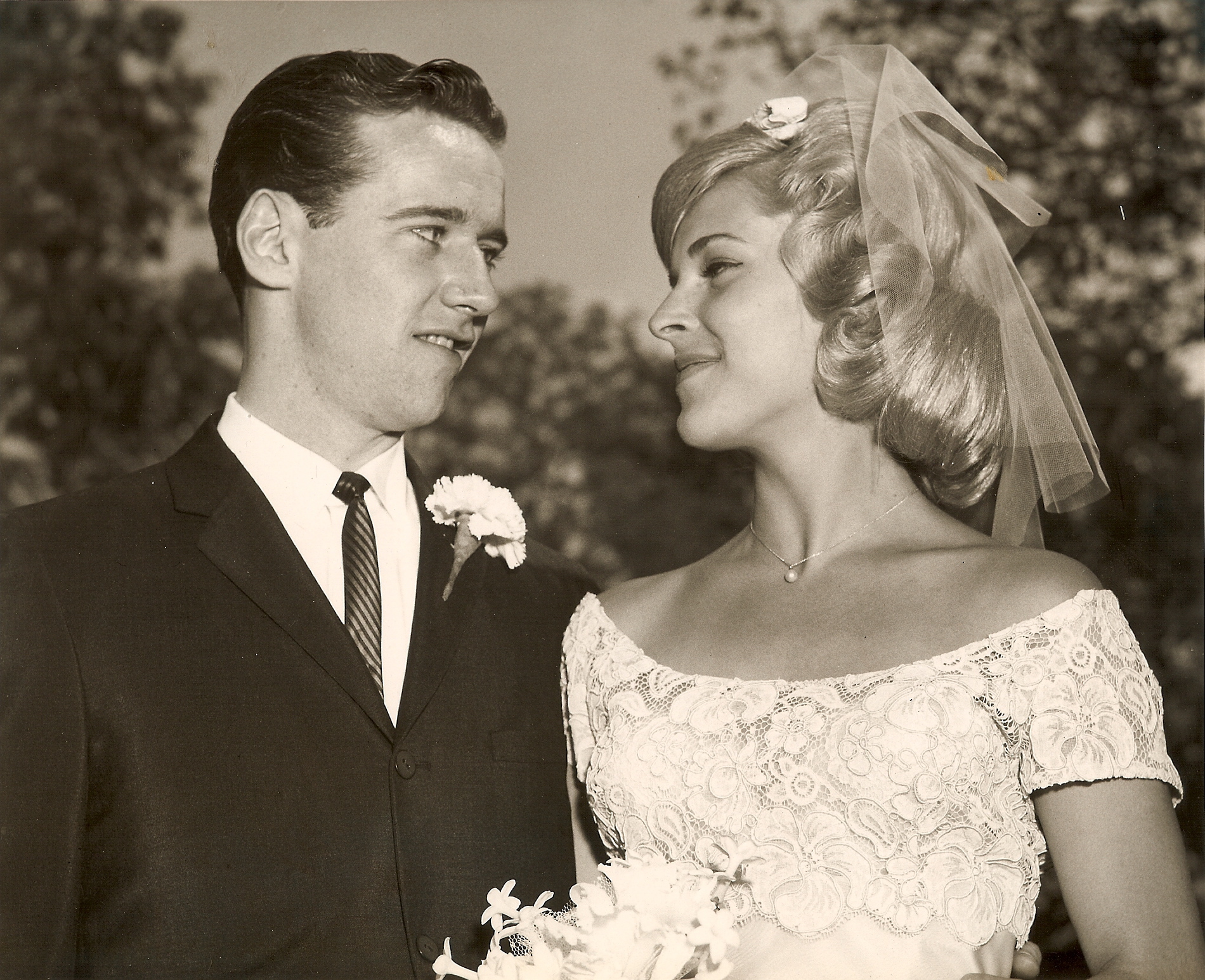 For the two years leading up to the night of the limbo, my mom, Brenda, and my dad, George, had been constant companions, starving artists, and comrades-in-arms, chasing my dad's comedy dreams. They did hell gigs, packed and unpacked their suitcases hundreds of times, and traveled to almost every state in the country in their '57 Dodge Dart. My mom loved playing the role of on-the-road partner in crime to my dad's rebel artist on a mission. She was Dad's lover, party girl, and press agent all rolled into one -- his full partner in life -- and always his best audience. You could always hear her great laugh above the din of clinking glasses and mumbling patrons in every club they visited.
Because Dad was a complete unknown, on some nights she was the only person in the audience.
One night in Baltimore, no one was in the audience, not even Mom. Dad asked the club owner, "So exactly why am I going on?" "Cuz if people come in, I want them to know we gots some entertainment," he was told.
I hear Dad killed that night.
During those lean years, Dad paid his dues but also got lucky. One night Lenny Bruce caught his act in Chicago, loved what he saw, and introduced him to his manager, Murray Becker. This was huge. My dad worshipped Lenny.
Taking every opportunity to soak up Lenny's presence, my mom and dad would often drive from New York to the Gate of Horn Club in Chicago, just to see him perform. One night while they were there, Lenny got arrested halfway through his set. This had become the norm. That night the cops did not like his use of the word "cock-sucker." Looking to hassle the club, the cops began to ask everyone for their IDs. When they got to my dad, he defiantly told them, "I don't believe in 'identification,'" and the cops promptly threw him into the back of the paddy wagon with Lenny. When my dad proudly told Lenny what he'd done, Lenny looked at him and said, "What are you, a schmuck?"
My mom chased after their paddy wagon -- on foot -- all the way to the police station and bailed them both out of jail that night.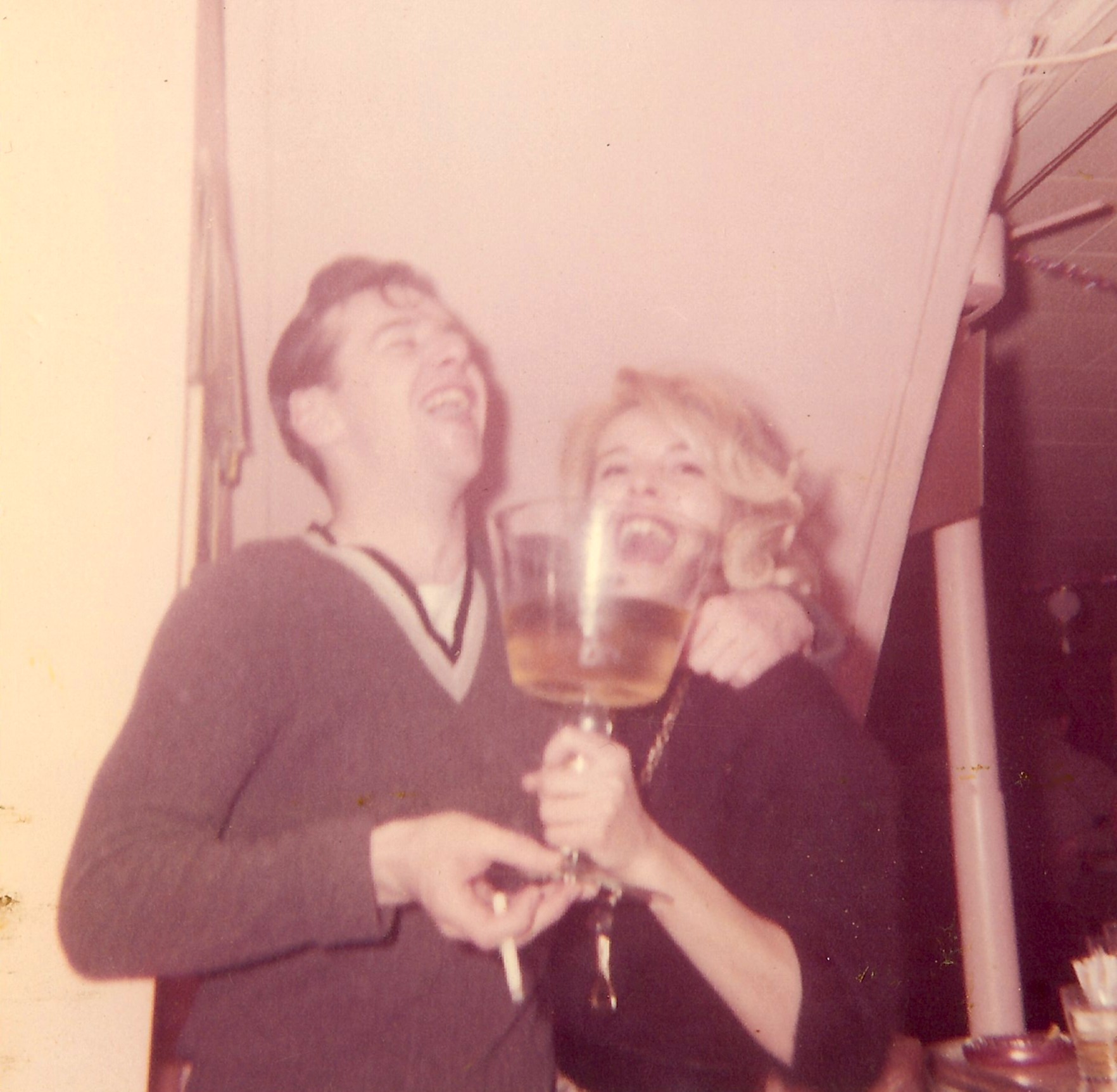 Growing up surrounded by stories like these, and living through many others myself, I've always felt as if my family's journey has un-folded like some kind of mythological legend. Our lives together have felt shaped by a force, threads of fate, or maybe even what my dad called the "Big Electron." Something was calling us forth, and interweaving exactly the right people, places, and things to form one amazing life together.

It's just always seemed so destined.
My dad should never, ever have come to be.
In 1936, a year before he was born, his parents, Mary and Patrick Carlin, had separated. Not for the first time, but for the fourth. Patrick, as my dad would say, "couldn't metabolize the ethyl alcohol," which meant he was a mean drunk. No longer able to take the verbal and physical abuse he doled out to her or their four-year-old son, also named Patrick (who the fuck hits a child across the face with a slipper?), Mary left him for what she wanted to believe was the last time.
But Mary could never stay away for too long. When Patrick wasn't drinking and raging, he was witty, handsome, and one of the top national salesmen of ad space for the biggest newspapers in the country. He had the Irish gift of gab and had even won a national Dale Carnegie speech contest. He was funny, smart, and charming -- and irresistible. So irresistible that once again in the summer of 1936 Mary found herself in bed with him, at a motel in Rockaway Beach.
Six weeks later, at the age of forty, Mary realized she was pregnant.
She knew she didn't want to bring another child into this already complicated situation, so she decided the best thing to do was to get rid of it.
But that "Big Electron" had different plans. While Mary sat in the waiting room of "Dr. Sunshine," the Gramercy Park gynecologist who took care of such things for most ladies of import in New York City, she looked up at a picture of the Virgin Mary hanging on the wall and saw her own dead mother's face. A good Catholic, she knew a sign when she saw one. She promptly stood up and declared to Patrick, "I am keeping this child."
On May 12, 1937, George Denis Patrick Carlin was born. Eight weeks later, after months of trying to make the marriage work, Mary sneaked out the fire escape in the middle of the night with her two young boys, leaving Patrick Carlin and his rage for good. She'd seen the damage that her husband had already done to little Patrick, and she was not going to let sweet George be another victim.
This time it stuck. Even though Patrick tried to woo her back, she held strong. George never saw his dad again. In 1945 his father died of a massive heart attack at the age of fifty-seven. My dad was eight years old.
Without a man around to keep my dad out of trouble on the streets of the Upper West Side of Manhattan (or what he and his friends liked to call Irish Harlem), Mary took her job as both mother and father very seriously. She looked for ways to shape and control young George's mind and life. She succeeded in only one area -- a love of language and words.
Mary encouraged my dad to look up words he didn't know in the dictionary, and then use them in conversation. One morning young George, wanting to show off a new word he had learned, excitedly asked his mother if she had "perused" the paper that morning. He anticipated her approval. Slowly she turned, sharpened her gaze onto him, and said, "I have not. Actually, I've only given it a cursory glance." George, chagrined, turned around and marched right back to the dictionary to learn the new word, "cursory."
All photos courtesy of Kelly Carlin.
Calling all HuffPost superfans!
Sign up for membership to become a founding member and help shape HuffPost's next chapter