For many people who identify as religious, praying is the first activity upon waking up and the last before going to bed. For many in the social media generation, this pious ritual has been replaced with a morning Instagram scroll, a mid-day Tweet and a goodnight Facebook scan.
Artist Carlo Fantin explores the relation between religious observance and social media obsession through a series of wildly detailed hand-cut paper artworks. Made with only construction paper and a craft knife, the black-and-white images echo the ornate stained glass tableaux that often adorn church windows, with added touches particular to the contemporary age. Images of prayer, all clasped hands and covered heads, are interspersed with internet savvy symbols we recognize all too well -- the Facebook "like," the Twitter bird, the perfectly square Instagram cam. The images, both viscerally stunning and thought-provoking, raise questions about what we value and revere in this bizarre internet age.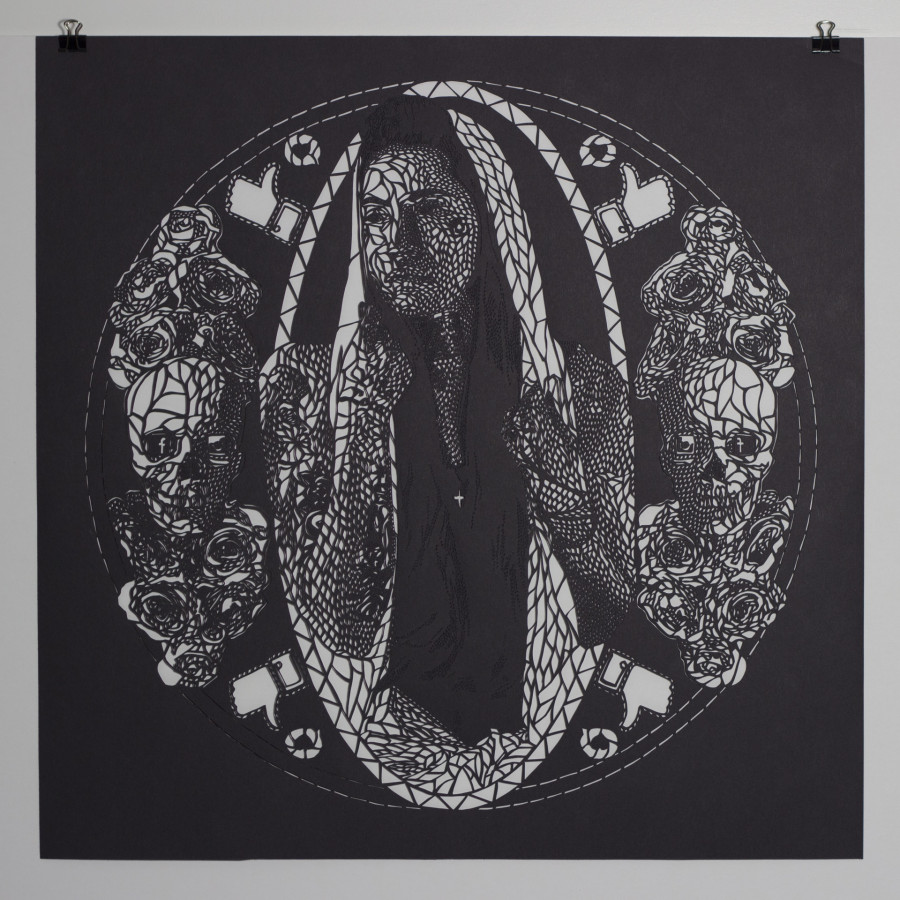 "Growing up in Italy, and having a devoutly Catholic mother, I spent many Sunday mornings in the Basilica di San Marco in Venice, which was our local church," Fantin explained to The Huffington Post. "It is there that I first experienced art through the icons of various saints and the Virgin Mary displayed throughout the cathedral. I have always been fascinated with the iconographic style and with the relationship between religious worship and contemporary obsessions. Often these two worlds collide, and the result is a society that displays religious devotion for modern fixations."
"Italians venerate an endless numbers of saints and pay special reverence to the Virgin Mary," added the artist. "The devotion to each saint is specific to the type of preoccupation you are afflicted with. In my art, I attempt to capture the similarity between Catholic worship and veneration of religious figures with obsession with social networking and the idolatry of internet popularity. In a way, theorizing that the internet has become our modern-day religion; social networks are our contemporary churches; and internet celebrities have becomes the saints and Virgin Mary of today."
Take a look at Fantin's dizzying commentaries below.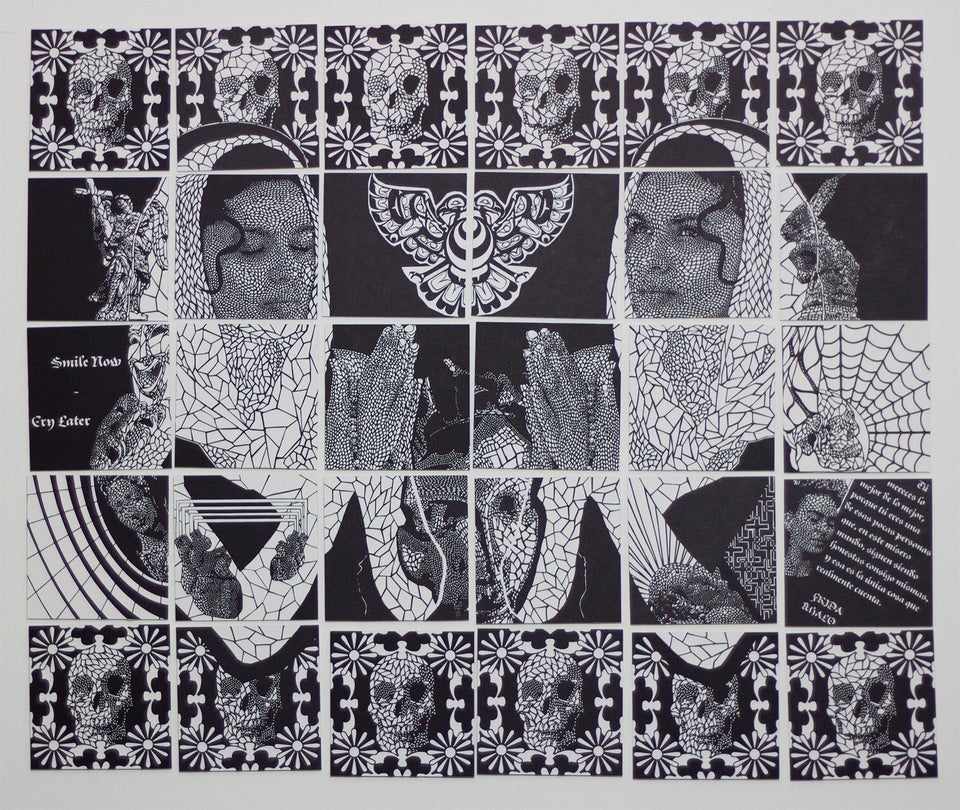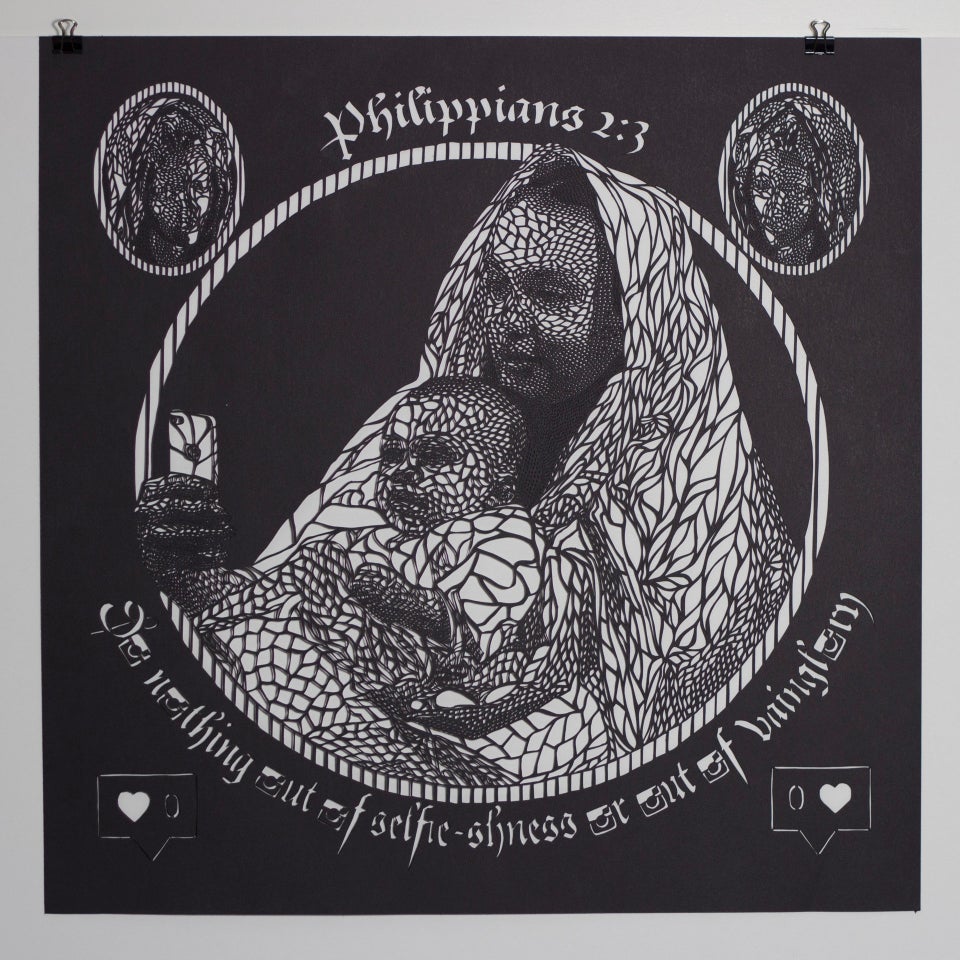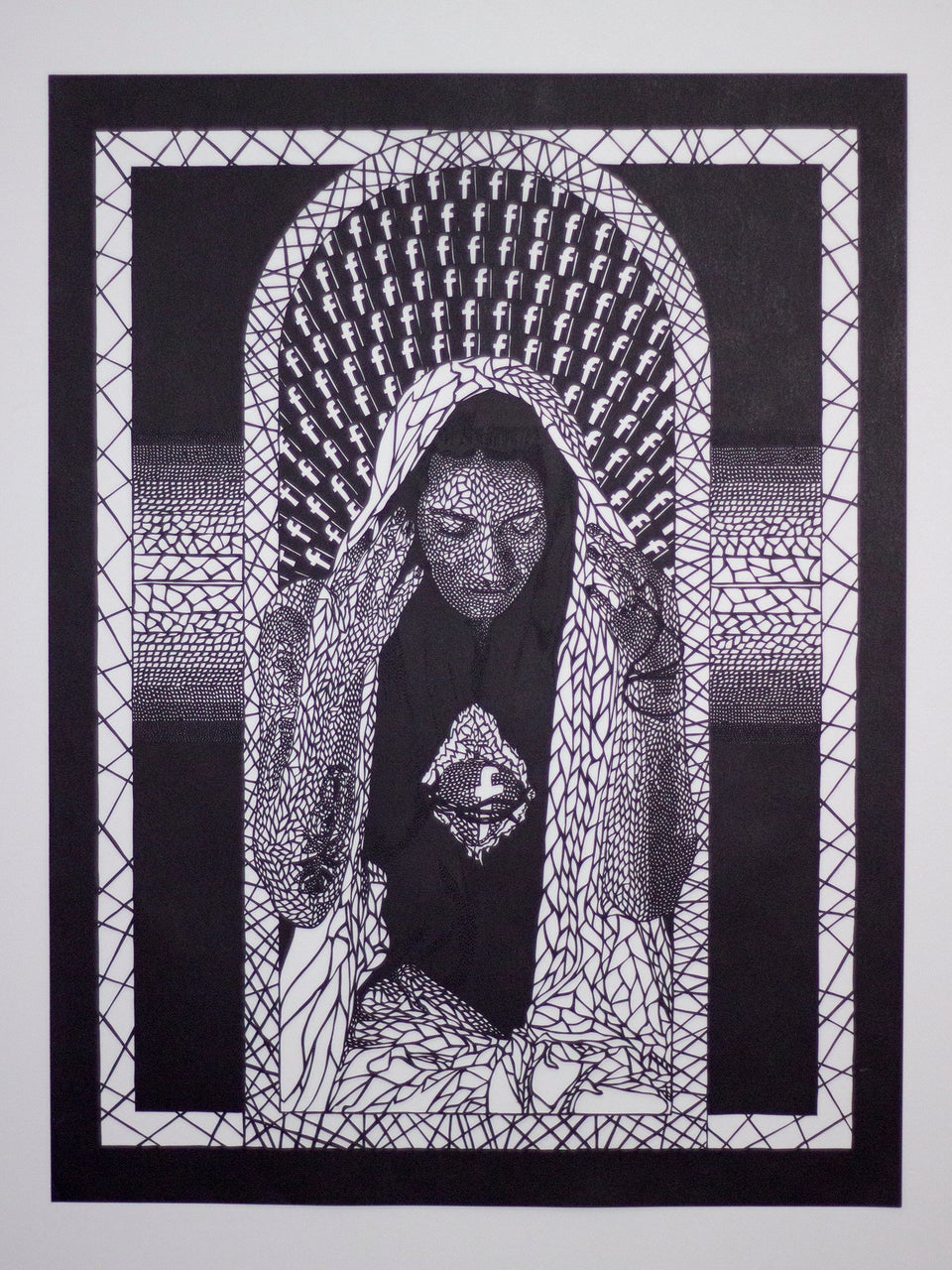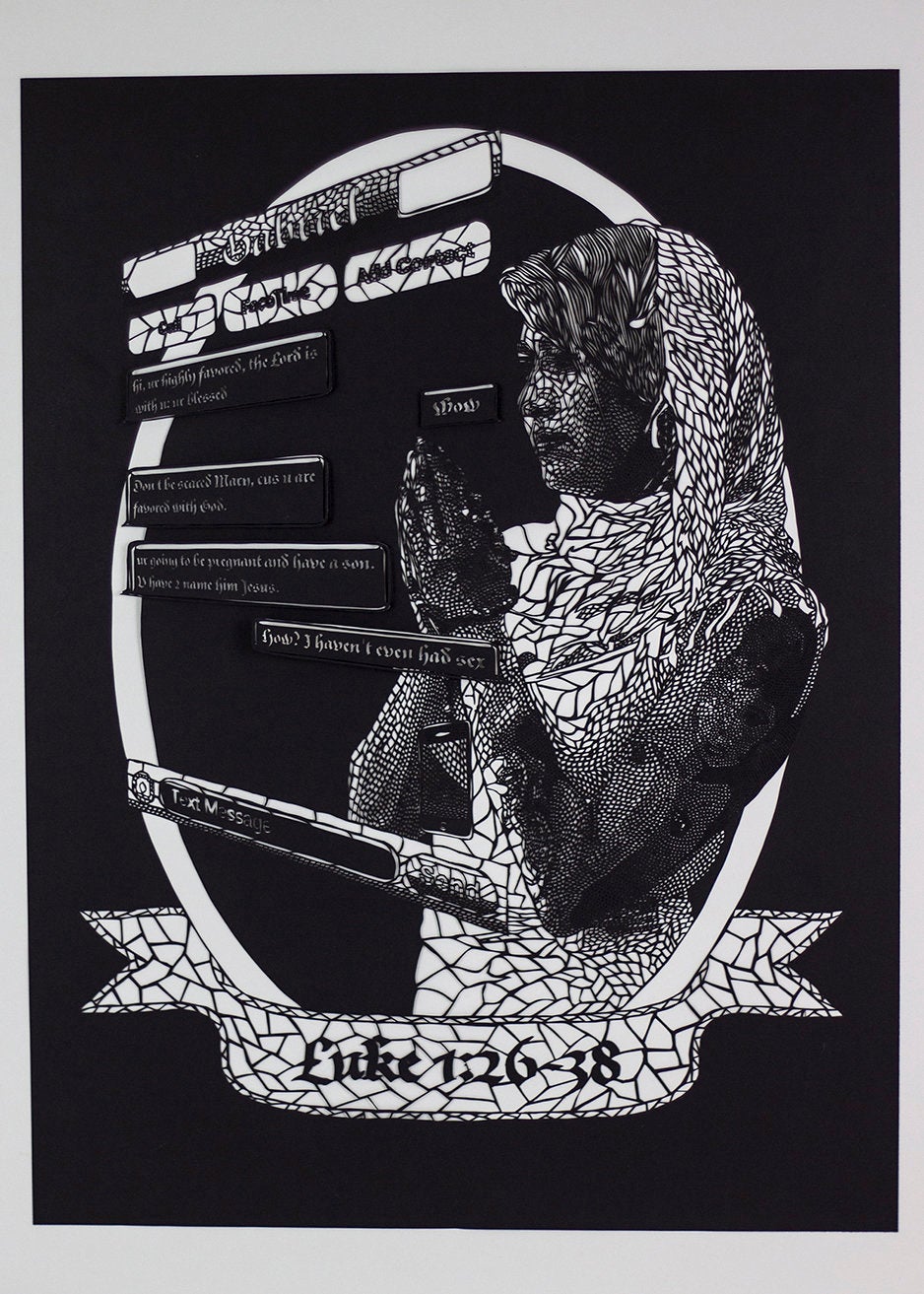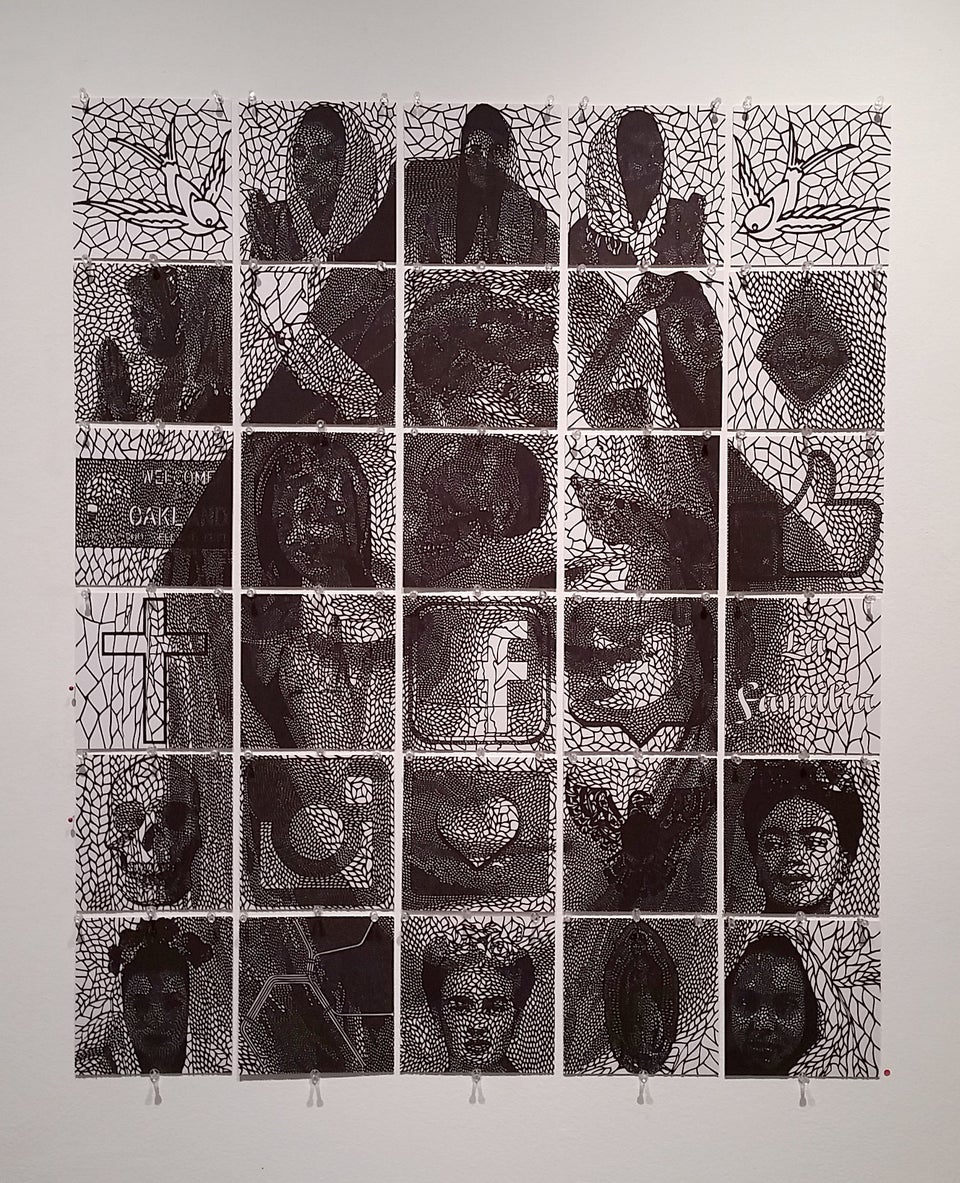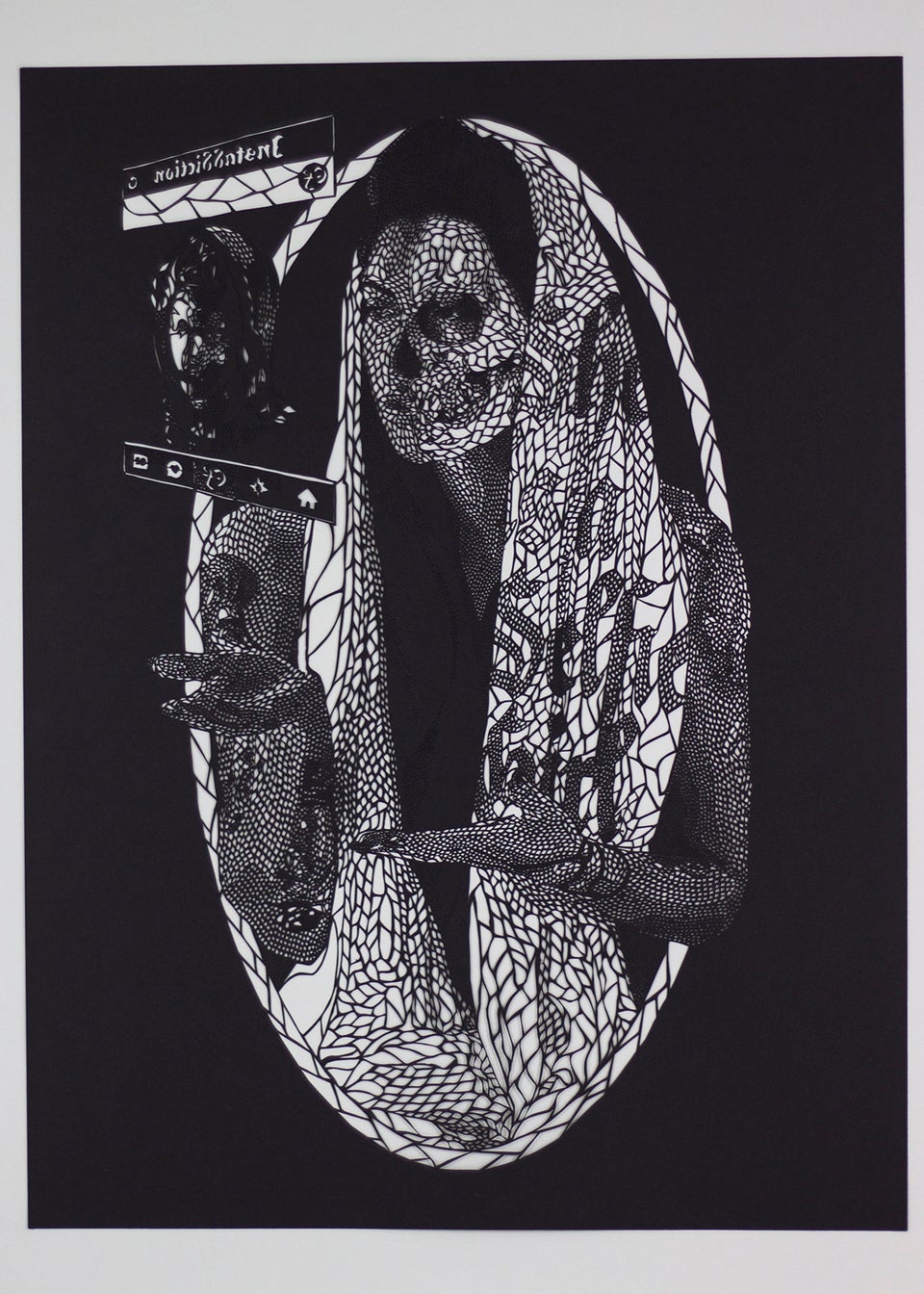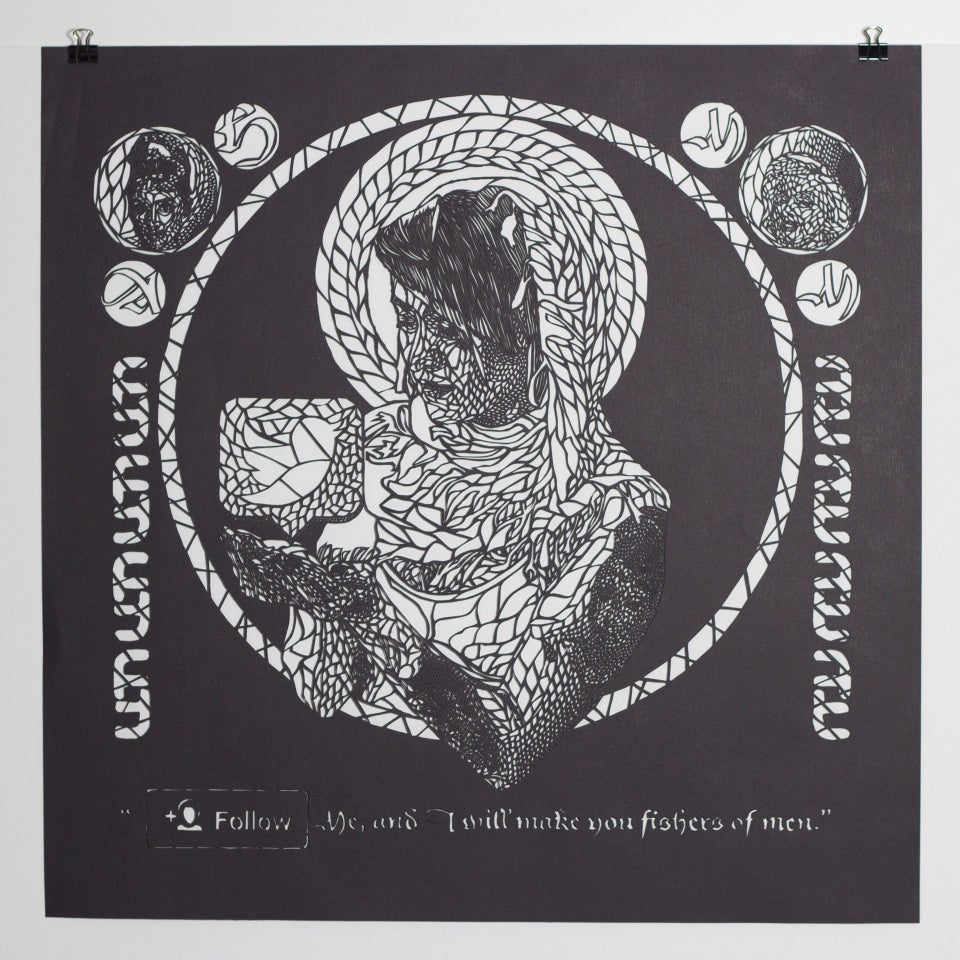 Popular in the Community