A Republican candidate for the U.S. Senate from Florida is calling for a ban on travel that goes even further than businessman Donald Trump's proposal to block all Muslims from entering the United States.
Legal experts have denounced Trump's proposed ban as unconstitutional, but that didn't seem to faze Carlos Beruff, who is running for the Republican nomination to fill Sen. Marco Rubio's seat. Beruff said Monday that all people from the Middle East should be blocked from entering the country.
"I think our immigration department is broken. And I don't think it's safe to allow anybody from the Middle East into this country," he told Republicans in Broward County, according to the Sun-Sentinel. The comment drew applause from the approximately 200 people in the audience. When the applause ended, the Sun-Sentinel reported, Beruff added his proposal would only be in effect until the immigration system is fixed.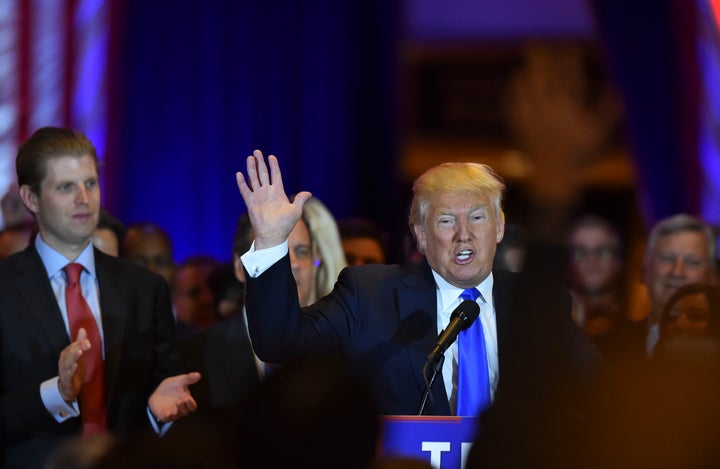 He later told the outlet that the ban would apply to both Christians and Muslims "pretty much anybody that's got a terrorist organization in it, which is pretty much all the Middle East." He said it would not include Israel, because that country has adequate security.
The Florida Democratic Party released a statement in response to Beruff, saying the comments showed he is unqualified to represent the state in the Senate.
"A blanket ban on 'anybody from the Middle East' entering the United States is as absurdly misguided as it is bigoted," the party's statement said.
Broward County Republicans have a history of Islamophobia, according to Politico, and worked to block a Muslim activist from joining its executive committee in 2011.
Beruff stuck by his comments, releasing a statement saying that "liberal media is out of control. And Democrats refuse to deal with reality. They make things up, sensationalize common sense solutions and exacerbate this obsession over political correctness."
According to HuffPost Pollster, which tracks publicly available polling data, Beruff is at the bottom of the pack of candidates seeking the Senate nomination ahead of the GOP's August primary.
Calling all HuffPost superfans!
Sign up for membership to become a founding member and help shape HuffPost's next chapter