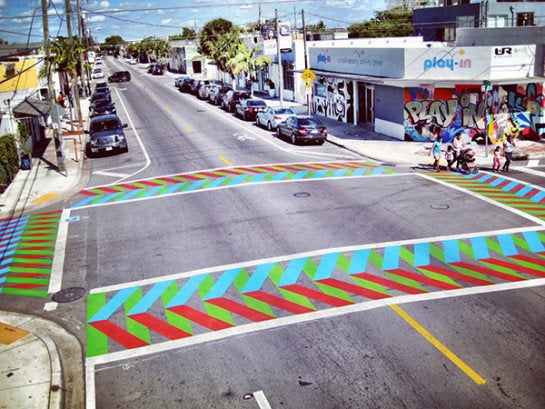 New artist-designed crosswalks in Miami's Wynwood neighborhood are meant to make the stretch more pedestrian-friendly. But could double takes of their awesomeness distract both those in front and behind the wheel?
The hypnotic, brightly-hued crisscrossing design is the donated vision of Venezuelan kinetic artist Carlos Cruz-Diez, who once described color as "an evolving situation, a reality which acts on the human being with the same intensity as cold, heat, and sound." (Story continues below.)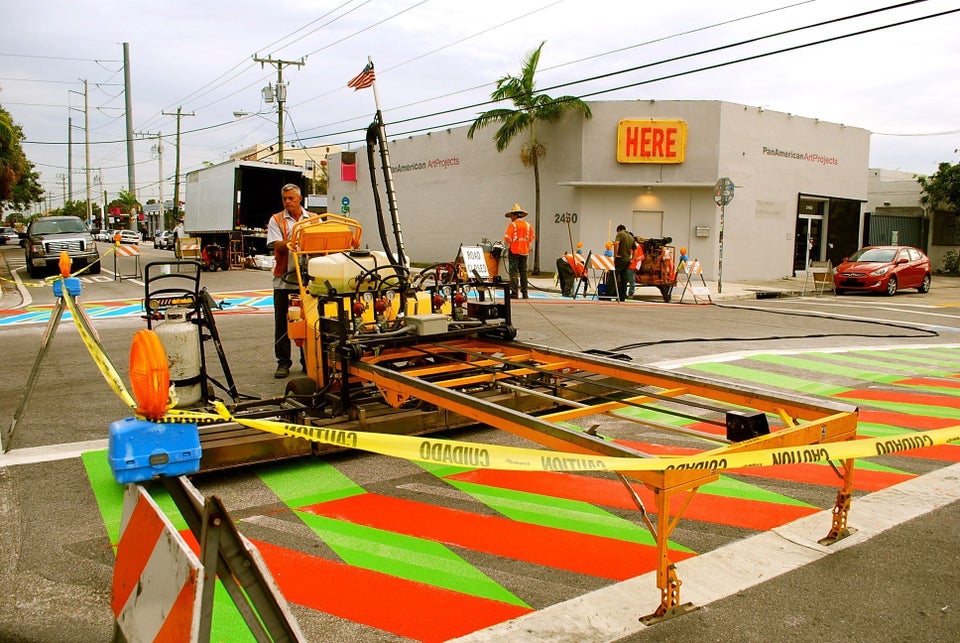 Wynwood Crosswalk By Carlos Cruz-Diez
Cruz-Diez's donated design and 14 other artist's crosswalks are part of Wynwood Ways, a collaboration organized by the Wynwood Arts District Association with local arts organizations such as Miami Biennale to make the neighborhood a more pedestrian-friendly cultural destination.
The streets have been a hot topic ever since the monthly Second Saturday Art Walks have swelled in size, with thousands flocking to Wynwood on foot and in cars.
Click here to watch as no cars stop to allow pedestrians to use the newly-installed crosswalks on Biscayne Boulevard and 48th Street. Should they have been painted neon instead?