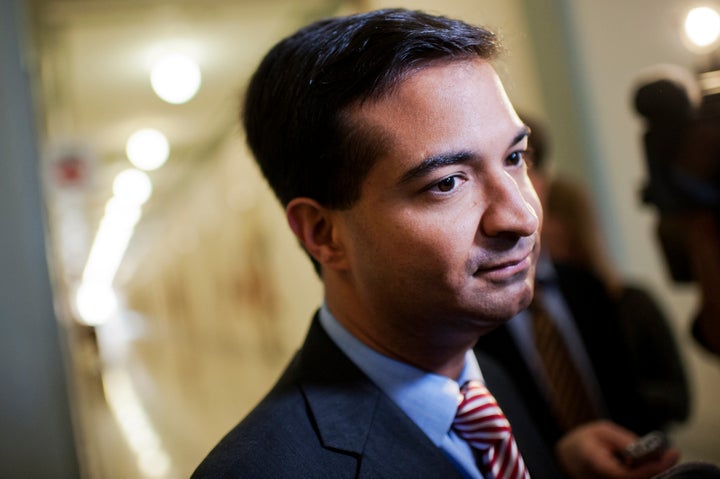 WASHINGTON -- Republican Congressman Carlos Curbelo (Fla.) said Thursday he won't ever support Donald Trump for president, and left the door open to voting for Democratic presidential contender Hillary Clinton instead.
"I think both Donald Trump and Mrs. Clinton are flawed candidates. If you look at the polls, the majority of Americans have negative views on both of them," Curbelo told a CBS affiliate in Miami. "So I am going to wait and see what happens on our side. But I have already said I will not support Mr. Trump. That's not a political decision; it is a moral decision."
Asked point blank if that means he'd vote for Clinton over Trump if it came down to it, Curbelo kept it vague.
"Not necessarily," he said.
The Florida Republican is in a bit of an awkward situation with his district, which is newly drawn and leans Democratic.
The CBS reporter pressed him on whether he'd vote for Clinton, and said he'd heard Curbelo had told others that he would. Each time, Curbelo gave a murky answer. The reporter even showed him a photo (see below) from Facebook of a woman meeting Curbelo, and writing that he told her he plans to vote for the Democratic candidate over Trump.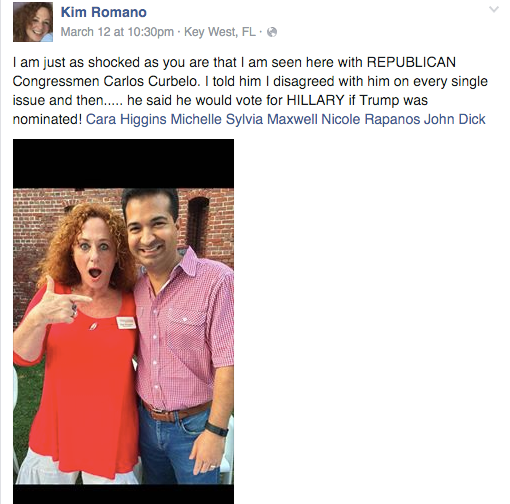 "What I told Kim ... a lot of Republicans, Republicans that I know, would vote for Hillary Clinton instead of Donald Trump," he said. "What I have said publicly, over and over again to the media, is that I will not support Mr. Trump under any circumstances."
REAL LIFE. REAL NEWS. REAL VOICES.
Help us tell more of the stories that matter from voices that too often remain unheard.
BEFORE YOU GO
PHOTO GALLERY
Donald Trump Rally Shut Down In Chicago