WASHINGTON -- Former Commerce Secretary Carlos Gutierrez, an adviser to former GOP presidential nominee Mitt Romney on Latino outreach, said Sunday the candidate's failure with those voters was due to hardliners in the Republican party who were "scaring the heck out of them."
"The Hispanics I know were scared of the Republican party," he said on CNN's "State of the Union" in a blunt assessment of Romney's loss. "I think it has to do with our incredibly ridiculous primary process where we force people to say outrageous things, they get nominated, and they have to come back."
Gutierrez worked under former President George W. Bush, who won around 40 percent of the Latino vote in 2004 -- over 10 points more than Romney won this year. The Latino vote was a pivotal part of the 2012 election, and it is widely acknowledged that the Republican Party could be forever damaged if it can't win over more Latinos in the future.
He said extremists in the party were fully to blame for Romney's loss, pointing to "the anti-immigration talk, the xenophobes." "It's almost as if we are living in the past," he added.
Rep. Cathy McMorris Rodgers (R-Wash.), appearing in the same segment, defended the party, saying it needs to become more modern but not more moderate to win over more Latino, women and young voters.
"Whether it's Hispanics, whether it's women, whether it's young people, the Republican Party has to make it a priority to take our values, take our vision, to every corner of this country, to every demographic group," she said. "And I am confident that we can do it."
When she said the party is pro-immigration, Gutierrez interrupted with "Really?"
"In order to be modern in the twenty-first century, we cannot be extreme right," Gutierrez said.
His advice to the party was to begin to lead on immigration reform, particular new laws that allow some undocumented immigrants to become citizens.
"If we want to be the party of growth and prosperity, we have to be the party of immigration," he said. "We should be leading comprehensive immigration reform. We should be leading the Dream Act, and not the military Dream Act, students as well. We should be getting rid of things like English as the official language of government. We have to be welcoming immigrants."
Before You Go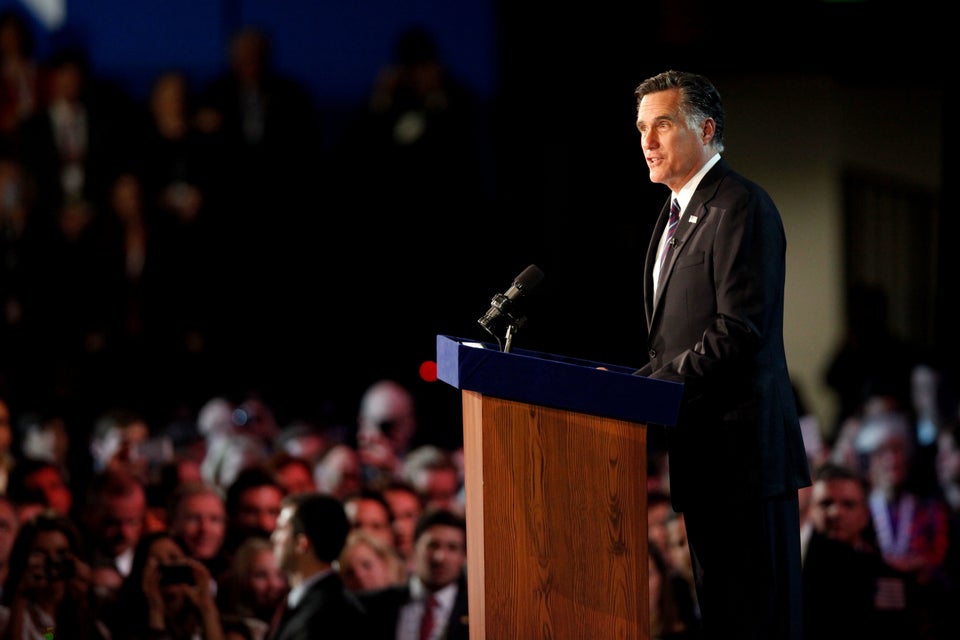 100 Years Of Election Night Losers
Popular in the Community