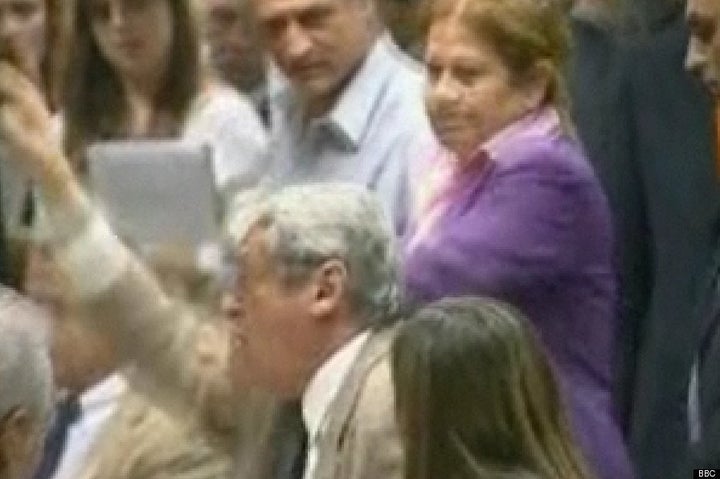 An Argentine lawmaker Graciela Camaño slapped her colleague Carlos Kunkel in the face over a budget disagreement in the nation's parliament on Wednesday. (Scroll down for video.)
The chairwoman of the special Lower House committee whacked her fellow lawmaker after he made comments on her husband's political career, the Buenos Aires Herald reports, and some officials are calling for her to resign as a result of the incident.
Said one official, she is "in no condition of leading the body."
The slap made international headlines: "Argentina rep hits a colleague in debate," wrote The Washington Post and Spain's el Mundo proclaimed, "A slap in the Argentine Chamber of Deputies."
Camaño defended her act: "He tired me out, I've heard Kunkel screaming all year long, I'm tired of Kunkel accusing me of being someone's wife."
REAL LIFE. REAL NEWS. REAL VOICES.
Help us tell more of the stories that matter from voices that too often remain unheard.