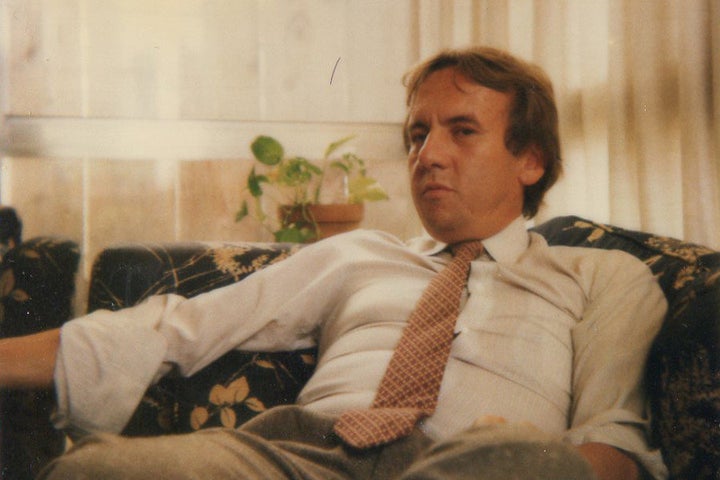 A federal appeals court ruled against a former confidential informant for the Drug Enforcement Administration this week, siding with the government in his lawsuit to receive compensation for his 29-year career at the drug agency.
In a Wednesday ruling, judges upheld a previous decision against Carlos Toro, a 67-year-old Colombian national who has lived in the U.S. for 50 years. Toro was seeking $5 million in damages as a result of what he calls the DEA's breach of contract. A federal judge ruled last March that a six-year statute of limitations ― beginning when Toro agreed to inform for the DEA in 1986 ― barred his claim.
Toro first told his story to The Huffington Post in 2015, at which time he ceased his involvement with the DEA. In a series of interviews, Toro described his decades of work with the agency, starting when he became a confidential informant and began gathering intelligence to help take down his former compatriots in the Medellin Cartel.
For nearly three decades, Toro continued to work on and off as an undercover operative, providing intelligence in a number of high-profile drug trafficking cases in the U.S., South America and Europe. But Toro says he was only minimally compensated for his work, despite repeated assurances that the agency would eventually repay his sacrifices.
"I had no quarrels with the DEA for the first 12, 15, 20 years," Toro told HuffPost this week. "I always believed what they promised me."
Toro says he was confident he would eventually be rewarded with money and support from the government he'd served. Those promises were never set in stone, however, and when he became ill with cancer in 2015, he says, it became clear that the DEA had no intention of paying him or helping him secure a visa or green card that would give him permanent status in the U.S.
He has been stuck in legal limbo ever since, and lives in fear that he could be deported to Colombia, where he says he'd likely be killed by remnants of the cartel. His health continues to falter, and he's currently awaiting an update on the status of a petition for political asylum that he filed almost two years ago.
Toro's story provides a rare glimpse into the shadowy world of confidential sources, who include around 18,000 operatives working for the DEA alone, according to a Justice Department audit released last year. Many of these people are facing criminal charges and agree to inform for the DEA in exchange for more lenient treatment, as Toro did at first, following a drug arrest in the 1980s. But like Toro, some also choose to continue contributing after their obligations are fulfilled, often assuming great risk with few legal protections and little promise of fair treatment.
The government's decision in Toro's case shows how easy it is for the DEA to take advantage of confidential informants, and how difficult it is for informants to seek legal recourse.
A contract is a very specific thing in the eyes of the law, said Toro's attorney, Michael Avery, and DEA officials generally avoid giving their sources clear guarantees.
"Agents on the street either don't know, or they're not telling the informants what they need to know in terms of the reality of entering an agreement when it comes down to money," Avery said.
Avery has represented informants in a number of cases against the government, and said he's never seen an example of a written contract setting out specific terms of compensation.
Toro's DEA contracts never included concrete information about payment, he said, and his handlers would send him out on missions with only vague assurances that they'd take care of him. Most of the money he took in came from skimming cash off the top of whatever operational funds the agency gave him so he could put on his facade as a wealthy drug dealer, Toro claimed.
"I cheated and I'm not scared to admit it," he said.
Although Toro feels that he didn't play by the rules at times, the Justice Department's 2016 audit of the DEA informant program suggests few people on either side of these agreements were.
"We found that the DEA did not adequately oversee payments to its sources, which exposes the DEA to an unacceptably increased potential for fraud, waste and abuse, particularly given the frequency with which DEA offices utilize and pay confidential sources," the report found.
And while some informants may have been able to take advantage of such lax oversight, others, like Toro, have been left high and dry.
"When informants agree to work for whatever deal they make, they're probably not entering into an enforceable agreement or contract," Avery said. "It's a huge minefield."
The agency did not immediately respond to a request for comment for this story.
The appeals court's decision is a punch in the gut for Toro, who likens his career at the DEA to a complicated marriage.
"The government's argument is like saying that I only had a six-year window of opportunity to seek a divorce or file claims against them for a problem," he said. "But why would that make sense, if I remained married for 25 years and never considered breaking up and believed we'd have a perfect retirement?"
Toro would have taken a different approach had he known he had only six years from his start date to decide his future at the DEA, he said. But he admitted things were different back then.
"We were still in our honeymoon," Toro said, recalling his early years as an informant. "I was still doing cases in Cuba and the Dominican Republic and Mexico. Everybody loved me and I loved them. I felt like I was Superman, and they were going to put me on a pedestal when I got old."
Many law enforcement agencies have to come to rely heavily on the work of confidential informants in order to build cases. With some of them likely in positions similar to Toro's, his struggle to get what he believes he's owed could serve as a warning.
"If you're going to enter into an agreement with a government agency as a confidential informant, you need to talk to a lawyer first," Avery said.
"Those people out there who are being told to come be a snitch ― watch who you're negotiating with," Toro said. "You're dealing with the devil."
Calling all HuffPost superfans!
Sign up for membership to become a founding member and help shape HuffPost's next chapter