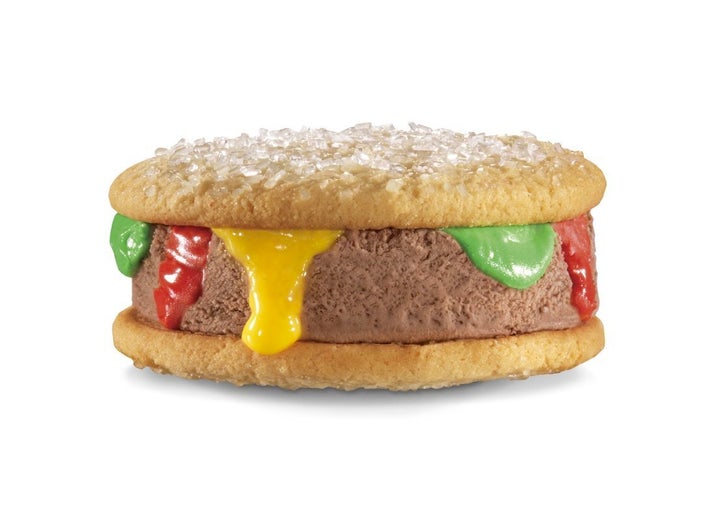 The burger apocalypse is upon us. Early reports have started streaming in about the new "ice cream brrrger" that Carl's Jr. is testing in certain locations.
This $1.99 dessert concoction consists of an ice cream sandwich in which sugar cookies resemble the bun, chocolate ice cream looks like a hamburger and various squirts of green, yellow and red icing dot the patty. One early taster found that the sugar cookies made the treat taste too sweet. Not surprisingly, the promo image looks slightly more appetizing than the real thing.
HuffPost Food has contacted Carl's Jr. and will update the post if we receive confirmation.
UPDATE: Carl's Jr. has confirmed that the chain is testing the "ice cream brrrger" in a handful of Carl's Jr. units in Orange County. The company will not comment on test items other than to confirm them. Once a test wraps up and the sales data and guest feedback is analyzed, Carl's Jr. will decide whether to roll out the item systemwide.
Here's the ad for the burger (or should we say ice cream?):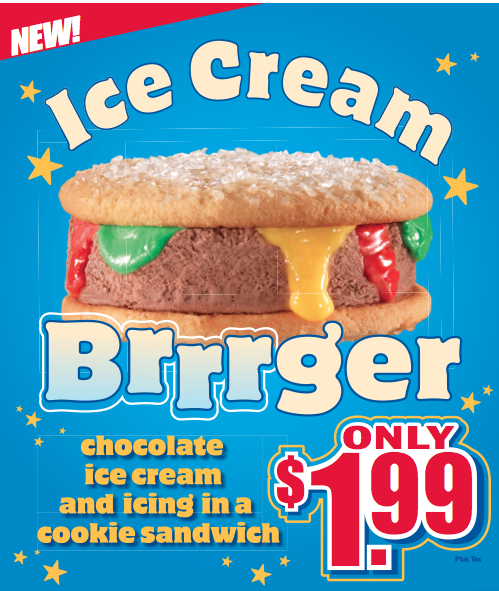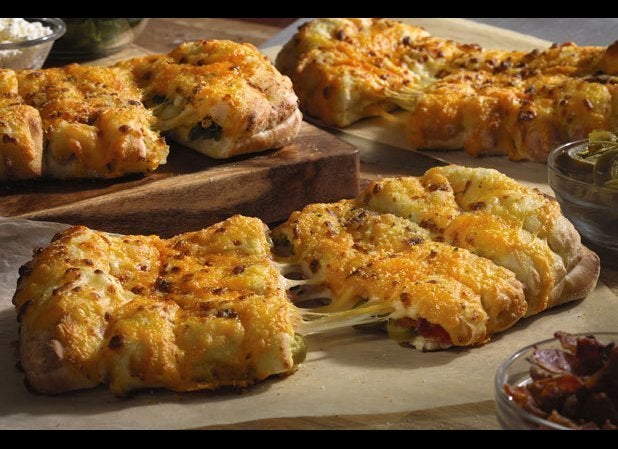 The Worst Fast Food Creations of 2011