The 'wiches are made with vanilla ice cream and two halves of a single strawberry Pop-Tart. They cost about $1.49 plus tax, but for a short time, participating Carl's Jr. locations are giving away the sandwiches with purchase of a Super Bacon Cheeseburger combo. Go big or go home, right?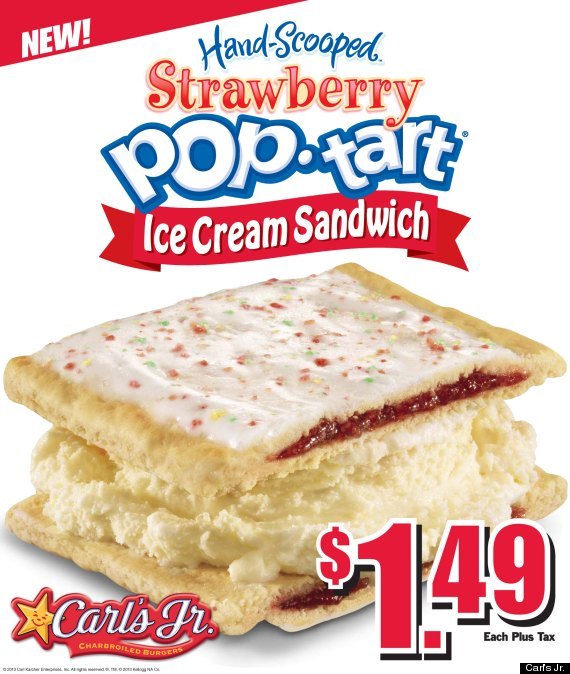 According to an official press release, the ice sandwiches did really well in test markets. (The release totally name checks HuffPost, by the way.)
"The idea of it just seemed to capture people's imaginations and it's one of those things that just brings a smile to everyone's face when they hear about it, if not a downright swoon in some cases," said Carl's Jr.'s chief marketing officer, Brad Haley. "So, really, we had no choice but to make it available for all Carl's Jr. customers to enjoy."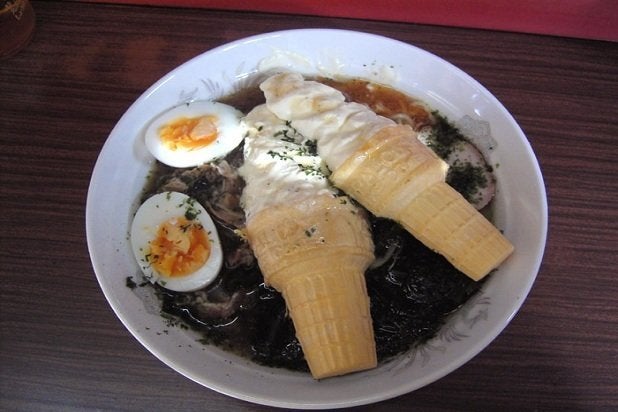 Outrageous Ice Cream Desserts
Popular in the Community