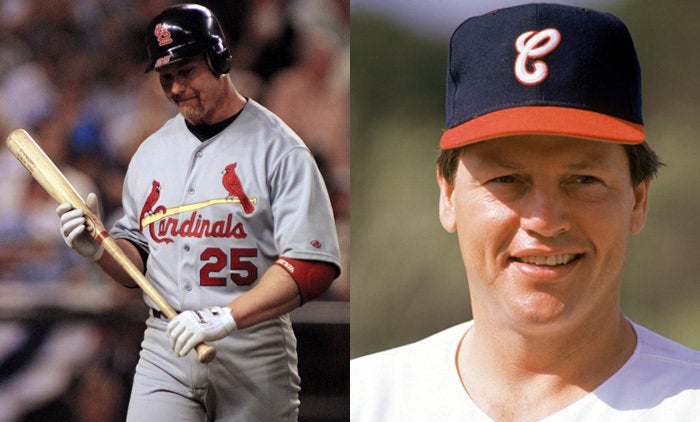 Former Chicago White Sox catcher and Hall of Famer Carlton Fisk had some not-so-nice things to say about steroid abusers in baseball Tuesday, calling Mark McGwire's claim that the performance enhancing drugs did not help him hit home runs "a crock."
Fisk compared recent home run stars that are known steroid abusers to the baseball stars of yesterday, calling new home run numbers "warped" due to steroid use in the sport. The Chicago Tribune reports:

"But this is the point I want to make: When you talk about steroids and you talk about what it means to the game, the three greatest home run hitters of all time -- Hank Aaron, Babe Ruth and Willie Mays, right? When they were 39 years old, how many home runs do you think they averaged? The three greatest home run hitters of all time averaged 18 home runs at age 39. Now, how many home runs did Barry Bonds hit when he was 39? He hit 73!"
"That's a crock," Fisk said. "It's just a crock. Look, there's a reason they call it performance-enhancing drugs. That's what it does: performance enhancement. You can be good, but it's going to make you better. You can be average, but it is going to make you good. If you are below average, it is going to make you average. Some guys who went that route got their five-year, $35 million contracts and now are off into the sunset somewhere. Because once they can't use (steroids) anymore, they can't play anymore."
Carlton Fisk played with the Chicago White Sox from 1981 to 1993 and played with the Boston Red Sox for 10 years before he became a hero on the South Side.
Read the Tribune's story here.

Calling all HuffPost superfans!
Sign up for membership to become a founding member and help shape HuffPost's next chapter