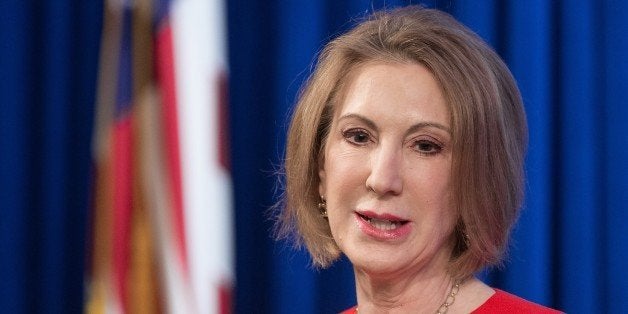 WASHINGTON -- Former Hewlett Packard CEO Carly Fiorina on Monday blamed environmentalists for what she called a "man-made" drought in California, which has led to the state's first water restrictions.
"With different policies over the last 20 years, all of this could be avoided," Fiorina, a likely 2016 Republican presidential contender, said in an interview with radio host Glenn Beck. "Despite the fact that California has suffered from droughts for millennia, liberal environmentalists have prevented the building of a single new reservoir or a single new water conveyance system over decades during a period in which California's population has doubled."
Fiorina, California's 2010 GOP nominee for U.S. Senate, said it was a "classic case of liberals being willing to sacrifice other people's lives and livelihoods at the altar of their ideology. It is a tragedy."
The drought, now officially in its fourth year, prompted Gov. Jerry Brown (D) last week to order a 25 percent reduction in water consumption. The order does not apply to the agriculture industry, which consumes nearly 80 percent of the state's water.
Lawmakers in Congress and in the state legislature have proposed bills authorizing construction of new dams and reservoirs, citing the need to capture water that ends up in the ocean. They have been opposed by environmental groups, which argue the projects would endanger the state's habitat and endangered species. Last year, House Republicans proposed pumping additional water to Southern California, but the bill failed under a veto threat from President Barack Obama.
There is significant debate about whether the state has enough water left, at this point, to justify the cost of building new dams and reservoirs. According to The Sacramento Bee, some new reservoirs, wouldn't supply significant new water.
"There's nothing magical in and of themselves to build a (reservoir) facility," Lester Snow, the executive director of the California Water Foundation, told the Bee last year. "If we had two more surface storage facilities that we built 10 years ago -- pick any of the two that people are talking about -- they would both be very low right now. There's a tendency to pull down our surface storage when we get mildly short of water."
NextGen Climate, the climate-focused political group run by billionaire environmentalist Tom Steyer, on Monday evening called Fiorina's comments "irrational."
"For a science denier to opine that Democrats caused the drought in California is about as irrational as believing someone who failed at running a business in California and then failed as a candidate for office in California has any cause to be running for the highest office in the land," Bobby Whithorne, the group's spokesman, said in a statement.
The Sierra Club, a national environmental group, disputed Fiorina's assertion that more dams and reservoirs would have lessened the impact of the drought.
"For more than 100 years, environmentalists have failed to stop the damming of nearly every significant river in California. And yet all of the hundreds of dams out there have done nothing to produce rain or snow pack over the last four years. That's because you can't store what's not there," said Kathryn Phillips, director of Sierra Club's California chapter. "We simply don't have rain or snow pack and are suffering the worst California drought since water agencies and weather trackers started keeping records."
"What we are seeing is exactly what climate scientists have predicted would happen in California with the onset of human-caused climate disruption: Weather and precipitation would become less predictable and droughts would become more frequent and more severe," Phillips added.
This post has been updated with comment from Sierra Club California.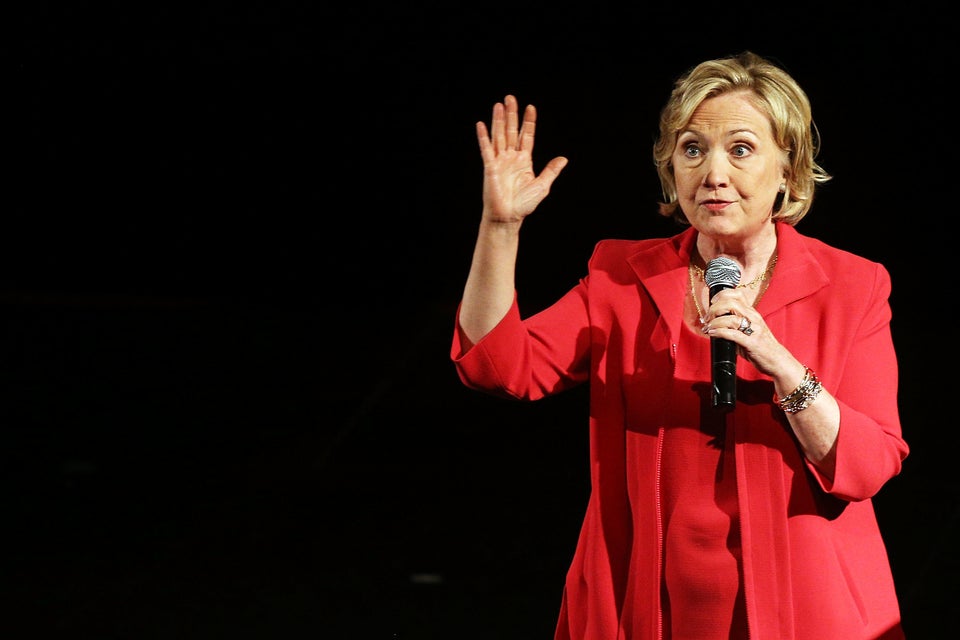 Potential 2016 Presidential Contenders