"I think women all over this country heard very clearly what Mr. Trump said," Fiorina said, responding to a question from CNN's Jake Tapper and drawing loud applause from the audience.
"I think she's got a beautiful face and I think she's a beautiful woman," Trump replied.
Trump found himself in hot water after Rolling Stone magazine published a recent interview in which he commented on Fiorina's physical appearance: "Look at that face! Would anyone vote for that? Can you imagine that, the face of our next president?!" He later clarified that he was talking about her "persona" rather than her actual face.
On Friday, Fiorina spoke to the Federation of Republican Women in Arizona and also took on Trump's comments.
A super PAC supporting Fiorina released an ad this week going after Trump, featuring the faces of women and girls.
Read the latest updates on the GOP debate here.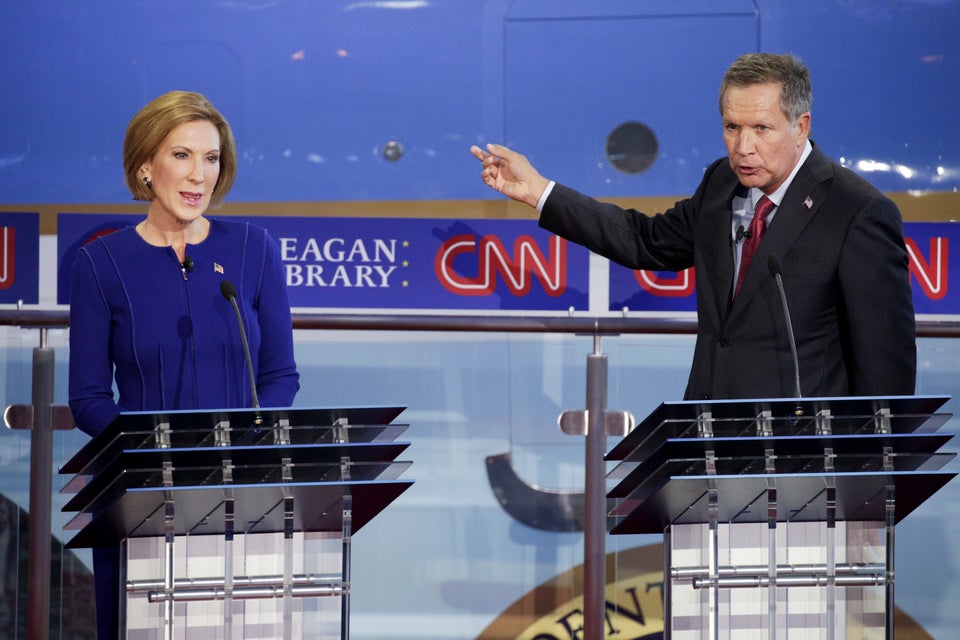 CNN GOP Debates Sept. 16, 2015
Popular in the Community