WASHINGTON, April 16 (Reuters) - Former Hewlett-Packard chief executive Carly Fiorina said on Thursday if she were to become the Republican presidential nominee in 2016, she would neutralize Democrat Hillary Clinton's argument that she would be the first woman president in the United States.
Fiorina, who lost a bid for a U.S. Senate seat from California in 2010, said she is seriously considering a presidential bid.
She is currently visiting early voting states and talking to reporters frequently to build a case for why she has a chance against a host of rivals that includes former Florida Governor Jeb Bush and Wisconsin Governor Scott Walker.
On Thursday, she spoke to a roomful of reporters at a breakfast hosted by the Christian Science Monitor newspaper, and she had Clinton in her sights. Clinton announced on Sunday she will seek the Democratic presidential nomination.
"If Hillary Clinton were to face a female nominee, there are a whole set of things that she won't be able to talk about. She won't be able to talk about being the first woman president. She won't be able to talk about a war on women without being challenged. She won't be able to play the gender card," Fiorina said.
Instead, Fiorina said, Clinton would have to talk about her record as secretary of state in President Barack Obama's first term, as well as her "candor and trustworthiness and her policies."
Fiorina barely registers in polls of Republican voters but said she believes there is room in the field for someone like her who is not a "professional politician."
She sharply criticized Obama's tentative deal with the Iranian government over Tehran's nuclear program and his handling of other global challenges. (Editing by Jeffrey Benkoe)

Before You Go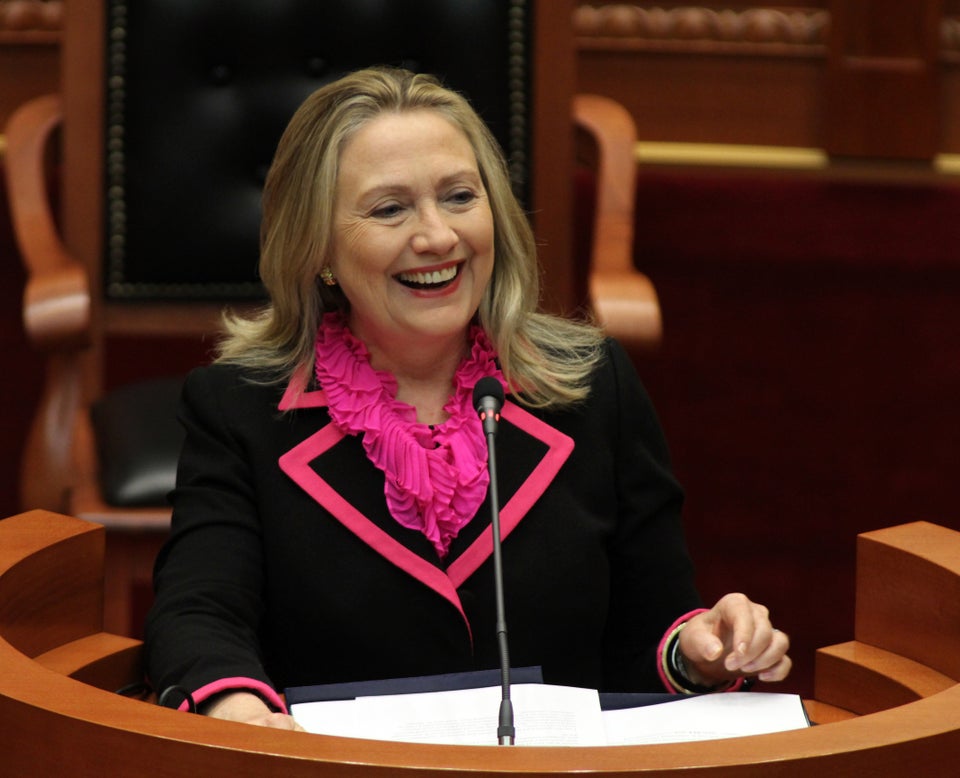 Which Women Might Run In 2016?
Popular in the Community