Some presidential candidates will do anything to win over Iowa voters.
For Carly Fiorina, that meant shunning Stanford University -- her alma mater -- and rooting for the University of Iowa to win the 2016 Rose Bowl.
Many recognized the move as blatant political pandering, taking to Twitter to express their dismay with Fiorina for turning her back on her school:
Fiorina brushed off criticism of the tweet in a Sunday morning interview with CNN.
"For heaven's sakes, can't a girl ever have a little fun?" Fiorina said. "That was a tongue-in-cheek tweet, which the people of Iowa understand because I was asked over and over again in Iowa, having attended a Hawkeye tailgate, I was asked, they knew my heart was really torn."
"You would think, based on this reaction, that I had said something really controversial like, you know, ISIS is a JV team," she continued, referring to President Barack Obama's words to describe the so-called Islamic State.
"I guess it was a slow news day for the media," Fiorina added.
According to HuffPost Pollster, Fiorina is currently trailing many of her GOP presidential rivals, including Donald Trump, Ben Carson and Chris Christie.
This story has been updated with comments from Fiorina.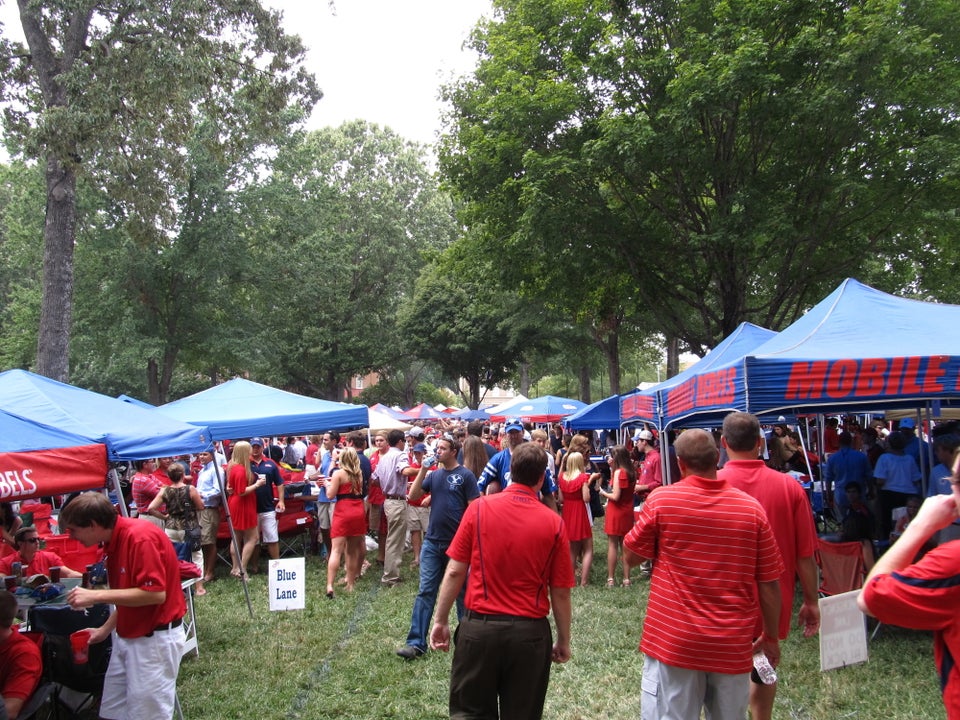 College Football Traditions