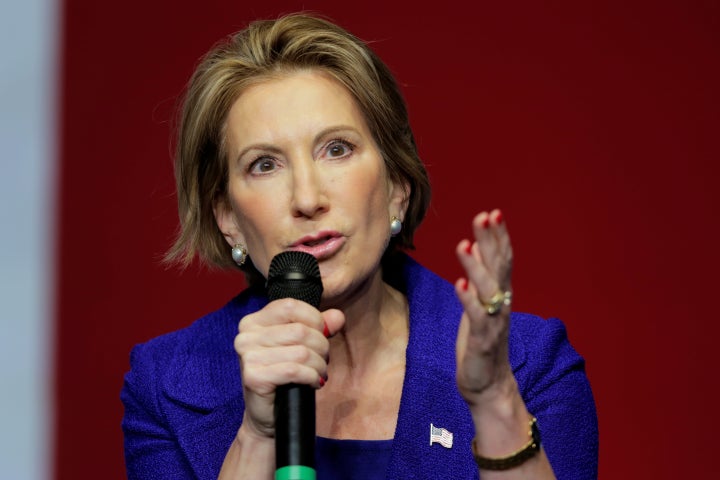 On Monday, Carly Fiorina blessed us with an expert tutorial on the art of sucking up.
"First I want to say, he has really cool stuff in his office," Fiorina told reporters after the meeting at Trump Tower. "All of these athletes have given him all this incredible memorabilia. I was particular taken by Shaq O'Neal shoe, which is huge."
"I guess it takes a champion to know a champion," she added, referring to her former primary rival.
Fiorina also toed Trump's line on the question of Russian interference in the presidential election, calling China the U.S.'s "most important adversary." She added that she and the president-elect discussed "hacking, whether it's Chinese hacking or purported Russian hacking" in the meeting. Trump has continued to deny intelligence assessments pinning the hacking on the Kremlin.
The businesswoman previewed her about-face on Saturday at a retreat for Virginia Republicans, when she praised Trump's "brilliant" moves as president-elect.
Fiorina isn't the first prominent critic of Trump to sell out the person they were just months ago. Former GOP presidential nominee Mitt Romney, former Texas Gov. Rick Perry (R), Sen. Ted Cruz (R-Texas), and House Speaker Paul Ryan (R-Wis.) have all made efforts in recent weeks to patch things up with the president-elect.
Support HuffPost
The Stakes Have Never Been Higher
Before You Go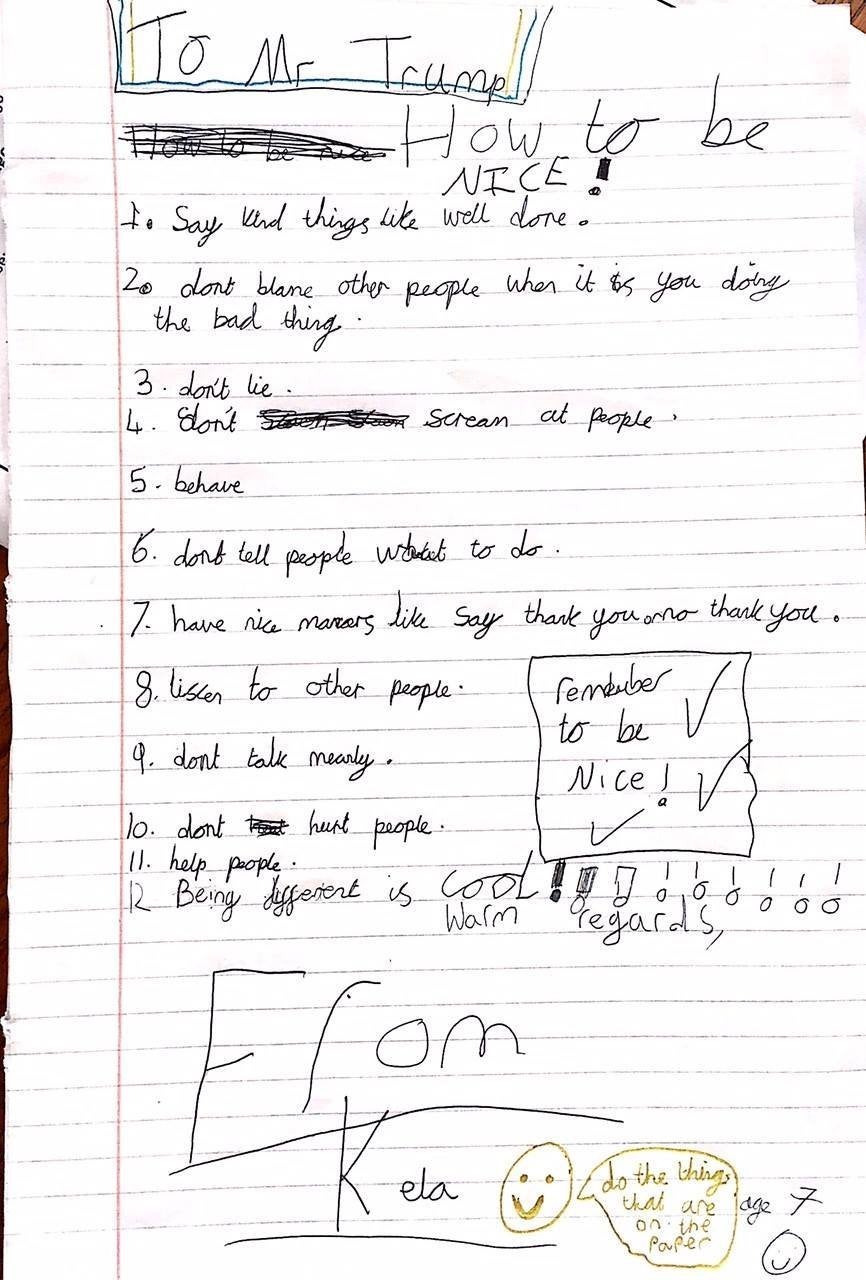 Kids Across America Send Letters To Donald Trump
Popular in the Community