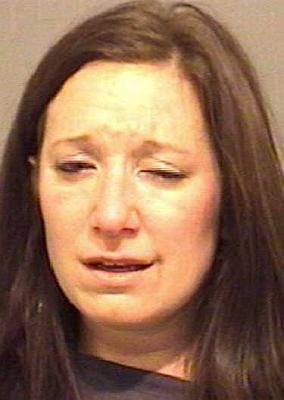 A Chicago woman arrested for disorderly conduct in west suburban Naperville faces further charges after she used her one phone call from jail to dial 911 and say police were holding her against her will.
Carly Houston, 29, allegedly harassed a cab driver early Sunday, leading the frightened man to call police, Naperville police Cmdr. Mike Anders told the Naperville Sun.
When the driver asked for her specific destination, Houston allegedly "yelled, screamed, cursed and extended (both) middle fingers at the cab driver and threatened bodily harm" against him, Anders said. He stopped at the gas station, where employees and patrons were also "alarmed and disturbed" by her reputed behavior, he said.
Police responding to the scene reportedly tried to "reason with" Houston, but she refused to pay her cab fare and "continued with her disruptive behavior," at which point police arrested her and placed her inside a squad car, Anders told the paper.
At the station, an officer brought Houston a telephone and told her she could make one call to find someone to post her bail, the Naperville Sun reports.
Instead, she called 911, which connected her to Naperville police dispatchers and said she was "trapped inside the detention facility," police said.
Houston was charged with making a false 911 report, theft of labor or services, criminal trespass to land and disorderly conduct--all misdemeanors. She was released on bail and is due in court April 20.
REAL LIFE. REAL NEWS. REAL VOICES.
Help us tell more of the stories that matter from voices that too often remain unheard.