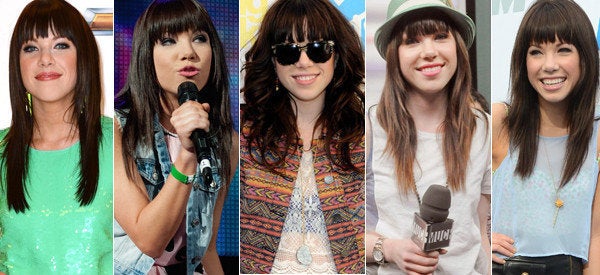 When we first saw the "Call Me Maybe" video, we assumed Canadian-born Carly was 17 or so. The spunky bubblegum vibe of the video and her blunt bangs and cutesy clothes made us recall teenage Britney Spears voguing along to "Baby One More Time."
We were shocked, then, when we Googled and find out that not only is Carly beyond her high school years, but that she's actually way beyond them: she's 26.
Even though she's 26, Carly's stylists are clearly trying to dress her as a tween pop-star: less contemporary Miley Cyrus and more Hannah Montana. Looking back at Jepsen's wardrobe choices over the past few months, she favors the kind of styles you'd find at Limited Too or Delia's: platform sneakers, denim short-shorts and fedoras.
Just to contrast Carly's wardrobe with her peers, here are some other 26-year-old celebs:
Lady Gaga
Leighton Meester
Megan Fox
Bar Refaeli
Mischa Barton
Irina Shayk
Take a look at some of the outfits Carly's been wearing below and tell us what you think: should Carly dress more age-appropriately?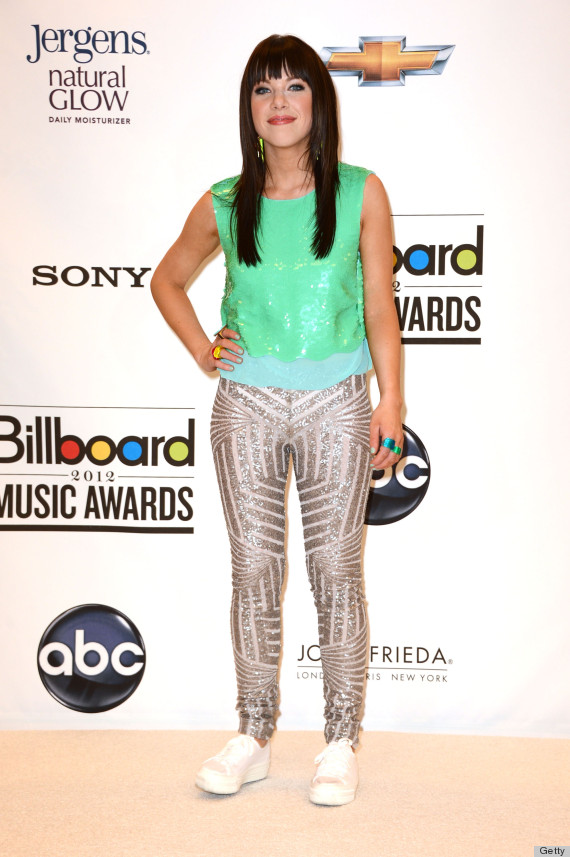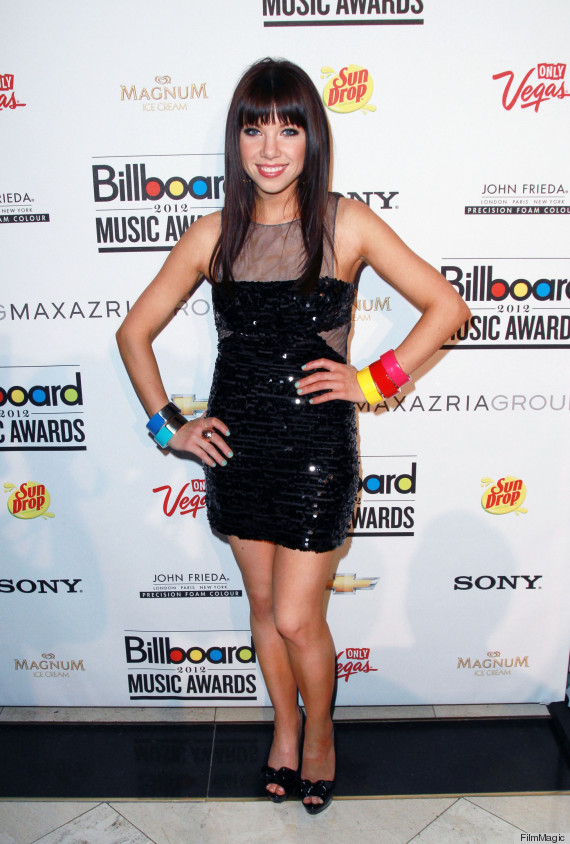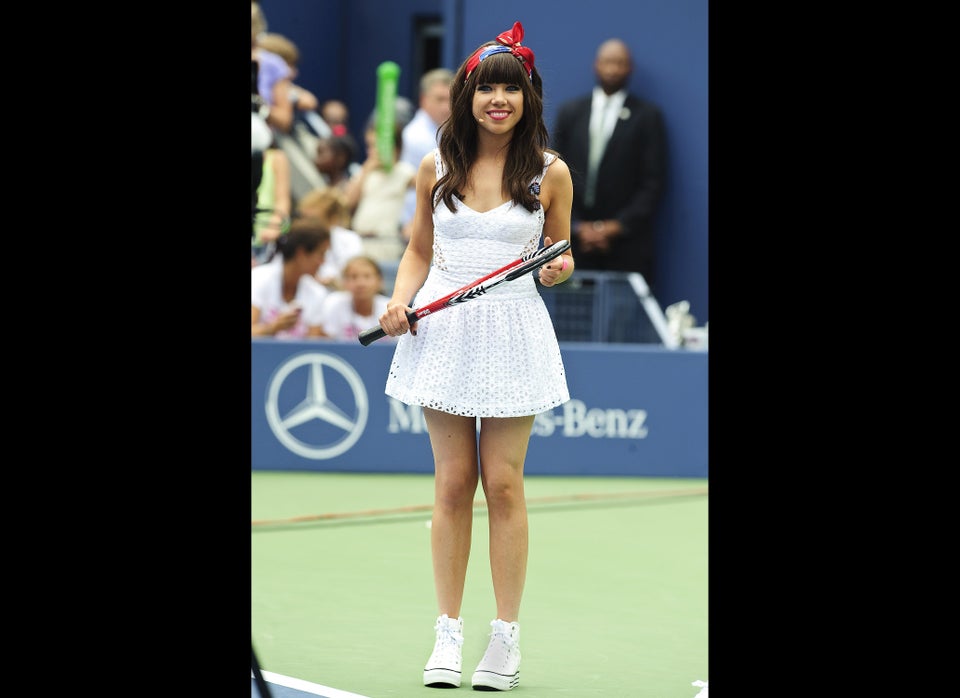 Carly Rae Jepsen's Tween-Leaning Style