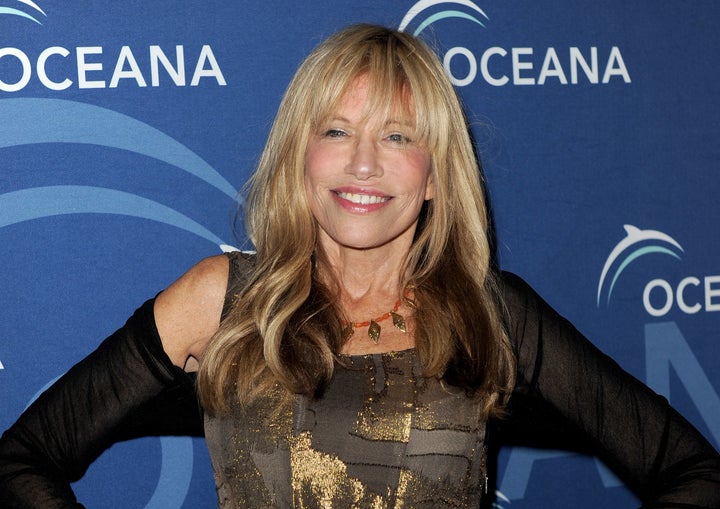 Carly Simon revealed in an interview that she had sexual encounters at the age of 7. 
In an interview with People, the singer said she got involved with a family friend when she was just a kid. At the time, the boy was a teenager. 
"It was heinous," she said. "It changed my view about sex for a long time." 
Simon, who recently revealed who the elusive "you" is in "You're So Vain," explained that she told her sisters what was happening at the time, but they didn't believe her. They realized she was telling the truth, Simon said, when she showed them an advance copy of her new memoir, Boys in the Trees. 
She explained, "Neither of them were at all aware of what had happened to me. I told them the first year that it was happening, and they thought I was just trying to be one of the bigger girls."
Simon, 70,  admitted that she thought she was "in a romance" with the boy, and she wanted to keep their relationship a secret so as to "keep it going." 
But even though Simon believed she was romantically involved in this relationship, what was going on was abuse. As a child, Simon couldn't have given lawful consent. As the boy was a teen, he was likely much more aware of what he was doing, though still could have been unaware that these interactions constituted sexual abuse. 
Somehow, the singer noted, her mother must have found out what was going on -- the boy was banned from their home one summer. 
"I was devastated because I thought I was in a romance. Which I think happens to a lot of girls," she said, admitting she was confused about the nature of the relationship. "Your libido overpowers everything! You're so libidinous even at the age of 9 and 10. And sometimes there's an outlet there. I bet in many more cases than we know about there is."  
PHOTO GALLERY
Celebrity News & Photos
Calling all HuffPost superfans!
Sign up for membership to become a founding member and help shape HuffPost's next chapter