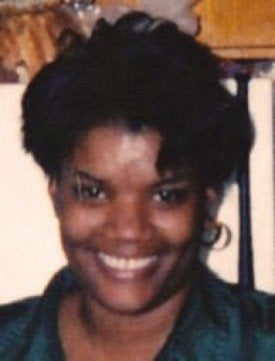 After more than one year in the Cook County morgue, the body of a missing Chicago woman was finally identified--and the woman's family is blaming police for dragging their feet in the case.
Englewood resident Carmelita Johnson, 47, was reported missing in January of 2010. Johnson had allegedly been in a turbulent relationship with a man prior to her disappearance, and her family was concerned for her safety.
"My mother was in a very abusive relationship," Johnson's daughter Leslie Jackson told UPI. "He would make threats that he was going to kill her."
In early May, Chicago Police Detective Pamela Childs told CBS Chicago that she was part of A&E's "The First 48: Missing Persons," a national crime show about missing persons cases. They hoped that featuring Johnson on the show would bring the case back to life. It was around that time the department began working on Johnson's case again--and realized that her body had been in the county morgue since April of 2010.
The discovery was made when Det. Childs asked the family for DNA samples and Johnson's dental records. The body that had been found on a South Shore beach in April had been badly decomposed, and the medical examiner's office needed the records to identify the deceased.
Police told the Chicago Tribune that the investigation stalled in 2010 because the detective assigned to the case kept running into "brick walls," and that they were told dental records for Johnson did not exist. The family denies that story.
Jackson said her mother's case was put on the back burner even as the family repeatedly asked for more to be done. Jackson said police first asked for dental records last month.

...

"I'm very upset and angry that it took this long to identify my mother's body," said Leslie Jackson, 26, one of Johnson's daughters. "Whether it was good or bad, I just wanted to know."
Johnson's autopsy was inconclusive, and the case remains under investigation. The mother of four reportedly had a history of drugs, prostitution and domestic battery.

"We have some closure, but we have unanswered questions," Jackson told the Tribune. "She's actually in a better place. She's not suffering."
Calumet Area detectives are now handling Johnson's death investigation.
"The First 48: Missing Persons," premiered on A&E last week, and focuses on missing persons cases in Chicago--where someone disappears every 30 seconds. Read more about the show here.

Popular in the Community