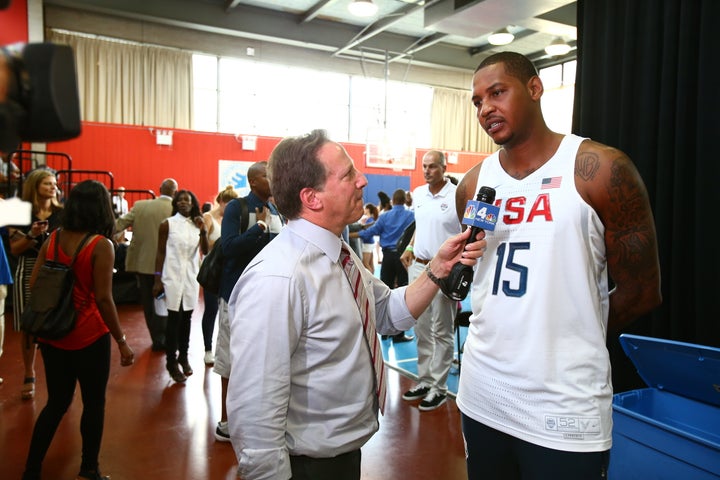 New York Knicks star forward Carmelo Anthony delivered a powerful message on Friday via Instagram featuring civil rights leaders like Martin Luther King Jr., Malcolm X and Muhammad Ali.
Anthony's message: "Take Charge. Take Action."
With many prominent civil rights leaders pictured above his message, Anthony called for other athletes to stop caring so much about their endorsement deals and instead use their platforms to address serious social and political issues. But he doesn't mean their social media platforms ― Anthony wants his peers to use their star status as pro athletes to help influence tangible change.
"A march doesn't work. We tried that. I've tried that. A couple social media post/tweet [sic] doesn't work," he wrote in his post, drawing on his own activist experiences over the past few years.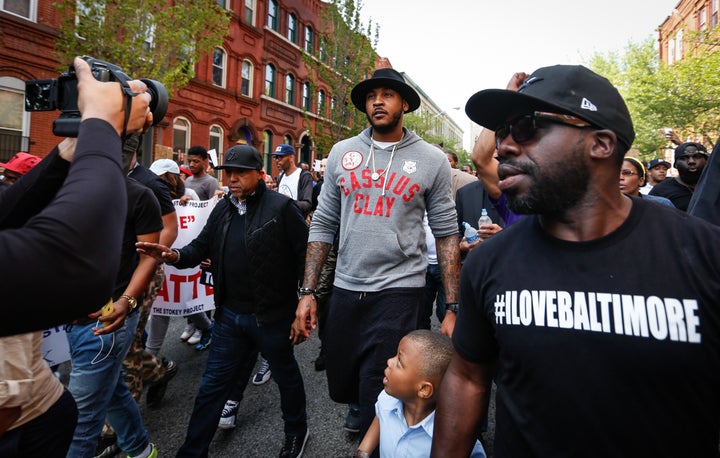 He also condemned acts of violence against police officers as solution, writing, "Shooting 11 cops and killing 5 WILL NOT work."
Though Anthony admitted most people, including himself, do not have a solution, he knows it starts with us all "com[ing] together more than anything at this time."
Hopefully this is the start of a new era for professional athletes, one where there is no longer a reluctancy to speak up on social issues out of fear of lost endorsements or, as Anthony put it, whether people will be "look[ing] at us crazy."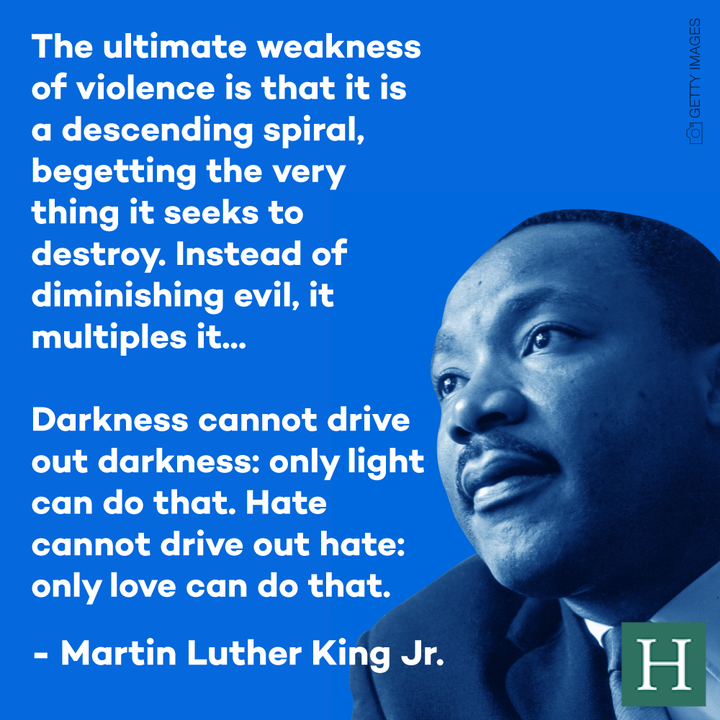 Before You Go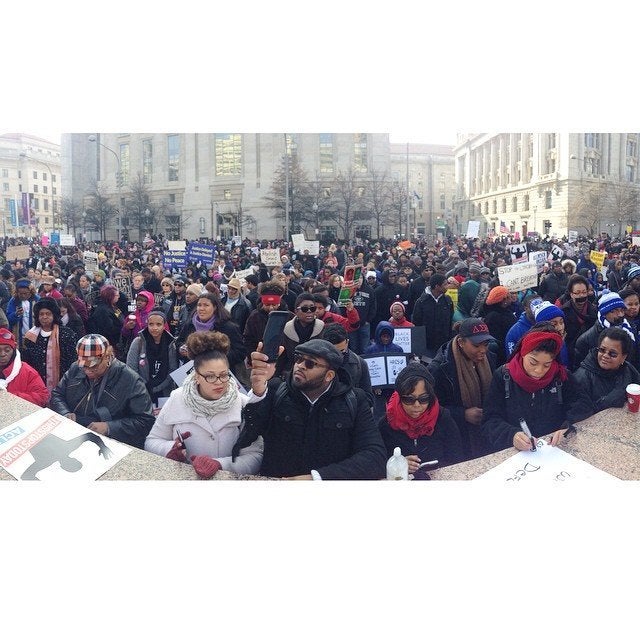 Powerful Black Lives Matter March In Washington
Popular in the Community