The NBA has suspended Carmelo Anthony after a post-game incident with Kevin Garnett, during which the Knicks' player confronted the Celtics' forward after Garnett allegedly made crude comments about his wife, La La Vasquez.
Anthony has been suspended for one game, without pay, after confronting Garnett near the players' locker rooms and then again in the parking garage after Monday's game at Madison Square Garden, ESPN reported.
"There are no circumstances in which it is acceptable for a player to confront an opponent after a game," NBA executive vice president basketball operations Stu Jackson said in a statement obtained by ESPN on Wednesday. "Carmelo Anthony attempted to engage with Kevin Garnett multiple times after Monday's game and therefore a suspension was warranted."
"It's something you just don't say to men, another man," Anthony said following the incident, according to the Daily News. He doesn't think he deserved the suspension, however. "Nothing happened for me to be suspended. I wanted to talk to K.G. and I think it was something we both needed to get off our chests and see what really was the problem. There were no altercations. It was just words and a conversation we just needed to have."
"Well, No. 1, I know what's been reported did not happen," said Rivers. "I know that as a fact."
According to Rivers, the entire rumor -- and trending topic -- was a result of Anthony attempting to deflect attention from his own behavior.
"Guys, you know how this works," Rivers added. "You know how this works, a guy does something crazy like Carmelo did, and the way to get of trouble is to say someone else said this. It happens all the time. And what bugs me about this is that this is not a Kevin Garnett issue. And it was made into one and it shouldn't have been made into one."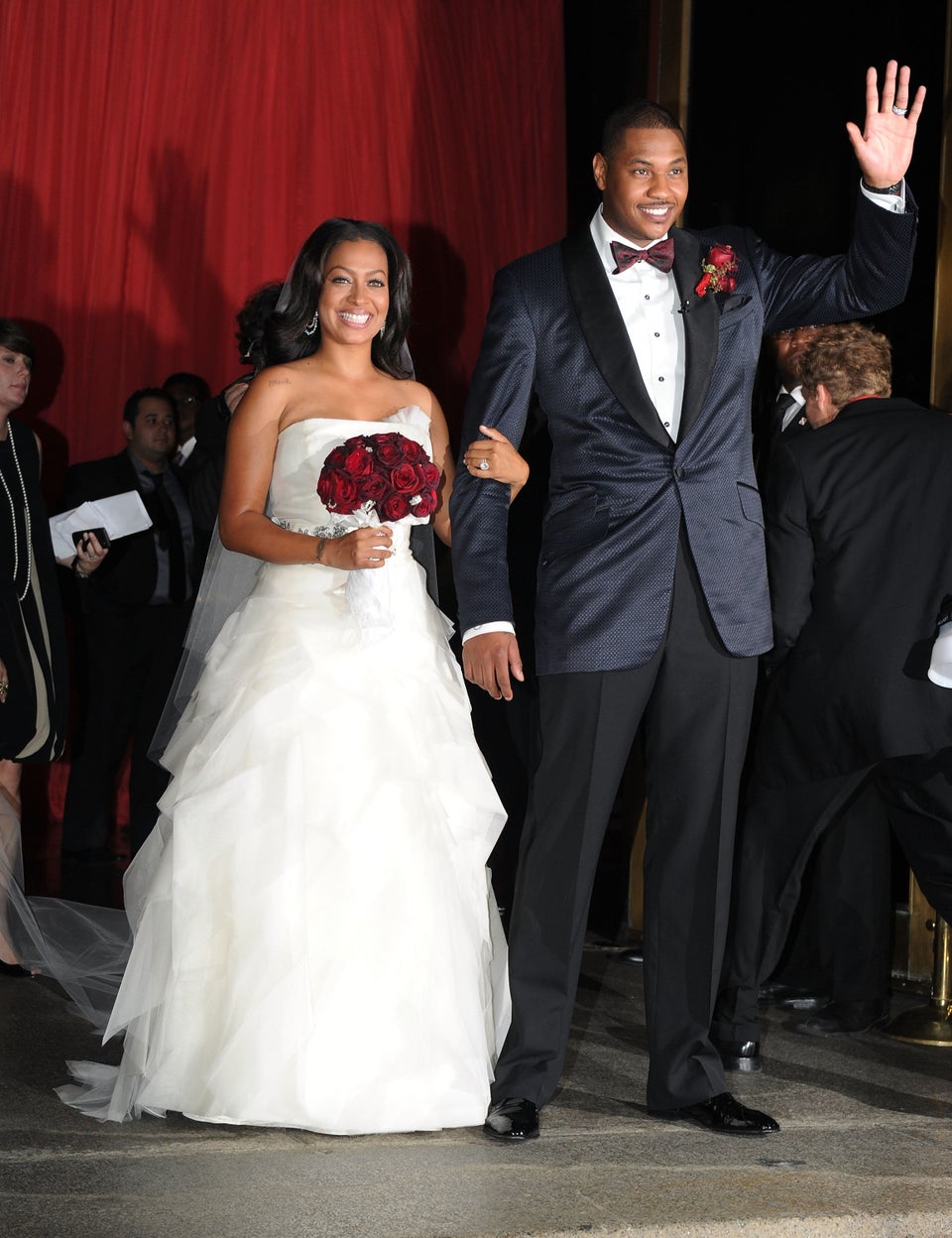 Carmelo Anthony & La La Vasquez
Popular in the Community